Converting digital time to analogue
An activity to engage your boys. I told my children my brother got accepted into the army. His interview was at 13:00 but because he didn't understand digital time, he was waiting for 13 o'clock, he was late! He doesn't want to make the same mistake again so can the children convert all of the times from digital to analogue?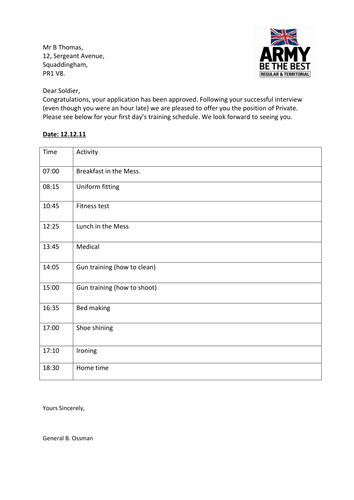 Downloads

3675

Views

9763

Created

Nov 20, 2011

Updated

Jun 21, 2012
Related resources
Popular resources by this author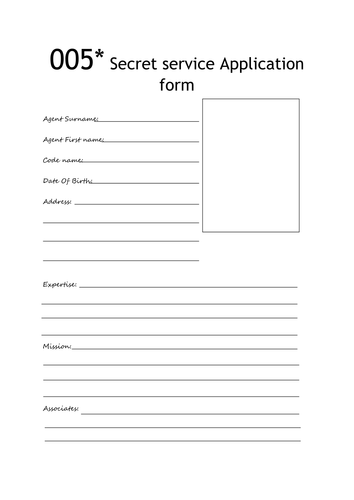 An activity to help you get to know your new class! Featuring a James Bond font heading, this application form to your secret service provides space for children' s details (Agent name, address and DOB), strengths (Expertise), weaknesses (mission), friendship groups (Associates), family (Next of Kin) and anything interesting about them (Identity test). I&'m going to be teaching year five so mine says 005 but this is editable.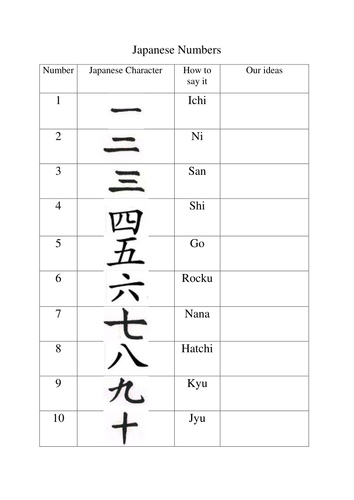 A worksheet/resource to help your children learn to count in Japanese. It features familiar numeric characters, Japanese numeric characters and phonetic pronunciation. It has space for your children to make note of ideas of how to remember the pronunciation. Not really for geography but it fitted more with that than anything else.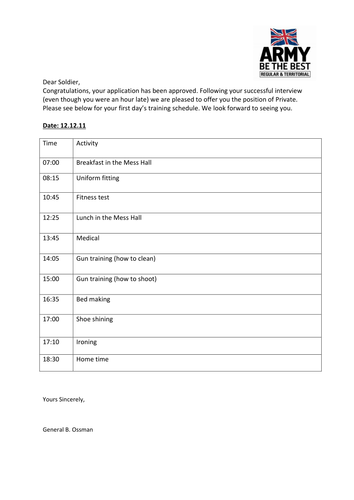 An activity that uses time.
Popular paid resources