Converting digital time to analogue
An activity to engage your boys. I told my children my brother got accepted into the army. His interview was at 13:00 but because he didn't understand digital time, he was waiting for 13 o'clock, he was late! He doesn't want to make the same mistake again so can the children convert all of the times from digital to analogue?
Last updated Jun 21, 2012, created Nov 20, 2011
Error occurred while adding this resource to your favourites list. Please try again later.
Ages
Categories
Brilliant - really got my boys enthusiastic - finally! Thanks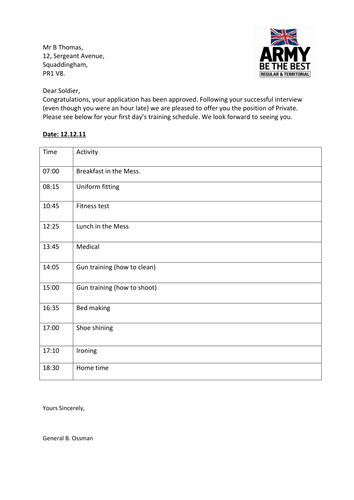 Downloads

3382

Views

9324

Created

Nov 20, 2011

Updated

Jun 21, 2012