This is an interactive resource. Click the weblink to the right of this page to launch it.

An early years ICT Christmas activity to dress Santa and his elf. Pupils drag and drop the items of clothing in the correct places, giving them a chance to use size and positional language.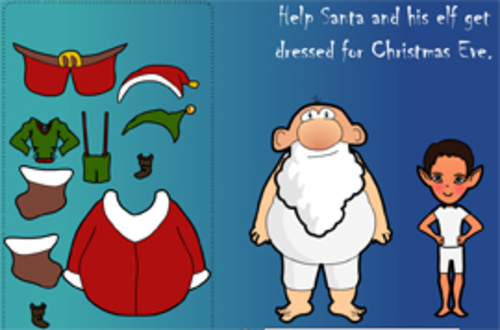 Related resources
Popular resources by this author
Popular paid resources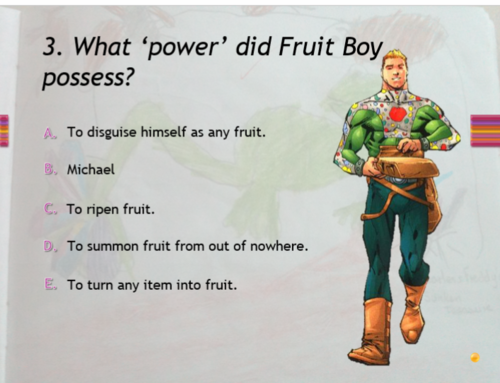 This is a series of quizzes that can be used at any time, they are not date/occasion specific. There are over 400 questions on a variety of topics ranging from the sublime to the ridiculous. There is a mixture of multiple choice, match-ups, true/false and regular questions. Also included are two football activities, one is a workbook where students are asked to create their own club from scratch and the other is a predictions worksheet for the upcoming Premier League season. Finally, there is a values based activity to help you and your students get to know each other. Individually, these items have been selling at a combined total of £13.50.
By Bifkin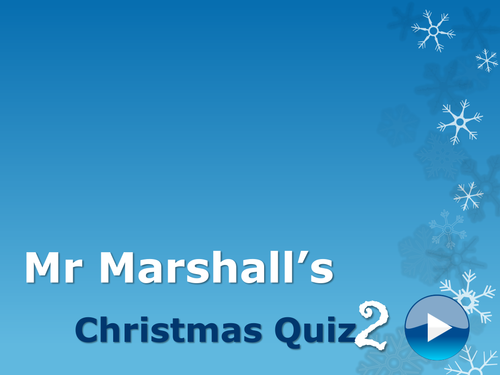 Following the success of Christmas Quiz 2014, I have put together another quiz in the same format... Mr Marshall's Christmas Quiz 2! Designed with my end of term tutor party in mind, the quiz covers a broad scope of questions that appeal to a wide variety of tastes and abilities. There are 7 rounds in total - Christmas - Wildlife & Nature - Literature - History - Sport - Science & Technology - Arts & Entertainment - People & Places Each round is fully interactive and has 10 questions. Also included as part of the download are two word documents; the answers and an answer sheet for each team. Hope you enjoy it!
By imarshall1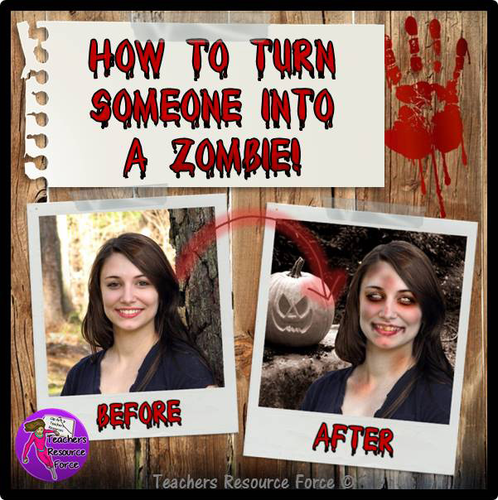 How to turn someone into a zombie in Photoshop: easy to follow PowerPoint tutorial! This tutorial is a fun and simple introduction into how to use Photoshop where students can turn themselves or a celebrity of their choice into a zombie - perfect for Halloween themed activities, posters, cards and party decorations! You can even learn how to turn yourself into a zombie too, great for personalising teaching resources and wall displays - your students will love it! ************************************************************************************************************************ • If you choose to download this resource, please take the time to leave a rating - I do really value your feedback and I always look forward to reading what you think about my resources! If you have any questions about this resource or anything else, you can email me at TeachersResourceForce@yahoo.com. • Be the first to know when I upload new resources, discounts and freebies by following my page!