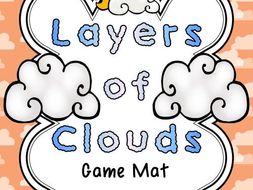 Layers of Clouds Game Mat - Weather
This printable can be used as a file folder game (ffg), sorting mat, worksheet, or in any way to suit your needs for a weather unit. It includes a mat to sort the cloud types by the layer that they're found in. Each type can also be labeled whether or not the cloud type contains precipitation or not.





Copyright 2014 by Elaine G of "The Treasured Schoolhouse". All Rights Reserved.
Read more