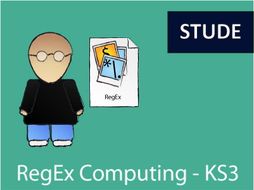 Regular Expressions (RegEx) Computing lesson for KS3
Lesson that links regular expressions to text correction in mobile phones: makes Regular Expressions relevant to your students!

This lesson gives a series of graded exercises for students.

Suitable for KS3 and is great preparation for students likely to study Computer Science, a booster session or a standard class.