551Uploads
137k+Views
48k+Downloads

More than 100 GCSE Chemistry multiple choice questions. One copy has no answers, one copy has the correct answer highlighted in bold. Possible uses include games, revision sessions and so on.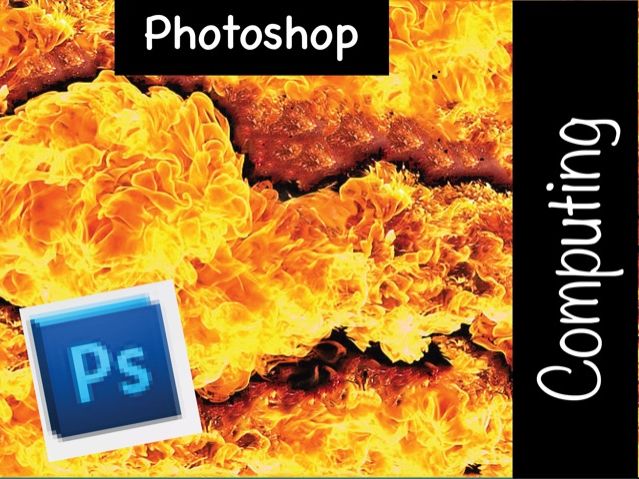 5 Lessons. 52 files. Tutorial sheets and worksheets to enable students to create DVD covers using Photoshop. Designed for Photoshop CS5 extended, intended for KS3 use. Includes worksheets, resources and video guides! The full package! Great work for your students!

Designed for KS3 or high ability KS2 in Citizenship, English or Tutor groups. Contains worksheet, presentation, quiz, activities and more! The OECD announced that schools should teach people how to identify fake news. This lesson resource does just that.

Students can discover more about famous computer scientists in a fun and interactive way. Zero preparation for the teacher! From Steve Jobs to Tim Berners-Lee there are many famous computer scientists. But how many do your students know? Students respond to open-ended questions in this nicely presented resource. Two suggestions for delivery: 1. Give all of the students the same computer scientist. Maximum 10 minutes for each. Who can go through the set fastest? 2. Give different groups different computer scientists. Then present.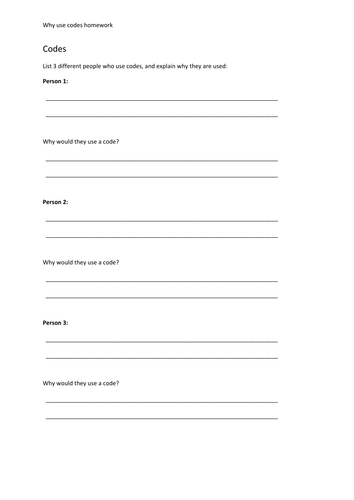 Scheme of work for encryption and keys. Three self contained lessons that are suitable for high ability year 7, or can be adapted for any Key Stage 3 group or possibly GCSE. Teaches the use of Keys, Internet password safety, encryption and public and private keys.

A beautiful mindfulness presentation with 18 slides that is designed to be used for either an assembly or a session. Mindfulness is incredibly important in a busy school; but how can we educate our young people in such a skill? Perhaps stress levels have risen during tests and exams, and you have seen behaviour go downhill. Use this fantastic resource to raise awareness of mindfulness, and encourage your students to use the enclosed techniques to manage their stress levels and improve both their behaviour and wellbeing. New for 2019 - included a fun weekly log for students to practice mindfulness with.

A PowerPoint presentation with over 100 ethical and legal debates for the Pearson Edexcel GCSE in Computer Science. Helps learners study the following specification reference: 1.8 Ethical, legal, cultural and environmental concerns. How to investigate and discuss Computer Science technologies while considering: - ethical issues - legal issues - cultural issues environmental issues. privacy issues. Written by subject specialists, with in depth debates that are relevant to students. Content covers AI, automation, gaming, privacy, hacking, security, cloud services, piracy, copyright, algorithms, emerging technology, wearable technology and more! The pack includes a voting card that you may choose to use for students to vote, or students can move from one side of the room to another. A great resource that can be used for starters or plenaries, and can also become the basis of an entire lesson.

For the OCR GCSE (9-1) J204 Business presentation and worksheet - full resource pack. This means it has a full PowerPoint set and worksheet resource.

More than 80 GCSE Physics multiple choice questions. One copy has no answers, one copy has the correct answer highlighted in bold. Possible uses include games, revision sessions and so on.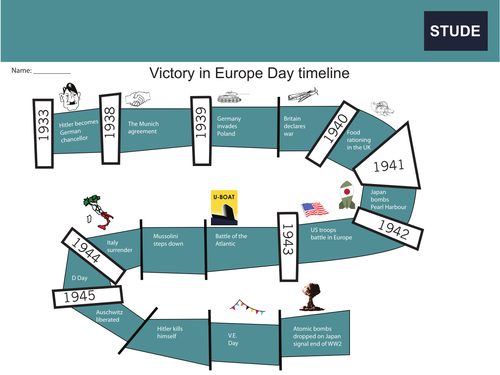 A fantastic set of resources that go together to make a great lesson or series of lessons. The timeline can be used as a primer or display for your classroom. Students can link what they know into British values in the brainstorm. You might like to play Churchill's speech and get students to follow along using the supplied resource. Students can then imagine what it might have been like being a soldier. Students can colour the Union Jack as then discover why people dressed in Red White and Blue for VE day, and mark the different sides in the Second World War using the supplied map.

A lesson and presentation pack. The PowerPoint presentation contains 18 slides. There are a selection of accompanying worksheets Churchill's speech Diary European Map Activity Imagine activity Brainstorming activity Timeline activity Union Jack Activity These resources can be completed in class, or conceivably be sent electronically and completed at home.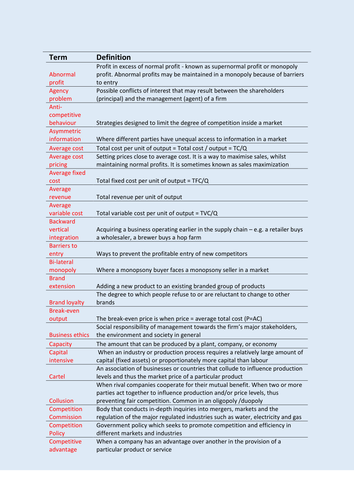 Designed for EdExcel A-level economics A Over 160 key terms and definitions.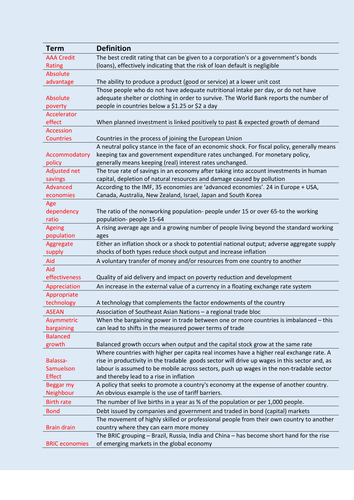 Designed for EdExcel A-level economics A Over 200 key terms and definitions.

1.5 - Understanding the economic context Created for Edexcel GCSE Business Studies Market demand and supply Impact of changes in interest rates on small business Impact of changes in exchange rates How do business cycles affect small business What effect do business decisions have on stakeholders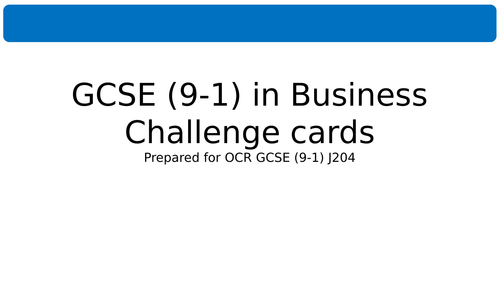 More than 150 business challenge cards that can be used to extend students, used as revision activities or given to students to answer at home. Mini tasks, questions, and statements to think about that can be used as starters, plenaries, flipped learning tasks or homework. Multiple questions one each of the following topics and sub-topics: Business activity 1.1 The role of business enterprise and entrepreneurship 1.2 Business planning 1.3 Business ownership 1.4 Business aims and objectives 1.5 Stakeholders in business 1.6 business growth Marketing 2.1 The role of marketing 2.2 Market research 2.3 Market segmentation 2.4 The marketing mix People 3.1 The role of human resources 3.2 Organisational structures and different ways of working 3.3 Communication in business 3.4 Recruitment and selection 3.5 Motivation and retention 3.6 Training and development 3.7 Employment law Operations 4.1 Production processes 4.2 Quality of goods and services 4.3 The sales process and customer service 4.4 Consumer law 4.5 Business location 4.6 Working with suppliers Finance 5.1 The role of the finance function 5.2 Sources of finance 5.3 Revenue, costs, profit and loss 5.4 Break-even 5.5 Cash and cash flow Influences on business 6.1 Ethical and environmental considerations 6.2 The economic climate 6.3 Globalisation

Complete lesson for Systems Software. Designed for OCR Computer Science (9-1) J276 but is more than useful for Computer Science students studying AQA and other exam boards. Contains a PowerPoint presentation, and three worksheets to help you deliver the content. Contains everything the students need to know: the purpose and functionality of systems software - operating systems: - user interface - memory management / multitasking - peripheral management and drivers - user management - file management - utility system software: - encryption software - defragmentation - data compression - the role and methods of backup (full and incremental)

A collection of HTML and CSS posters. Suitable for both KS3 and GCSE levels of ICT / Computing / Computer Science. Useful not only to have on classroom walls but also can be reproduced and handed to your students. Recommended to laminate and to reuse (to help save the environment). Includes poster covering the following topics: Basic html tags HTML colours (infographic) HTML and CSS Anatomy of an HTML page

Heard of deep flakes? Face swapping of celebrities has become a thing online. But what does that mean for us? Do you students know about this? The KS3 resource stays away from the adult themes that are explored in the KS4 version, but do be aware that students may well be aware of the issues in swapping faces of celebrities online and may ask you about adult entertainment. Discretion is advised and you will know what your students are ready for and will be able to handle. Created to promote my ethical computing resources https://www.tes.com/teaching-resource/ethics-debates-for-aqa-gcse-computer-science-9-1-8520-11843144 and https://www.tes.com/teaching-resource/ethical-and-legal-debates-for-pearson-edexcel-gcse-in-computer-science-11834374. This resource is entirely free, but do look at my website www.studeapps.com if you have time, as any visits and feedback will help me to create other resources.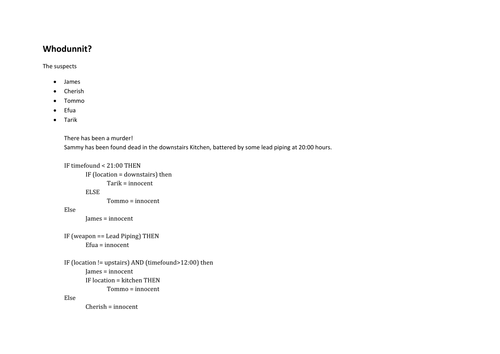 A programming task to teach about selection. I use this with Python, but it is not a language dependent task. Helpful for talking about indentation.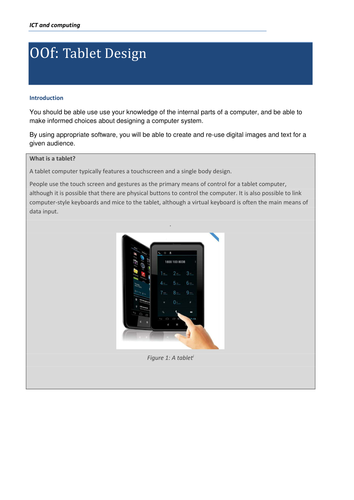 Tablet Design cover lesson - suitable for computing courses from KS3 to KS4