552Uploads
154k+Views
54k+Downloads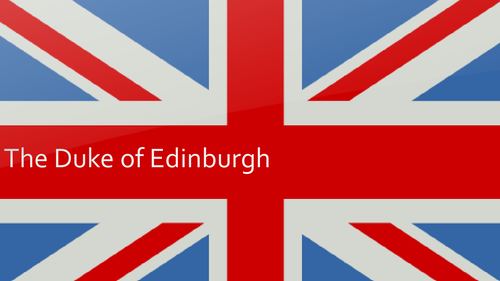 A presentation about the Duke of Edinburgh, with 30 slides that could be used for an assembly or a tutor time / information session.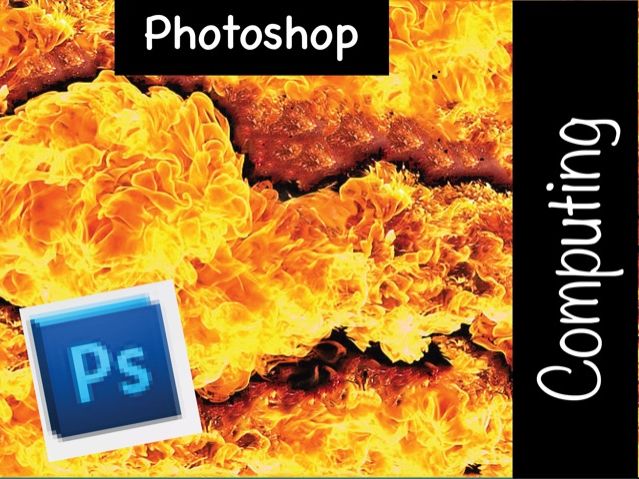 5 Lessons. 52 files. Tutorial sheets and worksheets to enable students to create DVD covers using Photoshop. Designed for Photoshop CS5 extended, intended for KS3 use. Includes worksheets, resources and video guides! The full package! Great work for your students!

Designed for KS3 or high ability KS2 in Citizenship, English or Tutor groups. Contains worksheet, presentation, quiz, activities, poster and quiz all within this wonderful bundler. Schools have become extremely interested in Fake news since the the OECD announcement instructing schools to teach students how to identify fake news. These lesson resources do just that, and more!

For the AQA GCSE 9-1 Specification, and also suitable for OCR J276. Contains a series of tasks for revision around ASCII and character sets for students to use in preparation for their exams.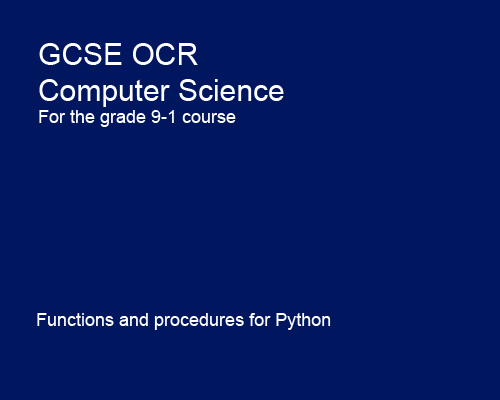 A complete bundle for OCR 9-1, introducing Python. Has both theory and practical lessons; could be spread over two, three or four lessons as suitable for your context.

Three posters - no drinking, no eating and no drinking no eating. Presented in both PDF and AI format.

Covers 2.2 Programming techniques from the specification. Created for use with Python version 3.x. (although could be adapted for version 2) Full resources for the following: ** Learners will study the following: ** • how to identify and use variables, operators, inputs, outputs and assignments • how to understand and use the three basic programming constructs used to control the flow of a program: Sequence; Selection; Iteration • how to understand and use suitable loops including count and condition controlled loops • how to use different types of data, including Boolean, string, integer and real, appropriately in solutions to problems • how to understand and use basic string manipulation • how to understand and use basic file handling operations: -open -read -write -close • how to define and use arrays (or equivalent) as appropriate when solving problems • how to understand and use functions/sub programs to create structured code.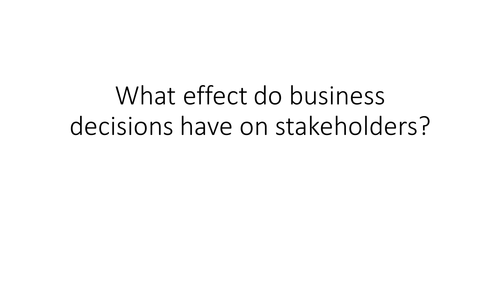 Material on the Stakeholders. Presentation with all the materials you need, ready to go. Specification: GCSE Business for Edexcel (9-1) (1BS0) Part of section 1.5.5 External influences

A full lesson for Binary search. The intention is for you to run through the presentation with the basics of the algorithm. The resources are not language dependent (although the coding challenge does have a solution in Python, this is easily changed to your language of choice) Students then have arrows cut out of ArrowsActivityResources.docx and record the algorithm stepping through numbers.docx The students then optionally step through NamesToSearch.docx Students then code TaskPseudocodeGuessingGame.doc Then students should be able to code the binary search algorithm!

More than 80 GCSE Physics multiple choice questions. One copy has no answers, one copy has the correct answer highlighted in bold. Possible uses include games, revision sessions and so on.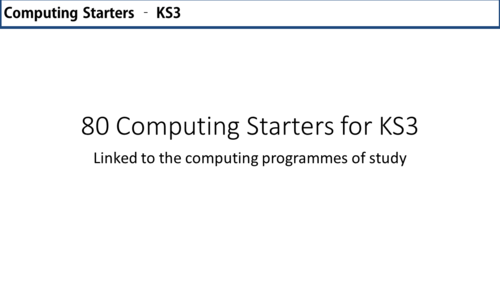 An incredible amount of generic starter ideas for KS3 computing lessons. They are aligned to the Computing programme of study for Key stage 3: offering you some ready-planned (no teacher time required) starters for your lessons. Generic starters are offered, as well as specialist starters covering the following topics: Computational abstractions Key algorithms Programming Boolean logic Hardware and software Instructions within a computer system Data storage Creative projects Digital artefacts E-Safety All designed to help you improve your practice, and are formatted for you and ready to go! This is also offered as part of the great value bundle KS3 Computing without the planning

Designed for KS3 but easily modified to deliver to KS2 or KS4. Positive thinking is important for our students. This assembly does not come with a script, but is 15 slides that are fairly self-explanatory and you can change or add to as you see fit according to your own style. This assembly helps you to help the students think about their attitudes and thinking.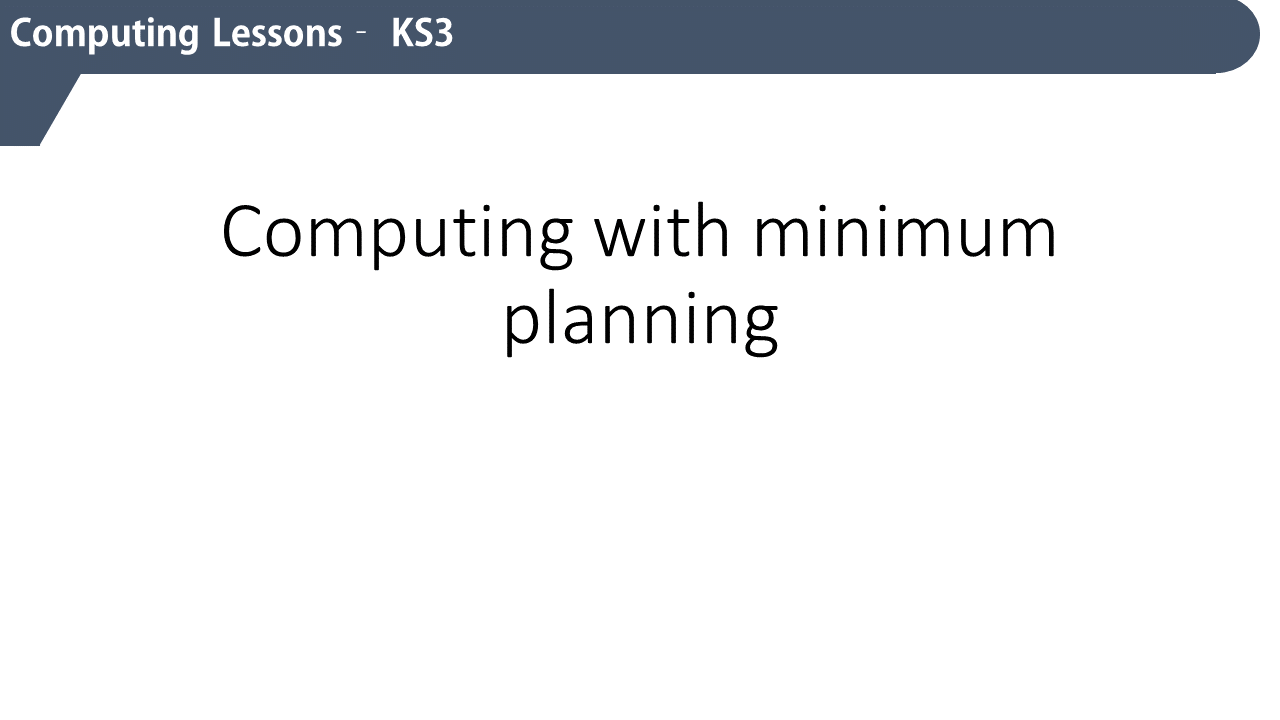 Some of our best-selling resources on tes, brought together in a fantastic value bundle: 15 complete KS3 computing lessons 35 lesson ideas for computing and ICT KS3 80 computing starters for KS3 20 computing plenaries for KS3 These resources will save you hours of planning. Better still - they are aligned to the KS3 Computing curriculum. Fantastic value bundle price.

A collection of HTML and CSS posters. Suitable for both KS3 and GCSE levels of ICT / Computing / Computer Science. Useful not only to have on classroom walls but also can be reproduced and handed to your students. Recommended to laminate and to reuse (to help save the environment). Includes poster covering the following topics: Basic html tags HTML colours (infographic) HTML and CSS Anatomy of an HTML page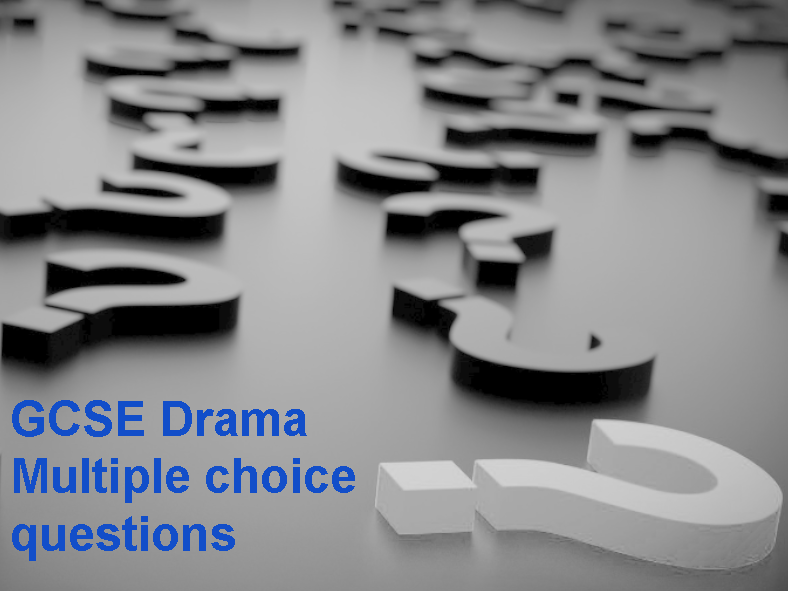 More than 100 GCSE Drama multiple choice questions. One copy has no answers, one copy has the correct answer highlighted in bold. Possible uses include games, revision sessions and so on.

19 different activities in this great pack! A selection of cover lessons and one off sessions. Suitable for non-subject specialists and experienced teachers alike. Some cover lessons are created for off the computer, some traditional computer room lessons and some a combination of the two! Contains classic puzzles, whole lessons, Excel lessons…the list goes on. Added resource for 2019 - Webquest. If you purchase this resource regularly check back for added resources and updates!

Heard of deep flakes? Face swapping of celebrities has become a thing online. But what does that mean for us? Do you students know about this? The KS3 resource stays away from the adult themes that are explored in the KS4 version, but do be aware that students may well be aware of the issues in swapping faces of celebrities online and may ask you about adult entertainment. Discretion is advised and you will know what your students are ready for and will be able to handle. Created to promote my ethical computing resources https://www.tes.com/teaching-resource/ethics-debates-for-aqa-gcse-computer-science-9-1-8520-11843144 and https://www.tes.com/teaching-resource/ethical-and-legal-debates-for-pearson-edexcel-gcse-in-computer-science-11834374. This resource is entirely free, but do look at my website www.studeapps.com if you have time, as any visits and feedback will help me to create other resources.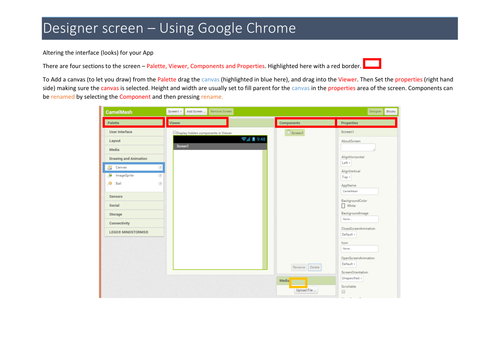 Simple guide for the blocks screen and the designer screen. Designed for App Inventor 2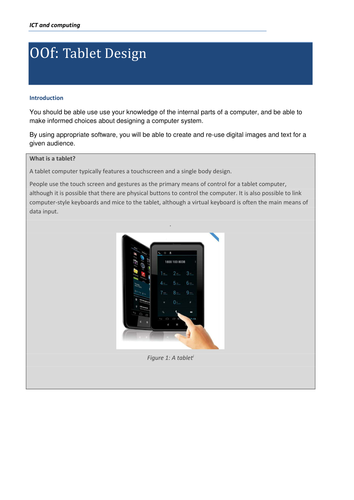 Tablet Design cover lesson - suitable for computing courses from KS3 to KS4