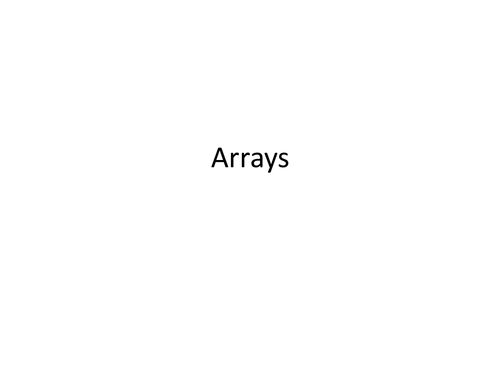 Teaches students about arrays. This resource is not based on any particular programming language, so is applicable for any particular language you choose. the use of arrays (or equivalent) when solving problems, including both one and two dimensional arrays.
A complete bundle for OCR 9-1, arrays in Python. Covers both one dimensional and two dimensional arrays. Has both theory and practical lessons; could be spread over two, three or more lessons as suitable for your context.
A full bundle including Assembly resource A huge number of worksheets Wordsearch Posters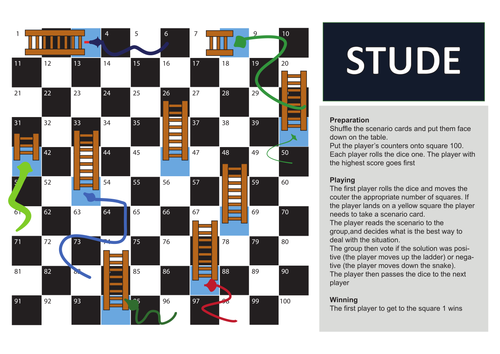 A game based around snakes and ladders. The perfect accompaniment to the respect assembly and worksheets by StudeApps. Simply use the respect scenario cards, print out the snakes and ladders game and you are ready to go!
Teaching Computer Science This is a fantastic resource that students love! KS3 students love playing the game (iPad App optional) and seeing how computers actually store data. GCSE students get a view of how data is stored on computers, and A-level students learn about an essential part of computing. The resource comes with a presentation to run through with the students, and a free optional iPhone / iPad app (free with no adverts or tracking and small download size). You could get students to try the App in their own time at home, use iPads in school or just use the worksheets and Powerpoint resources to present a fantastic lesson. You pick which worksheets to run through, you have the tools for a great lesson and can pick the parts you want! Computer science lessons should be interesting, unexpected and fun. This lesson is all three. App link: https://itunes.apple.com/gb/app/20-questions/id1241872884?mt=8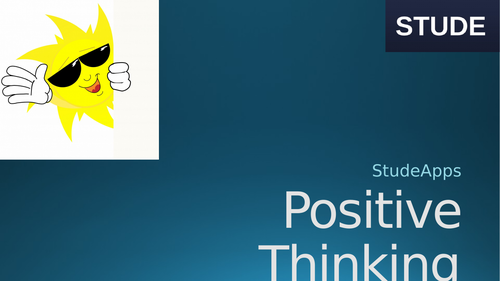 Designed for KS3 but easily modified to deliver to KS2 or KS4. Positive thinking is important for our students. This assembly does not come with a script, but is 15 slides that are fairly self-explanatory and you can change or add to as you see fit according to your own style. This assembly helps you to help the students think about their attitudes and thinking.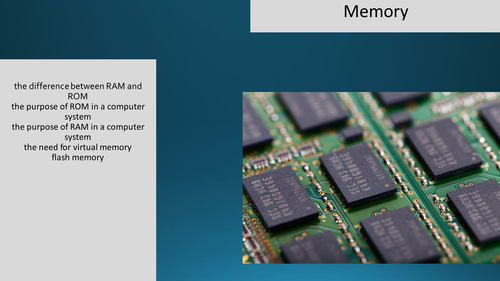 Complete lesson for Memory. Designed for OCR Computer Science (9-1) J276 but is more than useful for Computer Science students studying AQA and other exam boards. Contains a PowerPoint presentation, and two worksheets. Contains everything the students need to know: the difference between RAM and ROM the purpose of ROM in a computer system the purpose of RAM in a computer system the need for virtual memory flash memory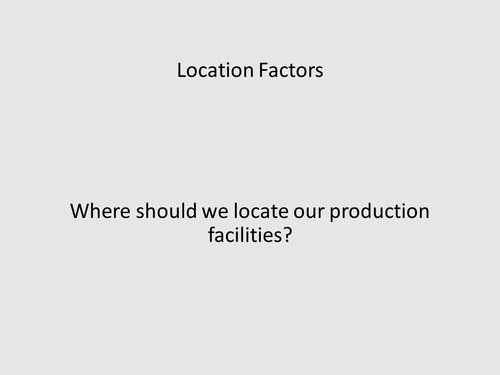 Business location including case study. Specification: GCSE Business for Edexcel (9-1) (1BS0) Section 1.4.2 Business Location
Designed for KS3 but easily altered to deliver to KS2 or KS4. The OECD announced that schools should teach people how to identify fake news. This assembly resource does just that. Contains video resources, slides and a script. It is recommended that teachers check the content of the script and the videos before delivering this season.
What are fidget spinners? Why might they be banned in schools? What evidence is there that fidget spinners work? This resource can be used as part of an assembly or tutor time. No script is provided as each slide makes a single point, and teachers can move or delete slides as necessary.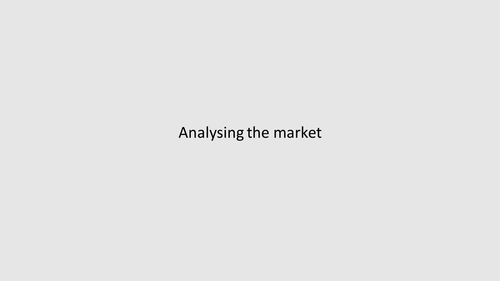 Market segmentation Specification: GCSE Business for Edexcel (9-1) (1BS0) Part of 1.2.3 Market segmentation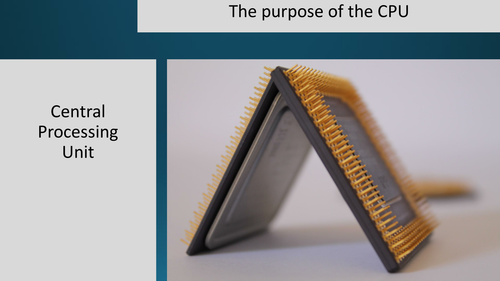 Complete lesson for the purpose of the CPU. Designed for OCR Computer Science (9-1) J276 but is more than useful for Computer Science students studying AQA and other exam boards. Contains a PowerPoint presentation, and three basic worksheets. Contains everything the students need to know: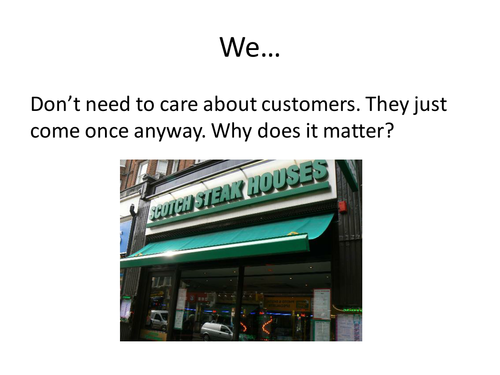 Material on Consumer Protection. Specification: GCSE Business for Edexcel (9-1) (1BS0) Part of section 1.5.3 Legislation and business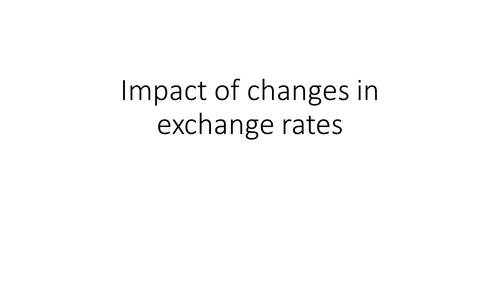 Material on Exchange rates. Specification: GCSE Business for Edexcel (9-1) (1BS0) Part of section 1.5.4 The economy and business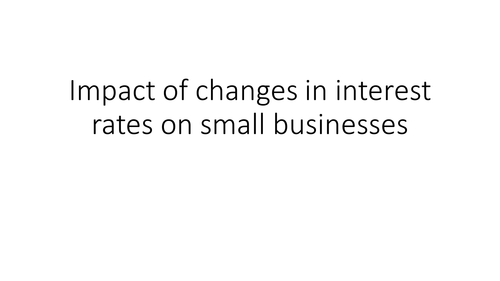 Material on Interest rates. Specification: GCSE Business for Edexcel (9-1) (1BS0) Part of section 1.5.4 The economy and business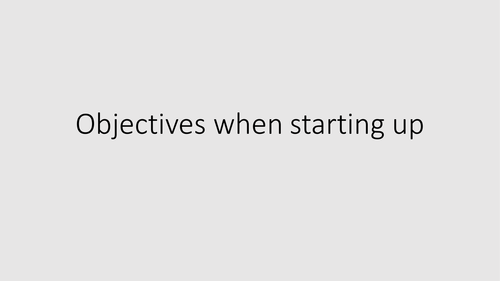 Material on business aims and objectives Specification: GCSE Business for Edexcel (9-1) (1BS0) Part of section 1.3.1 Business aims and objectives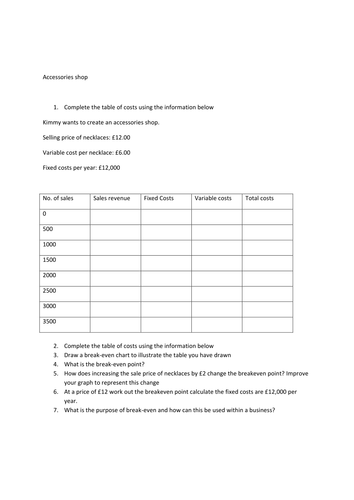 Material on Break-even Specification: GCSE Business for Edexcel (9-1) (1BS0) Part of 1.3.2 Business revenues, costs and profits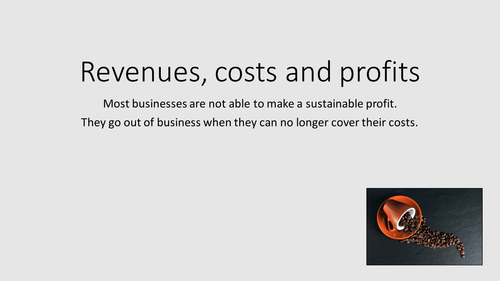 Material on Costs, Revenue and Profit Specification: GCSE Business for Edexcel (9-1) (1BS0) Part of 1.3.2 Business revenues, costs and profits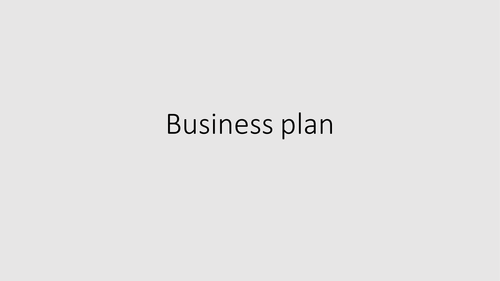 What is a business plan worksheet Specification: GCSE Business for Edexcel (9-1) (1BS0) Part of section 1.5.4 Business plans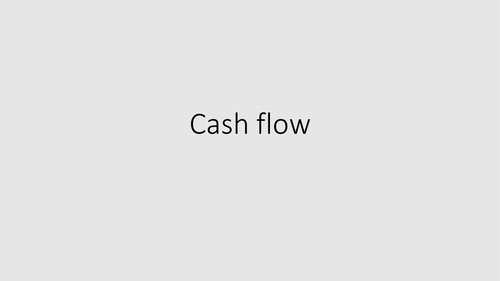 Cash and cash flow Specification: GCSE Business for Edexcel (9-1) (1BS0) 1.3.3 Cash and cash-flow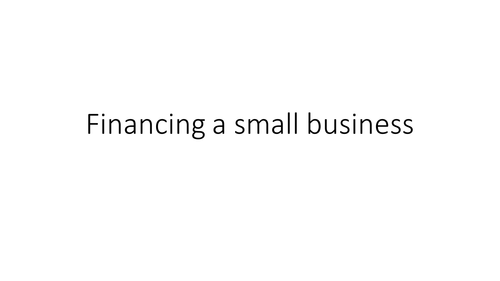 Sources of finance Specification: GCSE Business for Edexcel (9-1) (1BS0) Part of 1.3.4 Sources of Finance