550Uploads
119k+Views
42k+Downloads

A complete resource pack for respect and diversity in the KS3 classroom Created to teach the following objectives: Investigate respect and what it means, and why it is important Be able to distinguish between respectful and disrespectful behaviour Learn to respect the differences between people Know that a great way to deliver self-respect is to behave in a way that makes them feel good about themselves They are responsible for their own behaviour, and that respect begins with ones self and students need guidance in order to achieve this!

More than 100 GCSE Grography multiple choice questions. One copy has no answers, one copy has the correct answer highlighted in bold. Possible uses include games, revision sessions and so on.

A complete bundle for OCR 9-1, arrays in Python. Covers both one dimensional and two dimensional arrays. Has both theory and practical lessons; could be spread over two, three or more lessons as suitable for your context. Take the stress away from your lesson preparation; this bundle is really the way to go.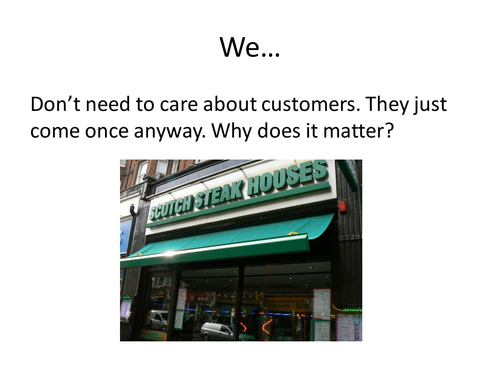 Material on Consumer Protection. Specification: GCSE Business for Edexcel (9-1) (1BS0) Part of section 1.5.3 Legislation and business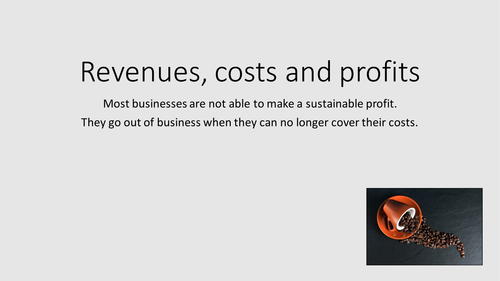 Material on Costs, Revenue and Profit Specification: GCSE Business for Edexcel (9-1) (1BS0) Part of 1.3.2 Business revenues, costs and profits

Test definitions with this great game in a "blockbusters" style. Full interactive resource (it uses PowerPoint) and questions. Fantastic, well received by students and minimum planning for you!

A PowerPoint presentation with over 100 ethical and legal debates for AQA Computer Science 9-1 (8520) Investigate and discuss Computer Science technologies while considering: ethical issues legal issues cultural issues environmental issues. privacy issues. Written by subject specialists, with in depth debates that are relevant to students. Content covers AI, automation, gaming, privacy, hacking, security, cloud services, piracy, copyright, algorithms, emerging technology, wearable technology and more! The pack includes a voting card that you may choose to use for students to vote, or students can move from one side of the room to another. A great resource that can be used for starters or plenaries, and can also become the basis of an entire lesson.

Students love to be extended. Here students are introduced to factorials through real life concepts, and are introduced to permutations. Want more out of your students? You need to ask more.

Designed for KS3 or high ability KS2 in Citizenship, English or Tutor groups. Contains worksheet, presentation, quiz, activities and more! The OECD announced that schools should teach people how to identify fake news. This lesson resource does just that.

Students can discover more about famous computer scientists in a fun and interactive way. Zero preparation for the teacher! From Steve Jobs to Tim Berners-Lee there are many famous computer scientists. But how many do your students know? Students respond to open-ended questions in this nicely presented resource. Two suggestions for delivery: 1. Give all of the students the same computer scientist. Maximum 10 minutes for each. Who can go through the set fastest? 2. Give different groups different computer scientists. Then present.

Designed for KS3 or high ability KS2 in Citizenship, English or Tutor groups. Contains worksheet, presentation, quiz, activities, poster and quiz all within this wonderful bundler. Schools have become extremely interested in Fake news since the the OECD announcement instructing schools to teach students how to identify fake news. These lesson resources do just that, and more!

A stand alone lesson designed for GCSE business studies covering the different intellectual property available to business, but would also be suitable for As and A2. Full worksheet and presentation is in this lesson.

Worksheets and active games for a fantastic full session. A full and interesting lesson. Worksheets, active learning games, extension tasks, this resource has it all! Designed for use with KS3 groups.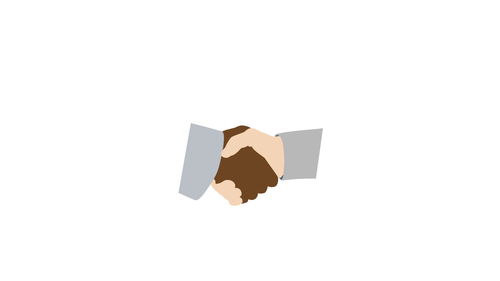 Designed for KS3 but easily modified to deliver to KS2 or KS4. After recent events, it is more important than ever for our students to respect both themselves and each other. This is more than just discipline and liking other people. This is about respecting difference and diversity in every context that we encounter. This assembly helps you to deliver just that.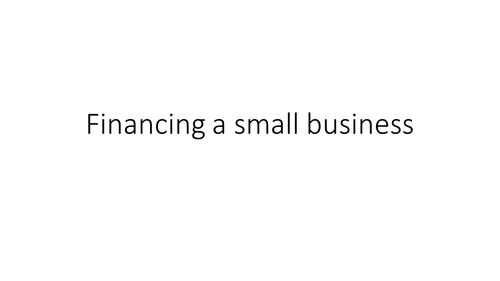 Sources of finance Specification: GCSE Business for Edexcel (9-1) (1BS0) Part of 1.3.4 Sources of Finance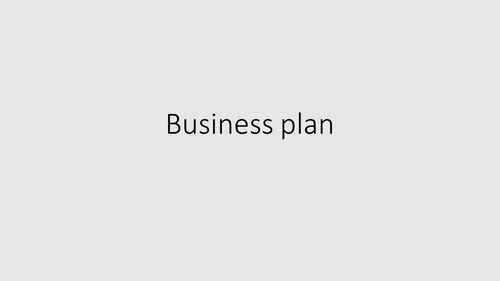 What is a business plan worksheet set and presentation. Helps you to tackle this tricky topic. Specification: GCSE Business for Edexcel (9-1) (1BS0) Part of section 1.5.4 Business plans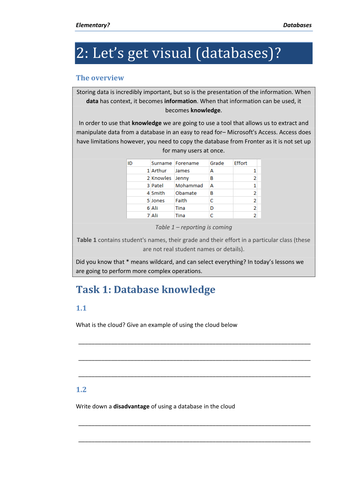 Lessons plus video support. Simply the best way to teach students relational databases.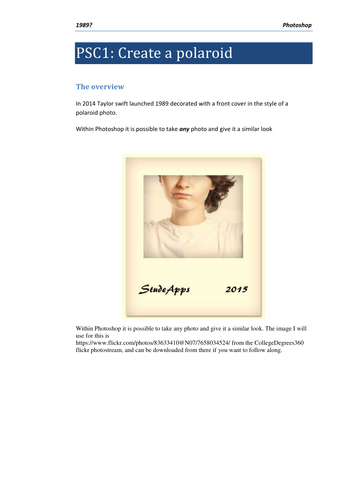 A set of Photoshop tutorials with video tutorial support. (5 separate tutorials). Intended for use with Photoshop CS5 and KS3 students.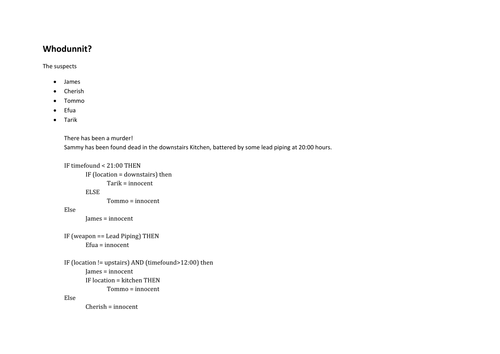 A programming task to teach about selection. I use this with Python, but it is not a language dependent task. Helpful for talking about indentation.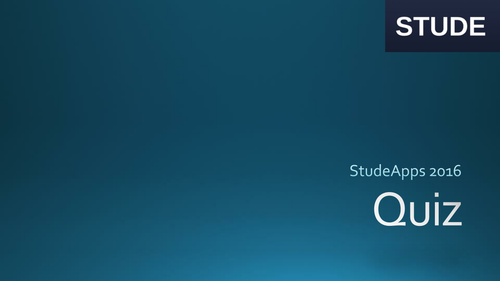 A quiz for the class for the end of summer term 2016. Can be used from year 7 to 11, but aligns with the KS3 national curriculum. Either run with one answer sheet per pupil or put the students into teams.