550Uploads
187k+Views
70k+Downloads

A series of 12 challenges for your classes, can be used for GCSE students or KS3 classes. All are chosen as being applicable to beginner Python classes.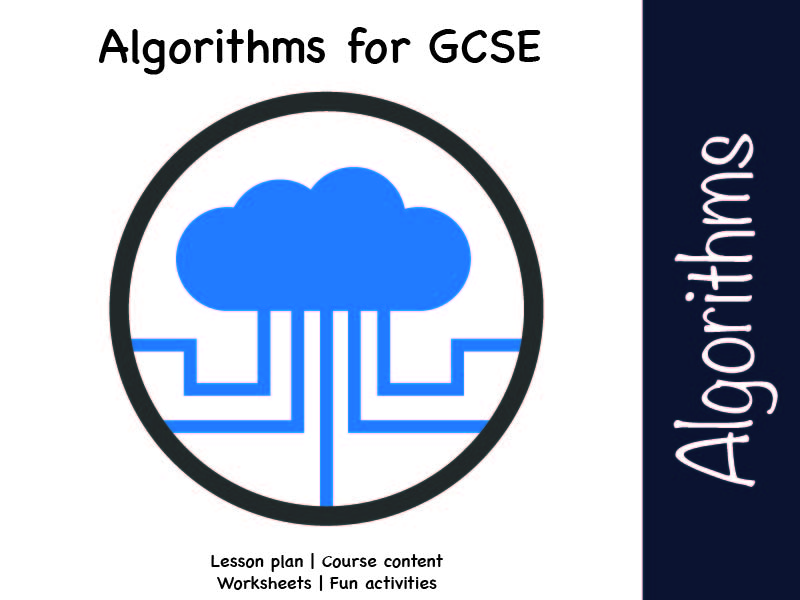 Highly recommended algorithms pack for GCSE - workbook, lesson plan, worksheets, posters and more! Suitable for teachers of GCSE, and will be of particular interest to PGCE students, NQTs or departments that need that little bit of support in the delivery of this challenging qualification. You get high quality original resources that are both class-tested and lesson ready. You may of course alter and modify the resources for your class, and you get my support for the lessons (worksheets have been developed for customers and added to packs in the past). Use the completely free (forever) workbook available at https://tinyurl.com/y2xld5az This pack includes a full set of supporting worksheets. Posters: PseudocodePoster PseudocodePoster2 Lesson Plans: Introduction to algorithms Algorithms in depth: Abstraction and Decomposition Extending your knowledge of algorithms The 30 second lesson plan Worksheets: What are abstraction terms What are algorithms Matching (+ Answer key) FlowChartShapes (+ Answer key) PMIChart Flowcharts (+ Answer key) DecomposeShopping AbstractionMap AbstractionOrDecomposition What is abstraction AbstractionOrDecomposition AbstractionCreating AbstractionProblem DecompositionProblem Tellanabstractionstory Brainstorm (+ suggestions) Voting activity: YesNoVotingCards AgreeDisagreeVotingCards AlgorithmsVoting Extras: The 30 second lesson plan (for teachers in a hurry!) Support - how to contact me for help (I can't guarantee instant help, but I'm here for you!) Workbook Table of Contents: Definitions Algorithms Pseudocode Flowcharts Comparison of pseudocode and flowcharts The Tools to help us solve problems Decomposition Abstraction Teaching requirements: It would be beneficial to read through the workbook and lesson plan before attempting to deliver the material. Enclosed is a 30-second quick start guide if you do not have time for this. Unusual software requirements None Need some help? Contact me! https://twitter.com/studeapps Looking for the usual software requirements: (http://studeapps.com/usual-software-requirements):

Designed for AQA Computer Science (9-1) 8520 but is more than useful for other Computer Science students. Contains a PowerPoint presentation, and three worksheets to help you deliver the content in the specification. Specification reference 3.4.3: Software classification Understand the need for, and functions of, operating systems (OS) and utility programs. Understand that the OS handles management of the: • processor(s) • memory • I/O devices • applications • security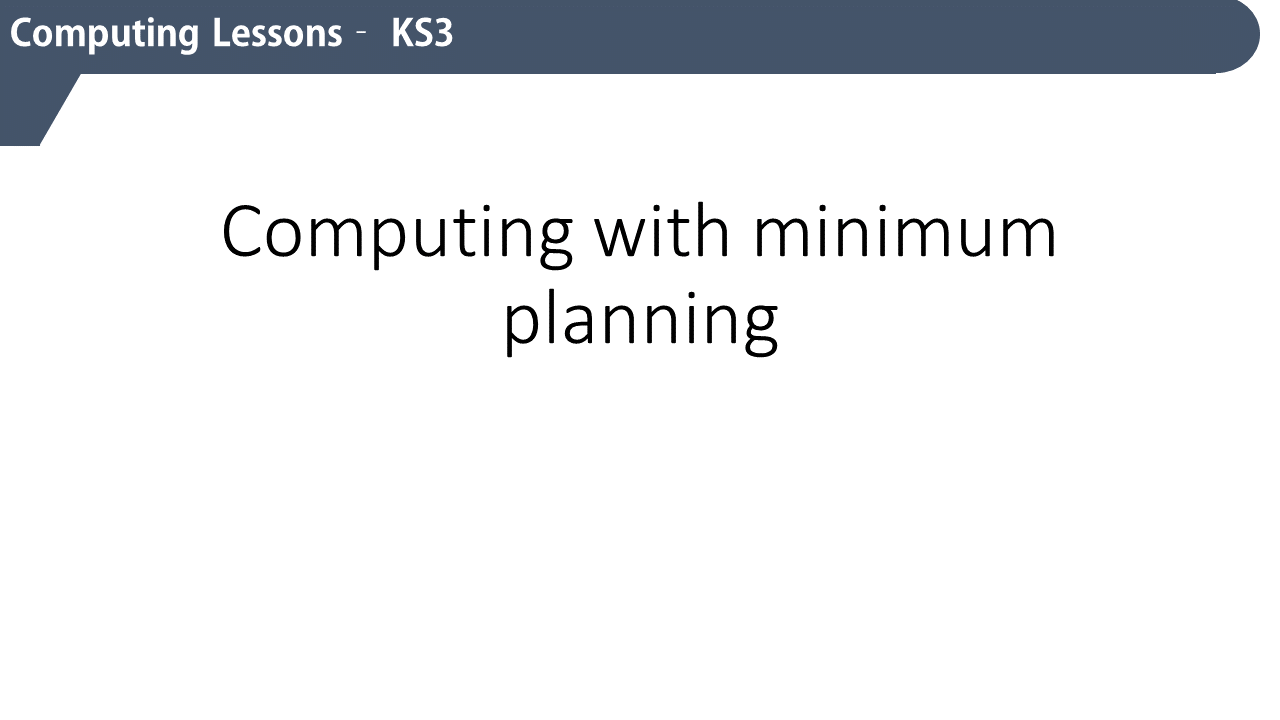 Some of our best-selling resources on tes, brought together in a fantastic value bundle: 15 complete KS3 computing lessons 35 lesson ideas for computing and ICT KS3 80 computing starters for KS3 20 computing plenaries for KS3 These resources will save you hours of planning. Better still - they are aligned to the KS3 Computing curriculum. Fantastic value bundle price.

A collection of HTML and CSS posters. Suitable for both KS3 and GCSE levels of ICT / Computing / Computer Science. Useful not only to have on classroom walls but also can be reproduced and handed to your students. Recommended to laminate and to reuse (to help save the environment). Includes poster covering the following topics: Basic html tags HTML colours (infographic) HTML and CSS Anatomy of an HTML page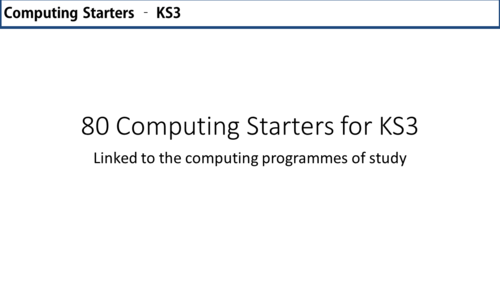 An incredible amount of generic starter ideas for KS3 computing lessons. They are aligned to the Computing programme of study for Key stage 3: offering you some ready-planned (no teacher time required) starters for your lessons. Generic starters are offered, as well as specialist starters covering the following topics: Computational abstractions Key algorithms Programming Boolean logic Hardware and software Instructions within a computer system Data storage Creative projects Digital artefacts E-Safety All designed to help you improve your practice, and are formatted for you and ready to go! This is also offered as part of the great value bundle KS3 Computing without the planning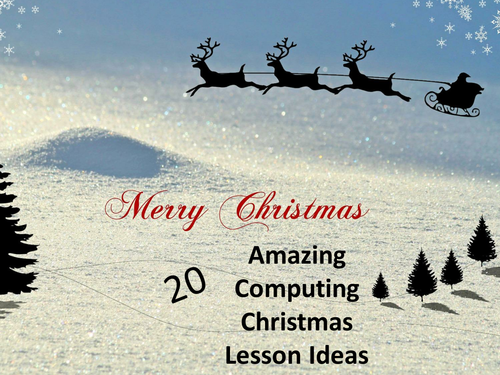 20 ideas that encompass the Computing Programmes of study for KS3. Some of these ideas are really great, and a full lesson can be built from them, some are suitable as starters or fun mini-sessions within your lesson. Headings: Decorate a Christmas Tree Christmas Myths Create a spreadsheet model A Christmas story in 2016 PowerPoint 12 days of Christmas Cost Create a poster Programming – 12 days of Christmas song 12 days of Christmas – presents programming Celebrations around the world Sorting Bitmaps Photoshop Programming Create Solving problems Naughty or nice Abstraction Reindeer Puzzle Just for fun…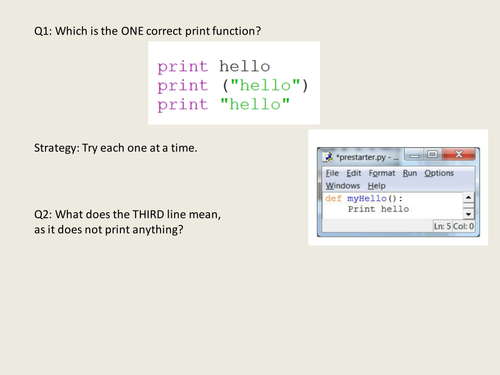 Teaches students about for loops, while loops and parameters. The full lesson includes booklet and homework. Practical session based around a 60 minute lesson. This resource uses Python version 3.4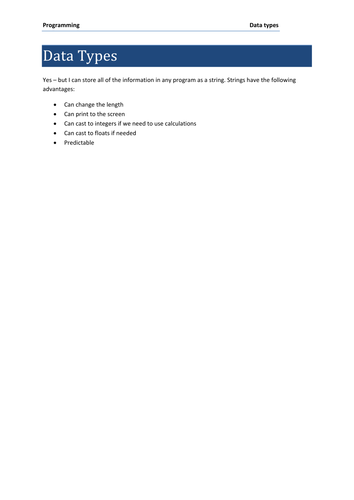 Teaches students about selection. The full lesson includes worksheet, starter, plenary and homework. This resource is not based on any particular programming language, so is applicable for any particular language you choose.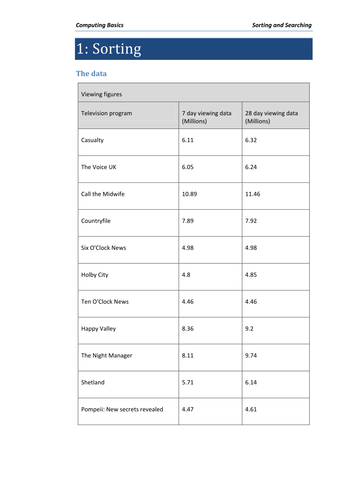 Worksheet is used for comparing algorithms. This is a very good introduction featuring links to online resources, and is a great way for the students to be active while learning this important set of concepts.

A Christmas bundle for Scratch. Wonderful resources with that festive feel for your classes! Resources suitable for KS2 and KS3, including extension activities (open-ended). Recommended that you pick an activity, and let their imagination run wild, while of course they are learning!

19 different activities in this great pack! A selection of cover lessons and one off sessions. Suitable for non-subject specialists and experienced teachers alike. Some cover lessons are created for off the computer, some traditional computer room lessons and some a combination of the two! Contains classic puzzles, whole lessons, Excel lessons…the list goes on. Added resource for 2019 - Webquest. If you purchase this resource regularly check back for added resources and updates!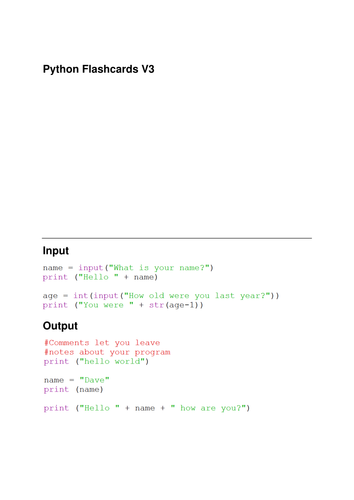 Python flashcards suitable for version 2.7 and version 3 (two versions supplied). Contains input, output, variables (int), variables (string), IF, else if, for loop and while loops as well as functions. Cut out, laminate and share!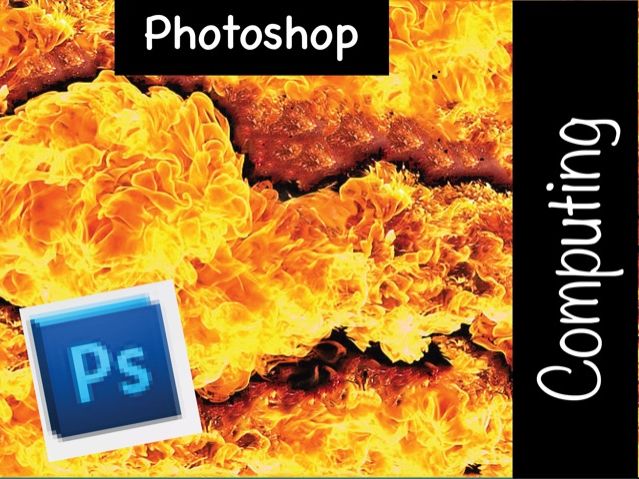 5 Lessons. 52 files. Tutorial sheets and worksheets to enable students to create DVD covers using Photoshop. Designed for Photoshop CS5 extended, intended for KS3 use. Includes worksheets, resources and video guides! The full package! Great work for your students!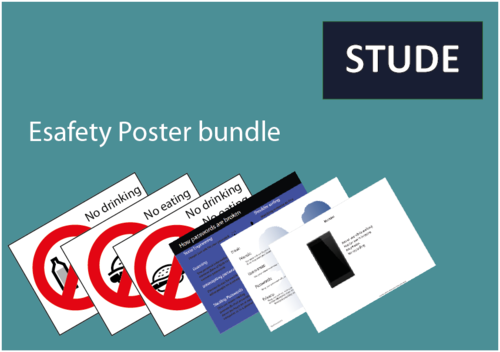 Poster pack for computer rooms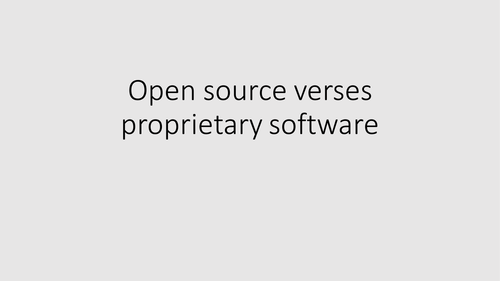 Presentation and worksheet designed for GCSE Computer Science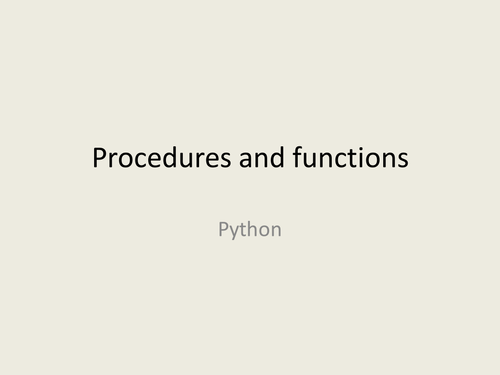 Teaches students about procedures and functions in Python, a practical session based around a 60 minute lesson. The full lesson includes booklet and homework, ready to go. This resource uses Python version 3.x (easily translated to Python version 2.x)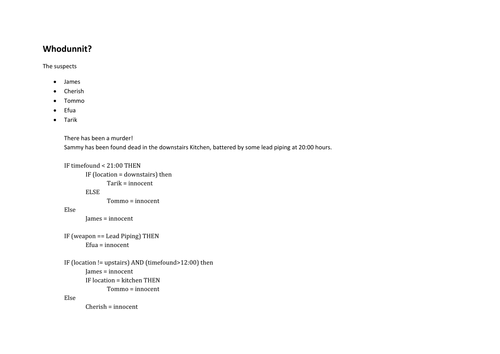 A programming task to teach about selection. I use this with Python, but it is not a language dependent task. Helpful for talking about indentation.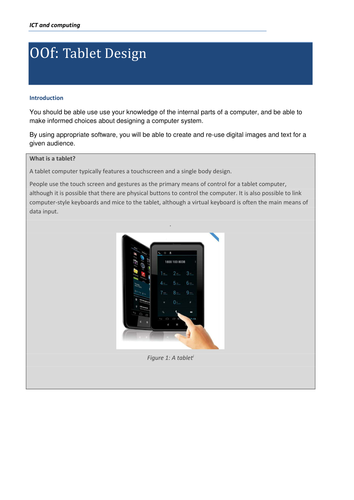 Tablet Design cover lesson - suitable for computing courses from KS3 to KS4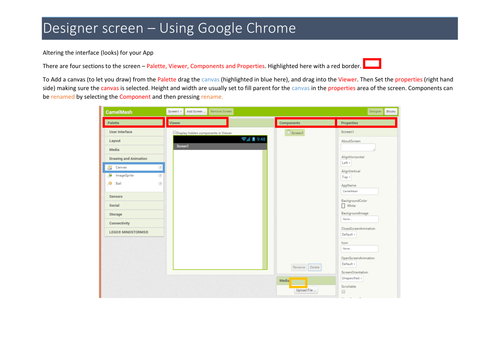 Simple guide for the blocks screen and the designer screen. Designed for App Inventor 2