552Uploads
147k+Views
52k+Downloads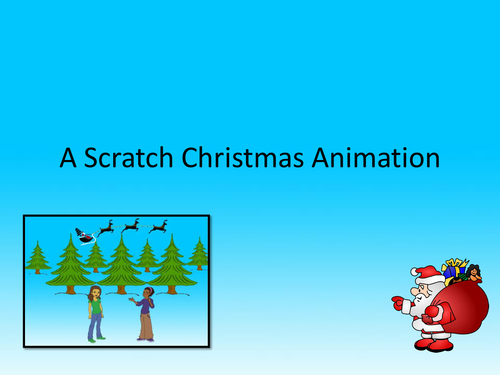 Scratch Christmas animation designed for KS2. Contains lesson plan and targets for the children to reach during the sesson. Contains all assets and music for this great xmas lesson!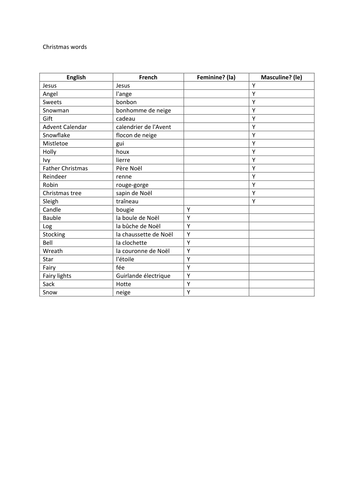 32 Bingo cards for French learners Uses French Vocab Simply give each student a bingo card (32 supplied) and the teacher reads out a random word from the Vocab sheet. Simple, and zero preparation required from the teacher. Joyeux Noël indeed.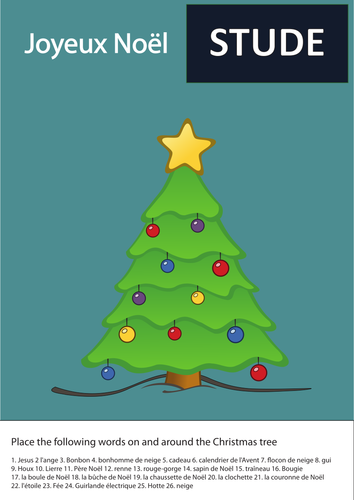 Place the objects on the Christmas tree - this can be line drawings or it can be drawing lines from the text onto an appropriate place on the Christmas tree.

A series of French activities for language learning classes - Christmas Bingo game - Christmas tree activity - Vocab cards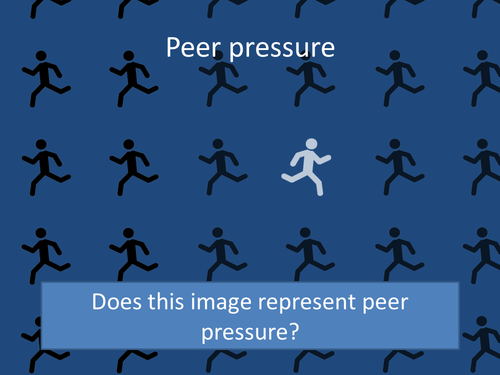 A lesson to talk about the solutions to the problem of bullying. What does peer pressure mean? I start this with the behavioural guys video and take it from there. The pack includes a worksheet.

Heard of deep flakes? Face swapping of celebrities has become a thing online. But what does that mean for us? Do you students know about this? The KS3 resource stays away from the adult themes that are explored in the KS4 version, but do be aware that students may well be aware of the issues in swapping faces of celebrities online and may ask you about adult entertainment. Discretion is advised and you will know what your students are ready for and will be able to handle. Created to promote my ethical computing resources https://www.tes.com/teaching-resource/ethics-debates-for-aqa-gcse-computer-science-9-1-8520-11843144 and https://www.tes.com/teaching-resource/ethical-and-legal-debates-for-pearson-edexcel-gcse-in-computer-science-11834374. This resource is entirely free, but do look at my website www.studeapps.com if you have time, as any visits and feedback will help me to create other resources.

Dijkstra's Algorithm The way I would run this is to talk through the motivation for the algorithm from the presentation, and give the terminology worksheet to be filled in (answer in the presentation). We'd then work through the brute force worksheet. I might then run through the example, then give them the simple graph to fill in. Than we would work through TaskGraph1 for the graphs. Then I might get them to either code, or come up with graphs for them to solve in small groups or in pairs. Included: TPT presentation Labels to fill in worksheets to give structure for the students to fill in answers TaskGraph1 3 graphs to run Dijkstras on. AnswerGraph1 and 2 -answers for the graphs Brute force worksheet and brute force worksheet answers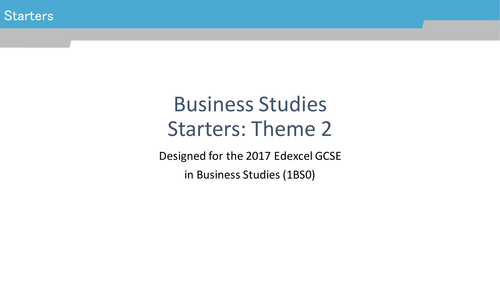 These starters are designed to take the effort out of planning for the 2017 Edexcel GCSE in Business Studies (1BS0). Designed for theme two, this represents over 50 different pictures. You can display the large image and ask the students their opinion about both the image and the topic in hand. The other slide is a cline around creating degrees of intensity - this is great for showing literacy in your lessons. The idea is to provide you with a great start to your lesson with the least preparation time possible. 2.1 Growing the business 2.2 Making marketing decisions 2.3 Making operational decisions 2.4 Making financial decisions 2.5 Making human resource decisions

Highly recommended searching algorithms pack for GCSE - workbook, lesson plan, worksheets, posters and more! Suitable for teachers of GCSE, and will be of particular interest to PGCE students, NQTs or departments that need that little bit of support in the delivery of this challenging qualification. You get high quality original resources that are both class-tested and lesson ready. You may of course alter and modify the resources for your class, and you get my support for the lessons (worksheets have been developed for customers and added to packs in the past). Use the completely free (forever) workbook available at: https://medium.com/@studeappsblog/searching-algorithms-2d2269e1a316?sk=68df2cddbf0bf1f1263b695e0120f44b Worksheets(with answers): ComparingSearchAlgorithms SearchingAlgorithms SearchingAlgorithms2 SearchingAlgorithms3 SearchingAlgorithms4 Further Worksheets: Brainstorm Datasets: Searching Data Workbook Table of Contents: Searching Arrays An array to store elements The search The random search The linear search The binary search The algorithm The algorithm in words Comparing the methods Rounding up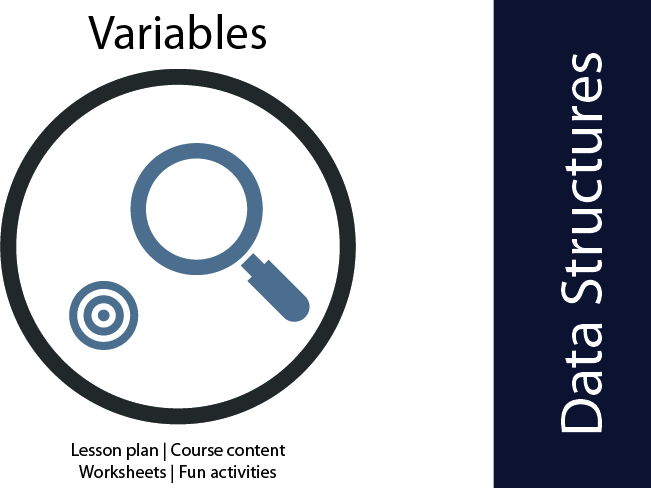 A free resource so students can understand the important concept of variables. There is a free (forever) accompanying website https://medium.com/@studeappsblog/what-is-a-variable-dd7e539bf388 that also provides some great information, but here you will access the worksheets and lesson plan that will make your lesson that bit easier! This free resouce contains: Completion certificate Brainstorming task Definitions task Variables worksheet Video Website resource Lesson plan 30 Seconds lesson plan