525Uploads
76k+Views
30k+Downloads
A short presentation and homework about the most risky businesses. Class-tested resource to pick up a homework about the risks that Tesla face. Presentation covers the most risky businesses....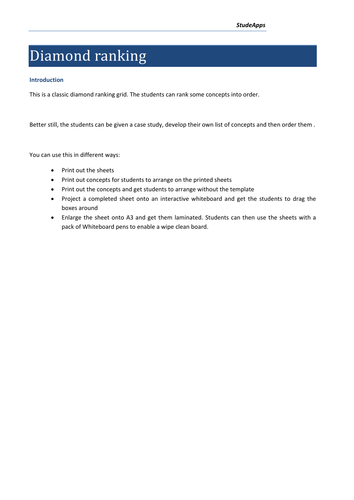 This is a classic diamond ranking grid. The students can rank some concepts into order. Better still, the students can be given a case study, develop their own list of concepts and then order them . You can use this in different ways: • Print out the sheets • Print out concepts for students to arrange on the printed sheets • Print out the concepts and get students to arrange without the template • Project a completed sheet onto an interactive whiteboard and get the students to drag the boxes around • Enlarge the sheet onto A3 and get them laminated. Students can then use the sheets with a pack of Whiteboard pens to enable a wipe clean board.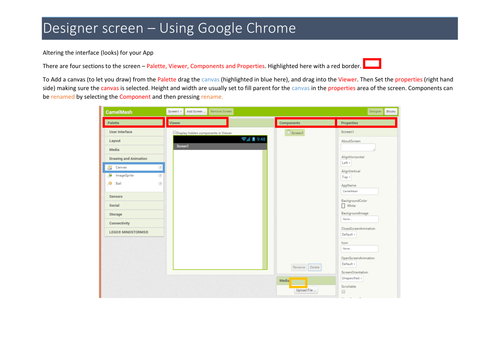 Simple guide for the blocks screen and the designer screen. Designed for App Inventor 2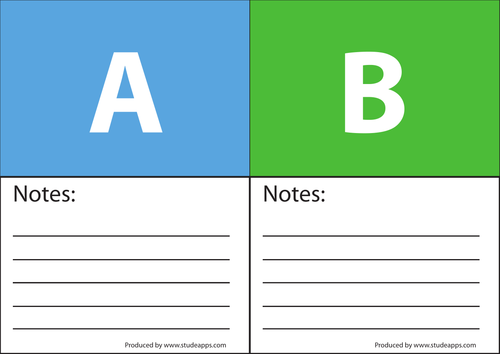 Used to vote for multiple choice questions (for example Edexcel Unit 1 Business Studies questions). Print in colour. Cut in half between the letters. Fold so notes page is on the other side to the letter. Laminate. Give to students with a whiteboard marker so they can explain their answers on the back.
A teacher's guide for Pokémon Go. May be useful, and can be combined with my set of Pokémon lessons available on TES.