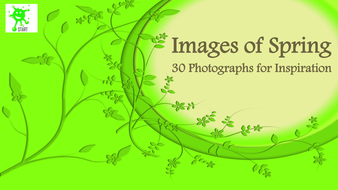 Resources for Spring - Images of Spring
This resource provides 30 high quality photographic images of Spring. Flowers, insects, new growth and sun dappled landscapes to provide inspiration for students of all ages. Ideal for Art, English (Creative Writing), Geography, Biology .... or as a general classroom resource.



Check out the huge range of images available in out shop.
Read more