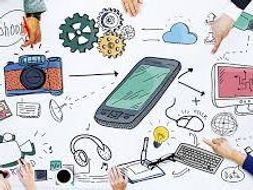 Society's Morality Can't Keep Up With Technology (Podcast)
Technology moves so fast that often kids don't have time to think. Often they lack the necessary self control to keep them out of trouble. This podcast provides the listener with the necessary information to help understand why we need to council our students regarding the correct use of facebook, twitter, and text messaging. A must listen for teachers and parents.
Other resources by this author
These 9 Podcasts are taken directly from Anti Bullying 101. They provide the listener with some great insights and strategies on how to deal with t...
JamesHBurns
What are the facts? The facts are clear bullying and violence are impacting our schools, classrooms, students, and teachers world wide. The behavio...
JamesHBurns
10 great tips that can be used with kids grades 3-8. Read them to the kids or let them read them themselves. These tips will help kids think, cope,...
JamesHBurns
Popular paid resources
Thanks to all of those who have left reviews below and helped this to become the "go-to" resource for teaching Buddhism at GCSE level. This bundle ...
godwin86
Mega bundle of RS revision sessions and lessons for Spec A GCSE AQA - (easily amended for other exam boards as all lessons fully editable). This co...
EC_Resources
20 Resources

5% off

$17.38

$

16.51
What Would John-Boy Do? is a STUDENT-DIRECTED exercise that instills ethical thinking with the help from famous people! ~ Assignment is FuN! Activi...
PattyAnnsPetProject
Updated resources
A tool to help young children (Kindergarten, Year 1, Year 2 & Year 3) develop eco-friendly behaviours. Find the original resource here: https:/...
emily_leary
$AVE with this AWESOME 2 Pack Bundle for conquering ETHICs Issues (concerning cell phone habits). Included: (1) Cell Phones: The New Social OBSESSI...
PattyAnnsPetProject
Popular 4-pack is bundled up for great $avings. A must have for Business Law, Civics and Ethics curricula. ~ Use for Independent or Group Study ~ D...
PattyAnnsPetProject