Spelling punctuation and grammar SATs revision aid
We put together this revision aid for the new Spelling, punctuation and grammar SATs test in 2013. It covers everything that the children need to learn for the test and gives clear definitions and examples for each term (from levels 4 to 6). We gave a copy to all Year 5 and 6 children to keep as a revision guide for the SATs. They have found it very useful!
Last updated Oct 1, 2014, created Jan 10, 2013
Error occurred while adding this resource to your favourites list. Please try again later.
Ages
Categories
Thank you both so much-a really useful resource!

i think that is really good and it helps a lot of children in sats

Many thanks x

Thank you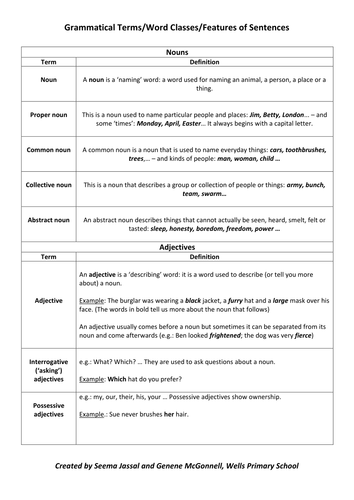 Downloads

39877

Views

110368

Created

Jan 10, 2013

Updated

Oct 1, 2014