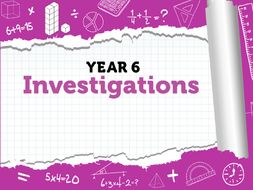 Year 6 Investigations - White Rose Maths - Football World Cup Themed
This resource contains four sets of resources designed to consolidate some of the work undertaken in the White Rose Maths Scheme small steps Year 6 programme. The theme for this investigation resource is the 2018 Football World Cup. It is intended to be used in weeks 8 - 11 of the Summer Term.
The resource contains worksheets and activities on Year 6 National Curriculum Maths Objectives.
Click on the individual links for further details
Thinking of publishing your own resources or already an author and want to improve your resources and sales? Check out this step-by-step guide.