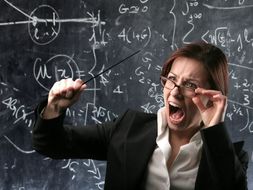 You're not the only teacher having a bad day!
One of the things which has given me the most comfort in my teaching career is hearing teachers swear in the staffroom. It sounds strange but it's a funny sort of therapy - knowing that someone else is also having a bad day. Sometimes we just need a bit of reassurance that we're not alone in whatever's going on in our professional lives. We all have bad days but sometimes it's easy to think we're the only ones.

This collection of stories, confessions, grievances and all-out 'fails' written by an online community of real teachers is a little window into the problems of teachers around the world. Some will make you cringe, some will make you smile. We're not endorsing, condoning or condemning anything you read here. Some of the actions described could not be described as 'best practice' while some seem like the musings of criminal masterminds. Take some comfort and draw your own conclusions...
Read more