Top tips and practical advice for ensuring that communication with parents is productive
Interacting with parents presents an important opportunity for teachers to make sure that pupils' positive behaviour is praised and disruptive behaviour is addressed quickly and efficiently. After all, parents and teachers are working towards the same goal: what's best for the student.
To support effective teacher-parent communication, we've gathered a selection of practical tools, which will help you to deal with a range of situations.
Working with parents
Discover the best way to have a successful relationship with your pupils' parents and different ways to deal with pastoral issues using this advice sheet. Teachers and parents can provide a united approach with these behaviour cards, which are designed to encourage the same behavioural expectations in school and at home.
Don't forget to communicate with parents when their child is doing well! These simple postcards are a quick way to acknowledge positive behaviour and let guardians know why their child is being rewarded.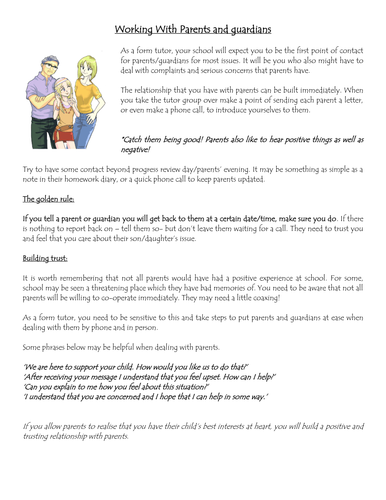 This is advice doe teachers when dealing with parents and pastoral issues. It might be particularly useful for NQTs.
By
maz1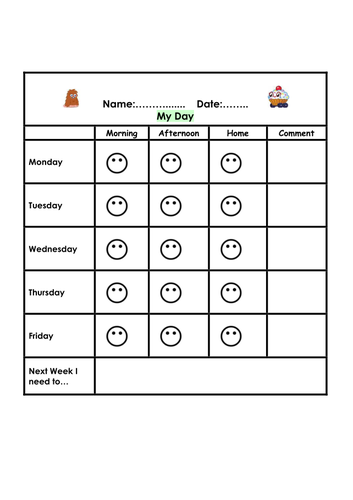 Set of Postcards to send home with child to communicate achievement. Your child is the Star of the Week! Your child has done something great! Your child has had an amazing week! **Following feedback on comments here I have attached PPT versions of the documents so that they can be amended as required.
By
cdicristofaro
Managing difficult parents
When being the bearer of bad news can lead to an uncomfortable phone call with an upset parent, prepare yourself by watching this short video containing easy-to-implement tactics. For a more comprehensive understanding of how to manage problematic situations, use this video to examine a range of reconstructions and helpful feedback.
Alternatively, become more confident when dealing with tricky conversations by practising these role-play exercises, covering common discussions that teachers have with parents.
Don't despair if you are finding it difficult to get parents onside; try these tactics from Tom Bennett, TES behaviour adviser, for dealing with difficult parents.
By
Tes Resources Team
Designed to be used with new NQT's before any parents evenings. To tasks 1) Read information what would the main points of your discussion be 2) Role play the teacher meeting with the parent at parents evening All comments welcome
By
jim_kirby
Surviving parents' evening
Ensure that the evening is organised and consistent for each pupil with this straightforward template, which provides primary teachers a standardised way of recording discussions. Likewise, secondary teachers can take advantage of this checklist so that each conversation results in proactive targets, agreed by parents, the student and the teacher.
Explore this detailed guide to help the evening run smoothly, including aspects of preparing and successfully delivering your feedback to parents.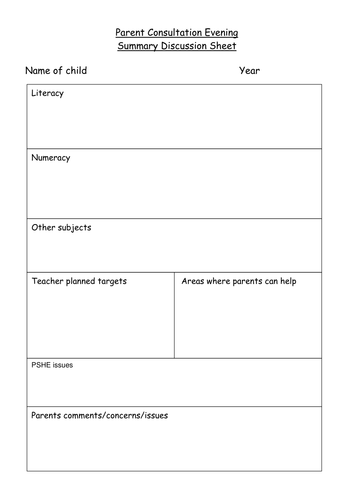 A form I created last year for Parents Evening. Each child had one and I wrote in levels and any other notes I wanted to mention. It meant I had something in front of me for each child and could write anything down the parents wanted me to follow up. Printed 2 per sheet so the form was A5
By
nm97yd
I have a template for the dialogue with parents at consultative evening including generic targets for Year 11. Enjoy!
By
GJDavis27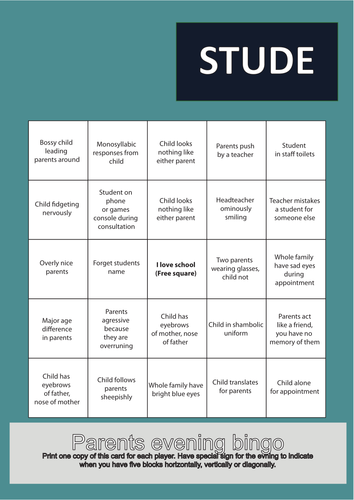 Guide to parents' evening in Word format. Also included is a fun bingo game to play with your colleagues, just the type of thing to wind down before that evening at work!
By
studeapps