100Uploads
38k+Views
20k+Downloads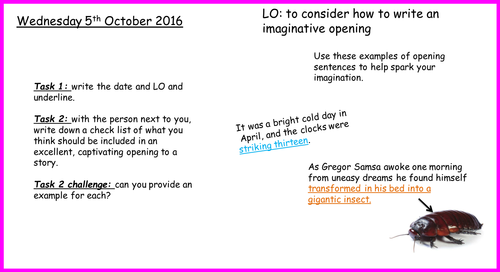 A lesson following the explore - model - try - apply method. Effective openings - exploring different ways to open a story, and then having a go. Followed by 20 mins of focused writing of their own opening. differentiation included.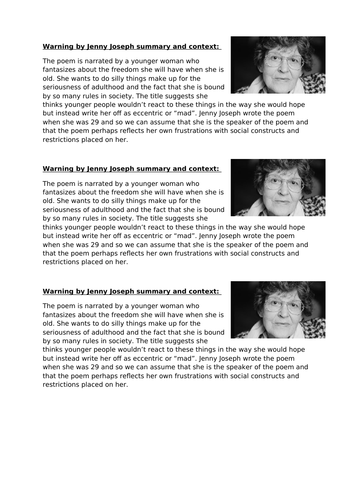 A lesson exploring and analysing Warning by Jenny Joseph - also includes is the comparison lesson to Mirror. Included: Lesson and model answers.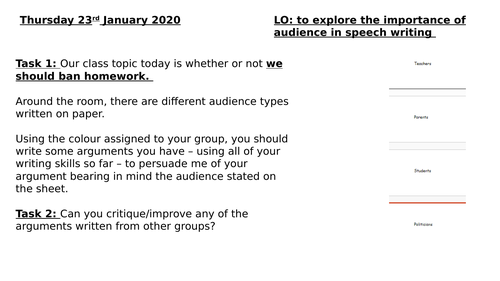 A lesson analysing Churchill's Beaches speech - to show students to use other techniques rather than just DAFOREST. Extended writing task included as well as group work. Some resources taken from TES - reflected in price.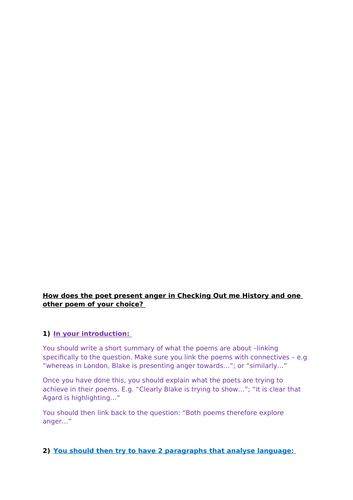 Here are 2 support sheets for writing a comparison essay between London and Checking Out Me History. Used with bottom set year 10. The Hap sheet is designed to walk students through how to write a sophisticated essay - using advice given in my AQA examiner training. The LAP sheet is similar, but has a writing frame for more support. It covers the theme of anger - so a comparison of how both poets explore restriction; response to anger in both; one paragraph on structure. Checking Out Me History and London comparison scaffold Power and Conflict AQA 2017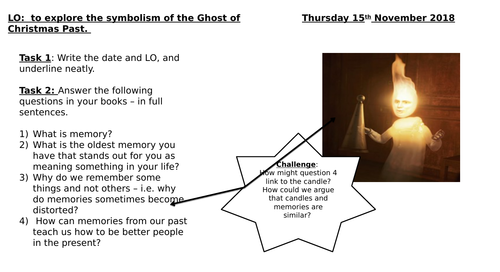 Top set year 10 -exploring the presentation of The Ghost of Christmas Past. Model essay, with worksheets to foster independent analysis. Some resources taken from other TES users.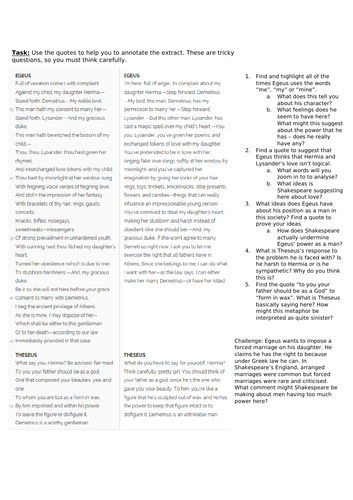 The third lesson in a year 8 scheme (adaptable for other years) which explores the initial interaction between Egeus and Theseus. Continues with looking at ideas to do with the patriarchy and gender.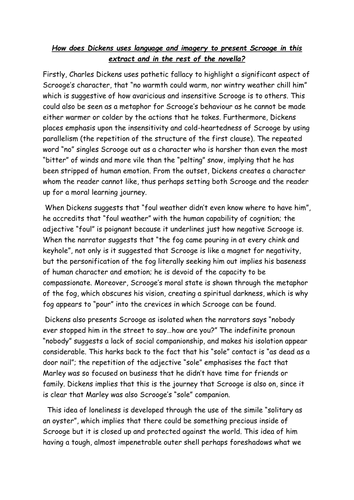 A model essay looking at how Scrooge is presented in staves 1 and 2. Aimed at high ability A model essay I have written to demonstrate how to write about the Inspector - refers lots to ideas about capitalism and socialism; develops ideas about the final speech and Priestley's message; also looks at Inspector Goole as a regent of God.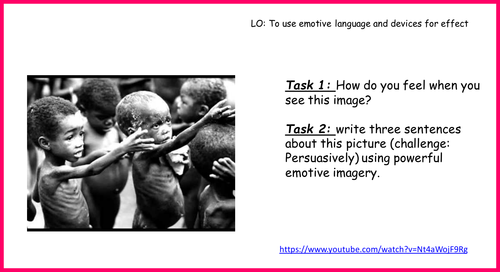 Here are a series of lessons and resources for the year 7 unit.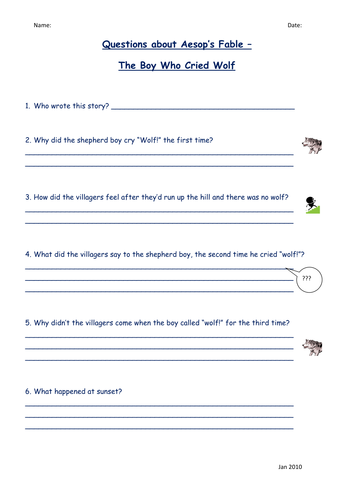 First lesson in a scheme exploring Animal Farm for the new AQA GCSE 9-1. Lesson looks at fables, and allows students to explore purpose of a fable. If students are higher than predicted level 3, could introduce concept of allegory, but mine are too weak.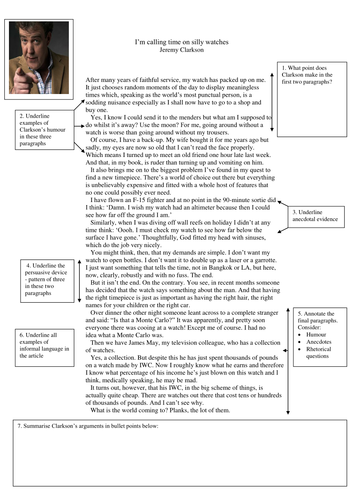 A lesson looking at how to use DAFORREST in a speech. Using method: explore, model, try, apply.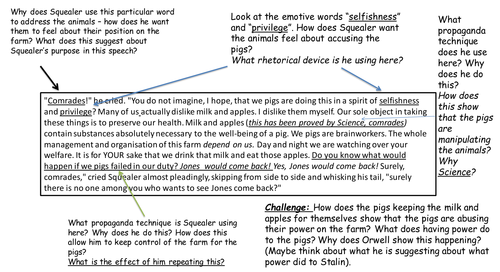 Lesson 9 of a scheme of learning about Animal Farm for new AQA. Low ability year 9. In this lesson, students used a scaffolded and differentiated sheet to analyse Squealer's speech, and they then completed a 20 minute writing assessment answering the question: How does Squealer uses propaganda in chapter 3 and how is this similar to Russian propaganda? Peer assessment at the end. This was an observed lesson graded outstanding.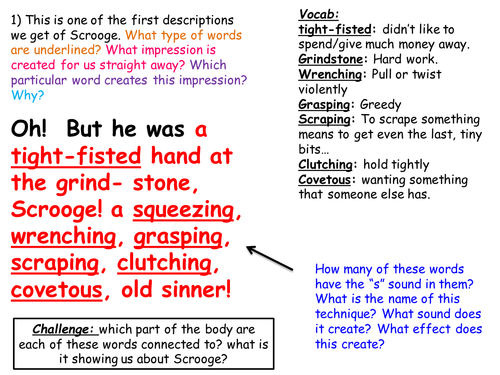 I started off by showing the group the Jim Carrey 2009 version of the film, and getting them to write notes about the plot. This lesson, I put them into groups and they had to analyse the presentation of Scrooge, and then write about it.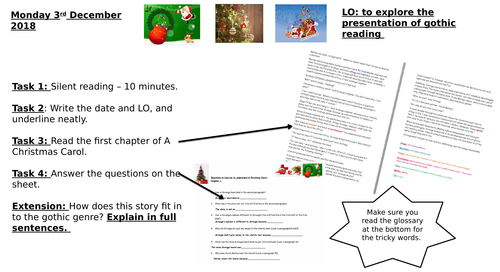 A lesson beginning to look at indepedent inference with low ability year 7 - using A Christmas Carol as a stimulus.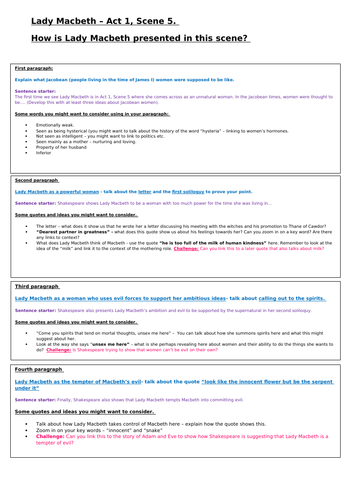 An assessment sheet to support a very weak low ability year 9 class to answer a question on Lady Macbeth in Act 1, Scene 5. One sheet has slightly less support on than the other - but I found this to be really useful for weak students still not comfortable with writing confidently about literature.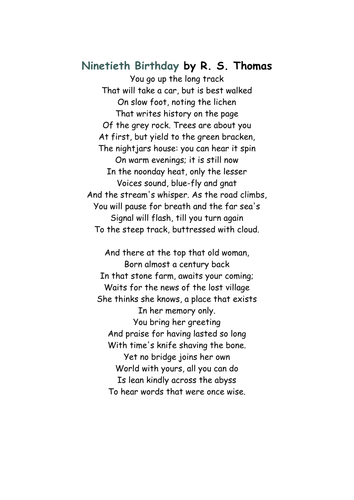 adapted from resources on tes. lesson looking at how to approach an unseen poem. Worked really well at getting them to think about implicit meaning.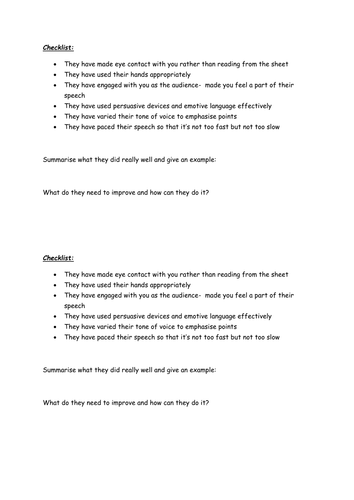 Students completed a mid term assessment based around animal cruelty; they then practiced how to use their bodies and voices to make their speeches effective.