100Uploads
25k+Views
13k+Downloads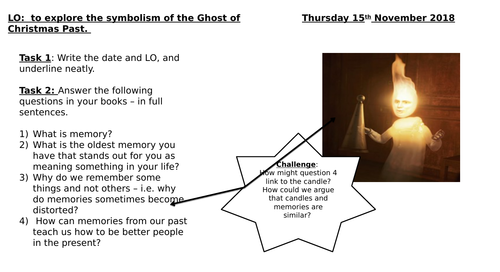 Top set year 10 -exploring the presentation of The Ghost of Christmas Past. Model essay, with worksheets to foster independent analysis. Some resources taken from other TES users.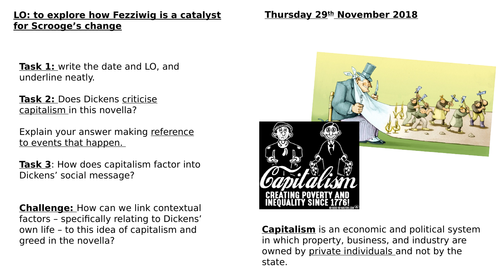 A lesson designed for high ability GCSE studying AQA A Christmas Carol - explores purpose and function of Fezziwig, as well as language analysis and links to context.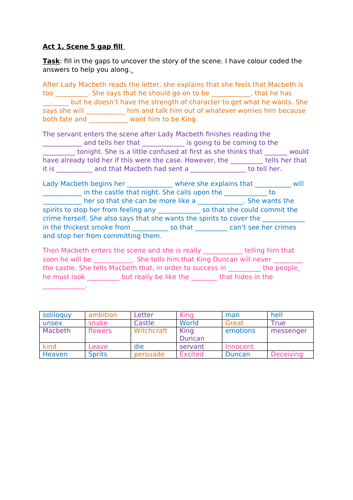 A lesson exploring and analysing key ideas in Act 1, Scene 5. This lesson really supports low ability students in grasping the key concepts of this character. I have also included a version of the grid with my teaching notes to help. Starter is a gap fill after reading the scene - with a differentiated version for really weak students. Prior to this lesson, I did a whole lesson on women in Tudor/Jacobean England - really helped with understanding this character in this lesson.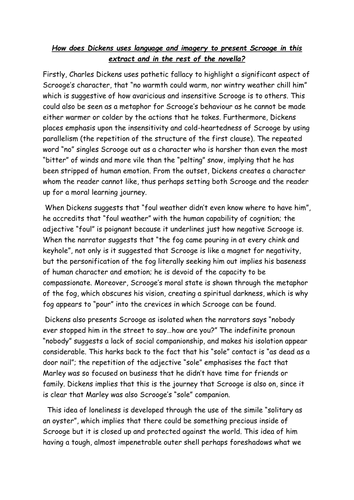 A model essay looking at how Scrooge is presented in staves 1 and 2. Aimed at high ability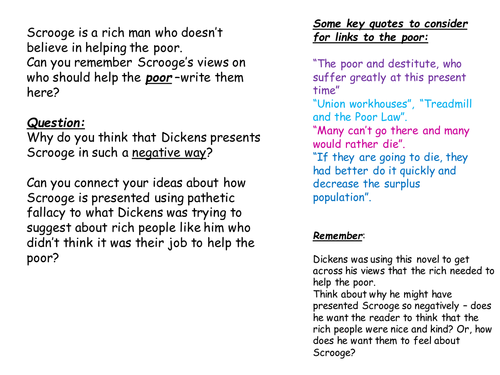 A lesson exploring how PF is used in opening . Extracts used are Scrooge sitting counting money in his counting house, and Scrooge going home at the end of the day. differentiated and an opportunity for extended writing.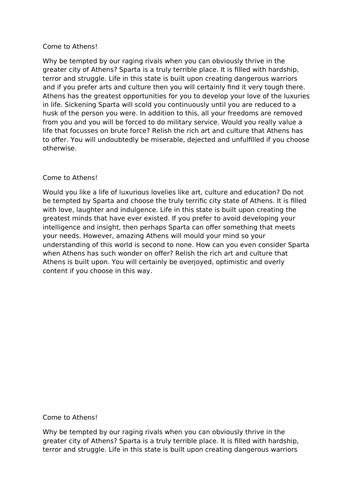 A lesson that has been heavily adapted from TES - exploring the speech of Greta Thurnberg in preparation for end of unit assessment.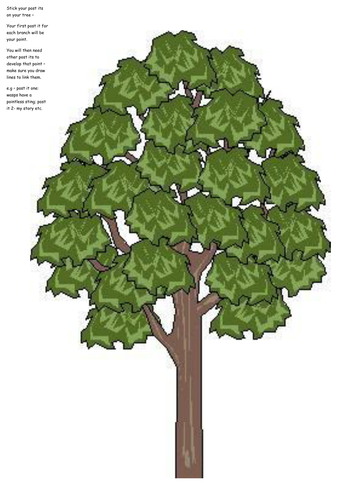 getting students to practice AFOREST with room 101.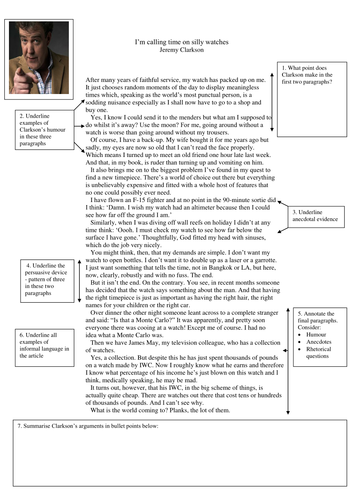 A lesson looking at how to use DAFORREST in a speech. Using method: explore, model, try, apply.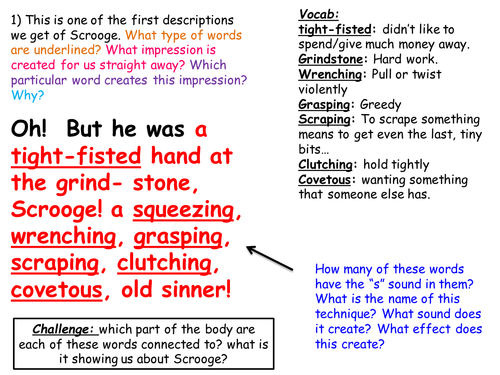 I started off by showing the group the Jim Carrey 2009 version of the film, and getting them to write notes about the plot. This lesson, I put them into groups and they had to analyse the presentation of Scrooge, and then write about it.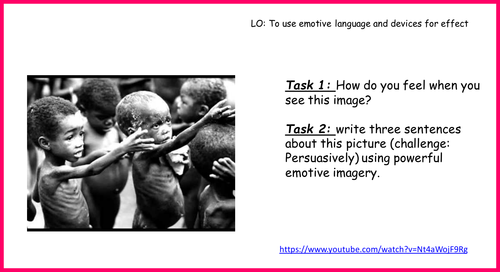 Here are a series of lessons and resources for the year 7 unit.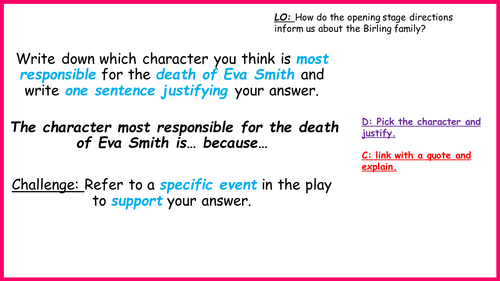 exploring the opening stage directions - very weak class.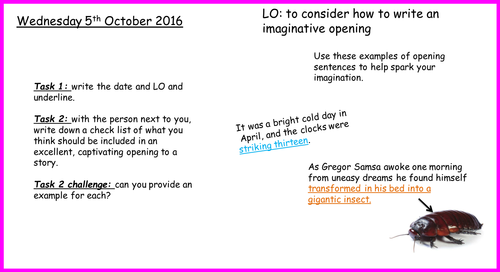 A lesson following the explore - model - try - apply method. Effective openings - exploring different ways to open a story, and then having a go. Followed by 20 mins of focused writing of their own opening. differentiation included.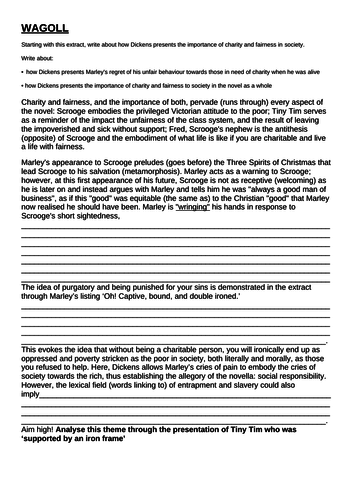 Lesson aimed at top set year 10 Exploring the presentation of Jacob Marley. Extract with colour coded questions to enable indepenent analysis.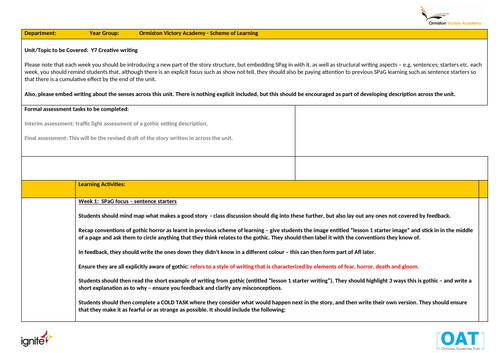 This is the outline of a very detailed scheme of work for year 7 - creative writing. Each week has a specific focus, eg. character. Each week also asks you to rag rate the student - I have uploaded an example of that - each week you can just adapt that to the skills you want to assess depending on the group you teach.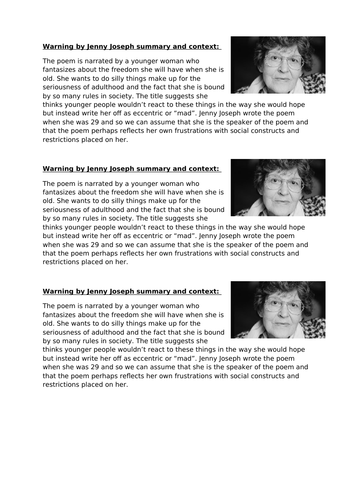 A lesson exploring and analysing Warning by Jenny Joseph - also includes is the comparison lesson to Mirror. Included: Lesson and model answers.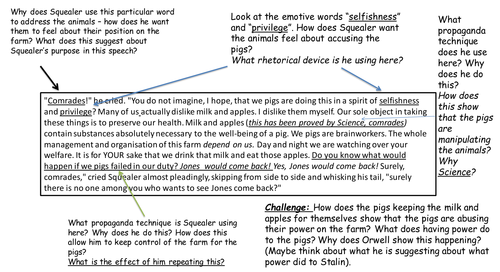 Lesson 9 of a scheme of learning about Animal Farm for new AQA. Low ability year 9. In this lesson, students used a scaffolded and differentiated sheet to analyse Squealer's speech, and they then completed a 20 minute writing assessment answering the question: How does Squealer uses propaganda in chapter 3 and how is this similar to Russian propaganda? Peer assessment at the end. This was an observed lesson graded outstanding. A lesson exploring the relevance of the idea of the ghost to the novella, and then analysing the presentation of Marley's ghost.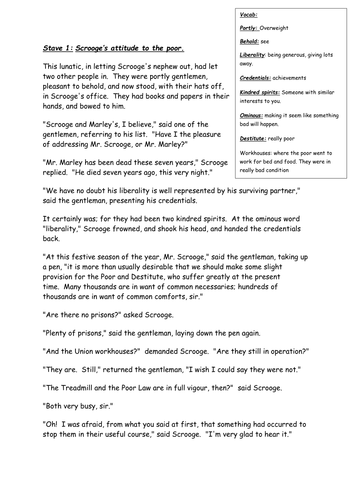 A lesson exploring the context of the poor in Victorian England, and how Scrooge represents this. starts with differentiated cloze taken from tes and adapted.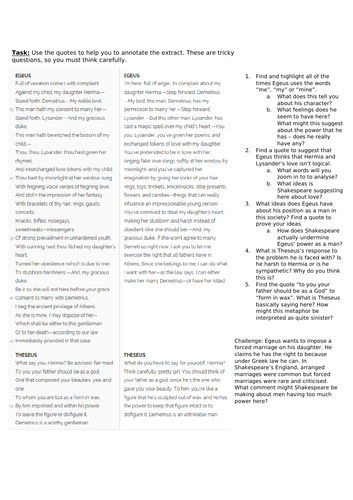 The third lesson in a year 8 scheme (adaptable for other years) which explores the initial interaction between Egeus and Theseus. Continues with looking at ideas to do with the patriarchy and gender.