4Uploads
269Views
27Downloads
Geography (KS3) - Human causes of Climate Change; with a focus on eating meat and the release of methane. Recap quiz, Carousel activity and group work, oracy and reading and letter writing with success criteria and sentence starters.
Geography - KS3 - How are humans causing climate change? A focus on deforestation, agriculture and burning fossil fuels. Emotive images and video clips with questioning, information sheets and oracy focusing on a devils advocate scenario.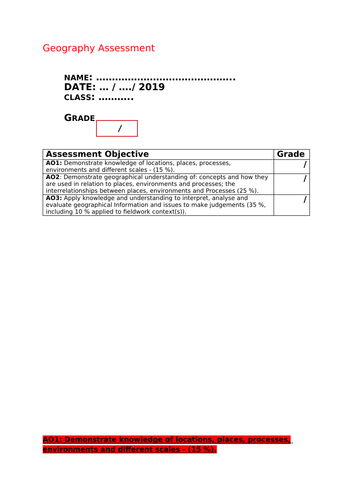 Detailed/ Challenging assessment questions. Focusing on the following topics: Maths/ skill/ graph work Rivers - Bradshaw model Food as a resource Water as a resource UK energy mix Plate margins Meanders Fieldwork risk assessment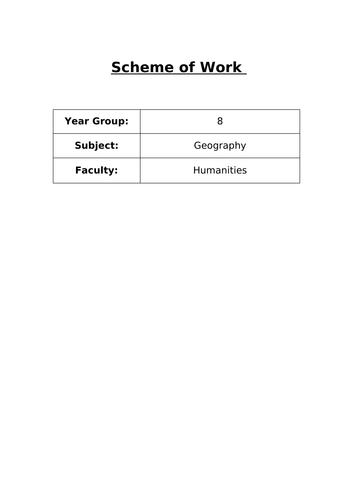 X10 lessons focusing on both human and physical elements of Brazil. Includes lesson title, outcomes, keywords, expert learner task and differentation. Unit covers rain forests and deforestation, megacities, favelas etc. Lessons on divided into 6 steps which allows for success and progress.