32Uploads
3k+Views
279Downloads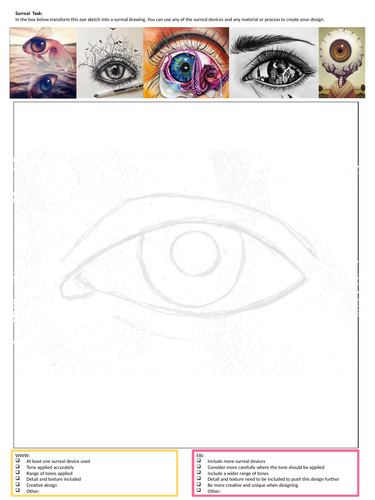 Surreal Eye cover work with a light template outline of an eye to support the lower ability students.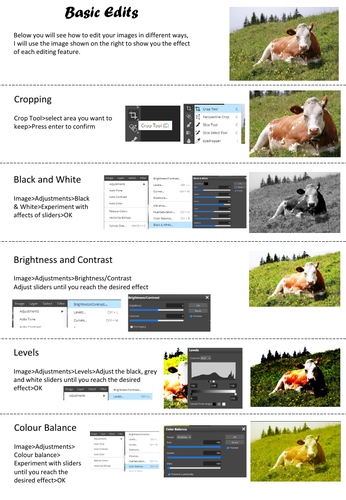 Basic techniques in editing a photograph are clearly shown. How to use each tool is shown alongside the effect of their use. All in one handy help sheet!

This resources guides students through taking a photographic compositions in response to Sarah Graham, gridding up their chosen image and finally adding paint to create their final piece. There are step by step images, useful information, tips and success criteria that really help students understand how to best respond to the artist.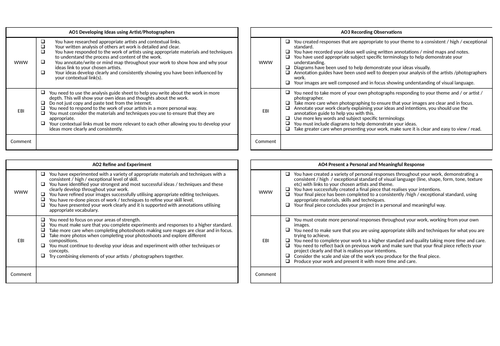 This document easily allows teachers to provide feedback in the style of WWW and EBI for each assessment objective through highlighting the provided statements.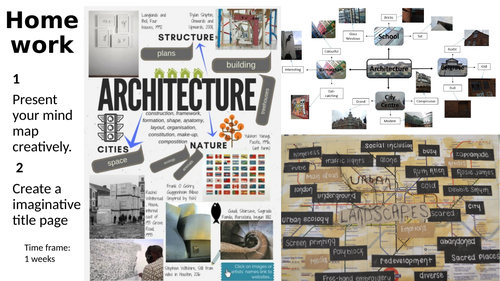 This resource introduces students to the artists style and explores; pen washes, watercolour techniques and mark making skills. There are also 3 homeworks, an image resource sheet, an image of an example outcome together with a self assessment sheet.

This bundle contains lessons that cover 5 different artists, 4 different mediums, 5 different techniques within the Architecture theme. The project includes enough content for a whole term and includes a range of homeworks, student and teacher examples and links to videos and time lapses to support the delivery of each lesson. This project was designed for several 2 hour lessons but are easily adaptable to shorter periods.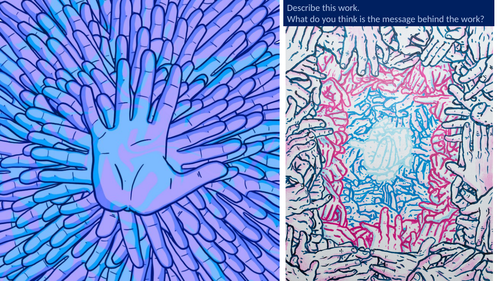 This is a one off lesson designed for a project where students produce responses to artists. This lesson introduces the deaf Australian artist Gonketa and students use drawings of signs to produce a response.

This lesson covers what is an illustrator, provides some history about the artist, explains how to respond to the artist and shows past students examples.

This is a worksheet that explains clearly what the key features of the movement are, enables students to produce a piece of work in the same style and assess their work against success criteria.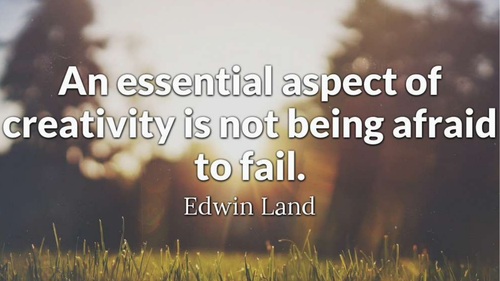 This is the lesson used to introduce the Architecture project and contains a line drawing lesson designed for two 2 hours lessons, it also includes a homework task and timings for each task that can be easily adapted for shorter lessons.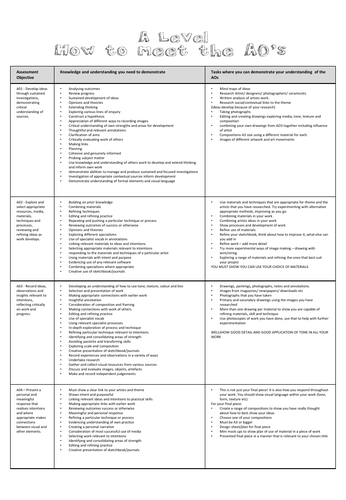 This sheet breaks down each assessment objective and explains to students in accessible language what tasks they can do that will gain them marks in each AO. Note this worksheet is different to the GCSE version as it has higher levelled tasks due to it being a higher level qualification.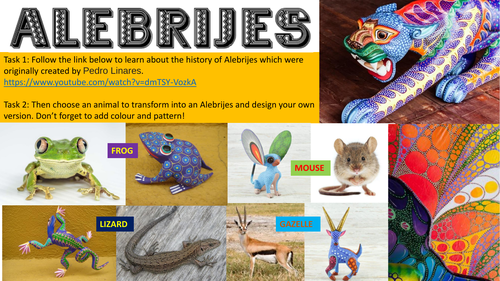 Fun and unusual task that students will enjoy!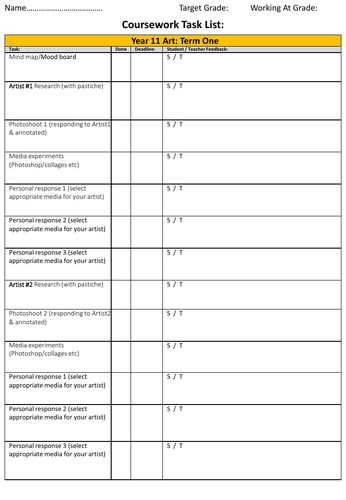 This document shows students: What tasks they need to complete for their coursework/exam. What the assessment objectives are and what they mean in pupil speak How to meet each assessment objective Helpsheets for how to analyse images, how to present and annotate contact sheets, how to present an artist research page and more!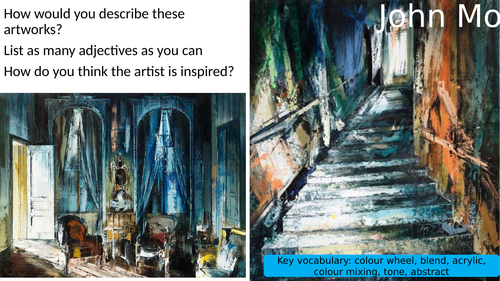 Lesson slides include, introduction to artists style, an opportunity to experiment with acrylic and impasto techniques, produce an artist response, YouTube links to time lapses that use glue spreaders and lollipop sticks instead of palette knives (cost effective alternatives). There is also a printable starter task sheet.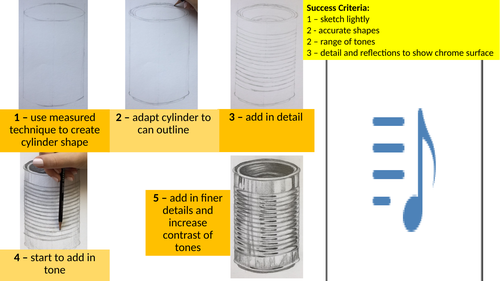 This slide breaks down how to create a successful drawing of a tin can. There is also a timelapse video of my drawing of a can. This lesson shows students how to adapt a basic shape and transform it into a complex one and apply tone to create a 3D effect.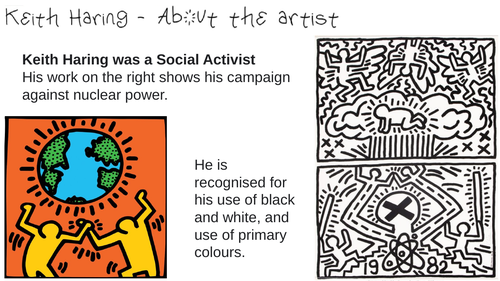 Creating a design to print that links to social activism in the style of and in response Keith Haring's work.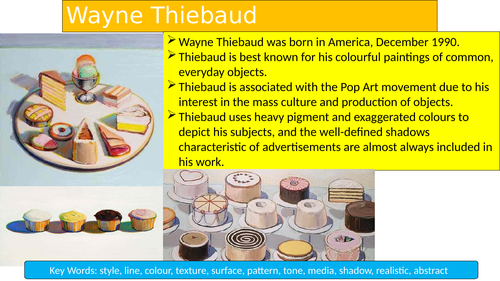 This is a one off lesson part of a larger scheme of work relating to food as inspiration for making art.

This is a lesson on Screen Printing. It shows you how to create a multi layered stencil on Photoshop and explains the process of Screen Printing

Collation of resources and some additional lessons I have designed, organised into a terms worth of lessons.

This video shows you how to create a poly print and how to develop it into a reductive print, with clear explanations for each step.