26Uploads
1k+Views
104Downloads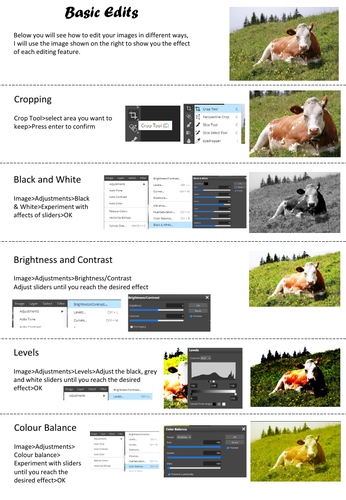 Basic techniques in editing a photograph are clearly shown. How to use each tool is shown alongside the effect of their use. All in one handy help sheet!

This resources guides students through taking a photographic compositions in response to Sarah Graham, gridding up their chosen image and finally adding paint to create their final piece. There are step by step images, useful information, tips and success criteria that really help students understand how to best respond to the artist.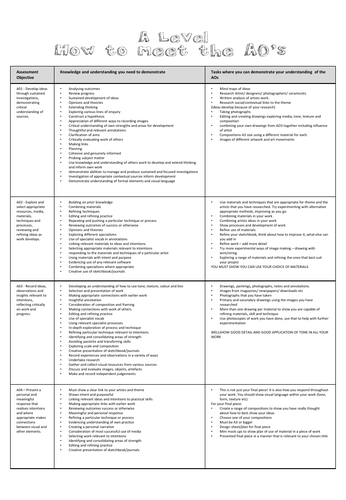 This sheet breaks down each assessment objective and explains to students in accessible language what tasks they can do that will gain them marks in each AO. Note this worksheet is different to the GCSE version as it has higher levelled tasks due to it being a higher level qualification.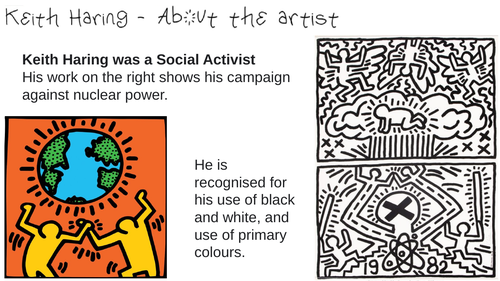 Creating a design to print that links to social activism in the style of and in response Keith Haring's work.

This bundle contains lessons that cover 5 different artists, 4 different mediums, 5 different techniques within the Architecture theme. The project includes enough content for a whole term and includes a range of homeworks, student and teacher examples and links to videos and time lapses to support the delivery of each lesson. This project was designed for several 2 hour lessons but are easily adaptable to shorter periods.

This is a worksheet that explains clearly what the key features of the movement are, enables students to produce a piece of work in the same style and assess their work against success criteria.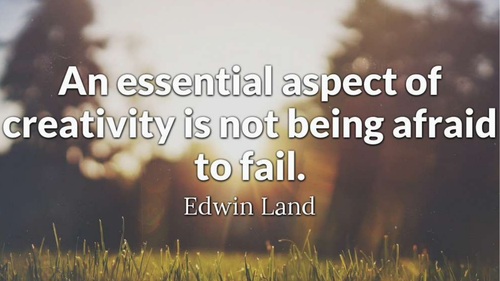 This is the lesson used to introduce the Architecture project and contains a line drawing lesson designed for two 2 hours lessons, it also includes a homework task and timings for each task that can be easily adapted for shorter lessons.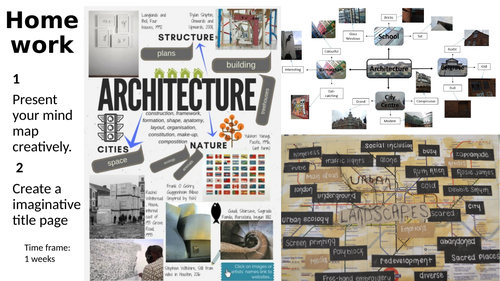 This resource introduces students to the artists style and explores; pen washes, watercolour techniques and mark making skills. There are also 3 homeworks, an image resource sheet, an image of an example outcome together with a self assessment sheet.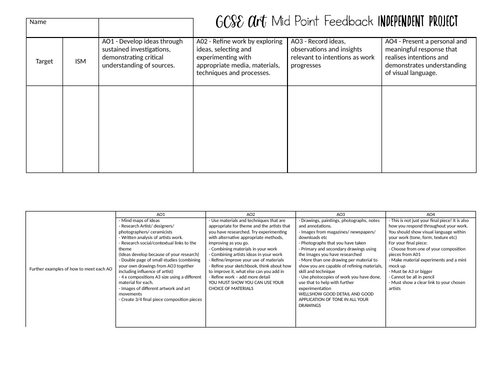 Breaks down each AO to show students how to meet each AO and allows space for you to give clear feedback on how to improve. There is also space for Target grades and working at grades. This sheet is clearly presented and is easy for students to navigate.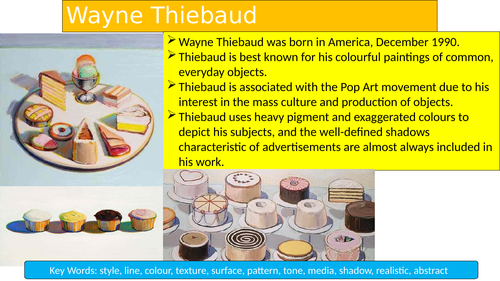 This is a one off lesson part of a larger scheme of work relating to food as inspiration for making art.

This bundle combines 2 similar helpsheets that show students tasks for each qualification that they could complete to gain marks in each assessment objective.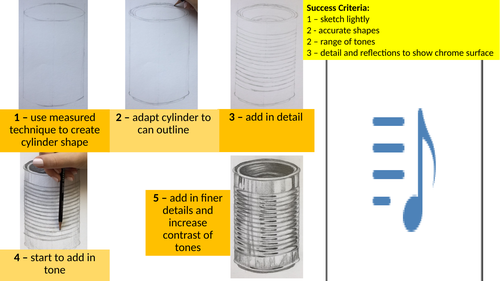 This slide breaks down how to create a successful drawing of a tin can. There is also a timelapse video of my drawing of a can. This lesson shows students how to adapt a basic shape and transform it into a complex one and apply tone to create a 3D effect.

This lesson covers what is an illustrator, provides some history about the artist, explains how to respond to the artist and shows past students examples.

This is a lesson on Screen Printing. It shows you how to create a multi layered stencil on Photoshop and explains the process of Screen Printing

This resource includes: An introduction to the artist Guidance on how to create a digital response with step by step photographs and instructions Support and challenge tasks

This package contains a worksheet that explains clearly what the key features of the movement are, enables students to produce a piece of work in the same style and assess their work against success criteria. It also includes all lesson slides needed to deliver the lesson.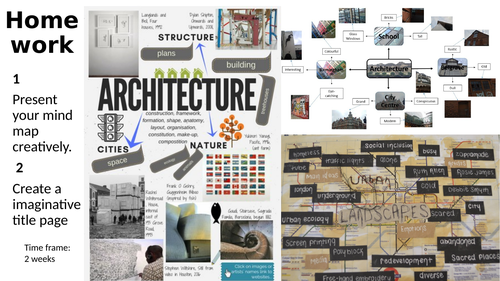 Monoprinting artist response lesson that provides opportunity to experiment, use collage and monoprint to create a response to the mixed media artist Lucy Jones. There is also a printing research homework included.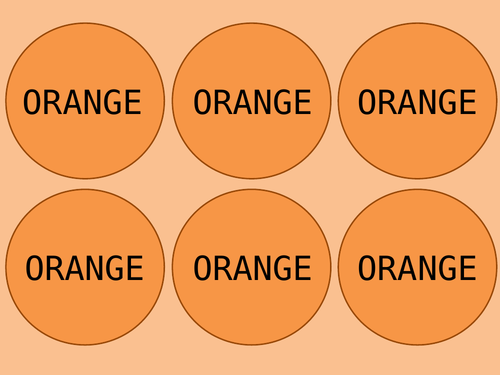 Colour circles matching game: This resource, if printed and laminated is a good way of practicing colour theory knowledge and retrieval while making learning interactive and engaging. You can ask students to find its complementary colour, harmonious colour or harmonious colour groups etc. Colour wheel sort activity: This is another resource to be laminated, cut out and reused. A fun, interactive starter activity to practice how to 'read' a colour wheel.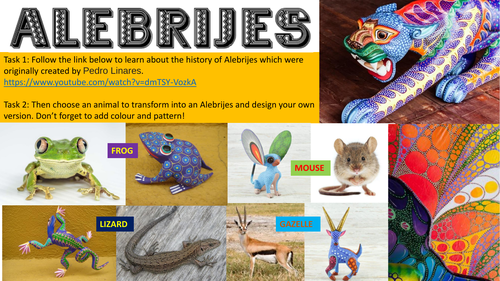 Fun and unusual task that students will enjoy!

This video shows you how to create a poly print and how to develop it into a reductive print, with clear explanations for each step.