11Uploads
516Views
12Downloads
For busy teachers

acivities for all children mindful approach to charity work singing and dancing activity teamwork activity

Various activities to educate children with Mindful activity Creating activity Singing activity Designing activity Teamwork

Assessment over the current year attainment over behaviours for learning good resource to use at parents meetings to focus the meeting Children have ownership over the information to create a discussion

Support to understand the process of the SEND stages. Broken down to help staff understand procedures. Useful to share with staff to understand the process.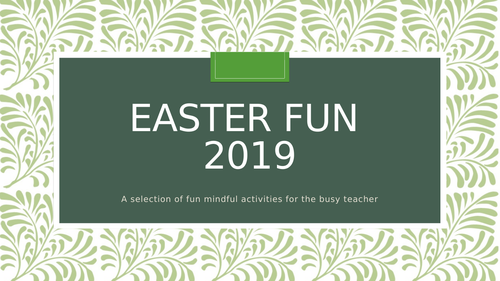 Easter activities with a meaningful message To help and support the fun of Easter but also to focus on well- being Activities include: Mindful Easter poses Nature walk activity Creative and craft ideas Charity and developing personal growth Includes 2 worksheets to support the powerpoint activities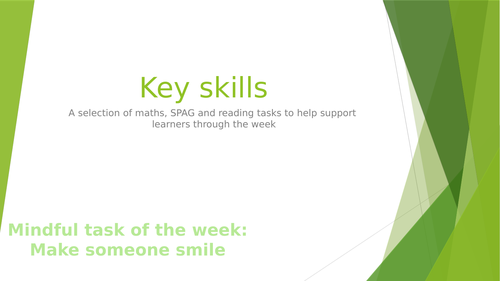 Maths/SPAG and reading skills task x 3 for 5 days! Inludes: Mindful activity to begin week, which will be followed up at the end of the week.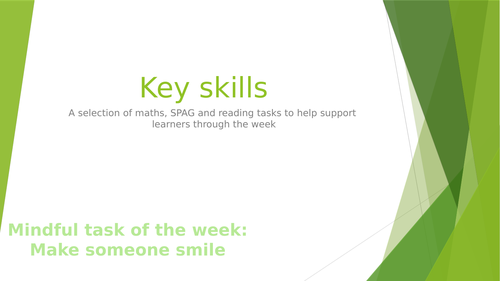 Tasks set around maths/SPAG/Reading work 3 separate tasks a day for 5 x week Which includes a mindful task to be introduced at the start of the week, and to be followed up on the Friday.

Powerpoint to help support and structure lesson, this was used in a lesson that was rated outstanding. Powerpoint- Success criteria Good example Question prompts- focus around developing deeper understanding and discussion Question sheet hand out