8Uploads
4k+Views
908Downloads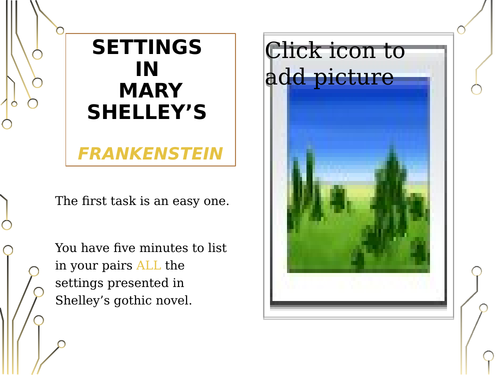 The resource explores the connections between settings in the novel and how they contribute to the gothic atmosphere.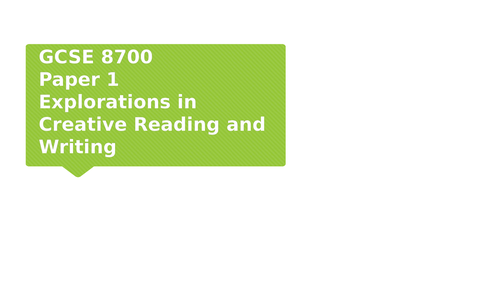 This is a word document with accompanying power point. The word document has an extract from chapter five of the novel and five exam style questions. The slides include a breakdown of the Point Evidence Terminology Analysis structure and some advice for how to plan question 5.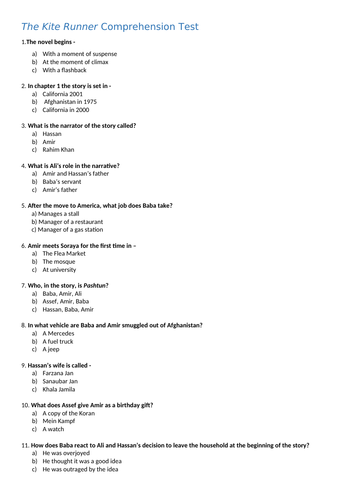 This is a comprehension test based on the novel. It consists of 20 questions.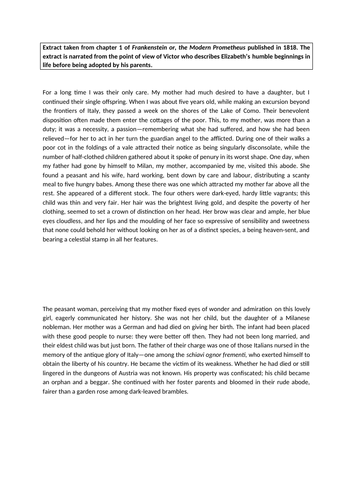 The resource gives some guidance on how to organise ideas when faced with an unseen extract. The extract used is from Frankenstein; or The Modern Prometheus by Mary Shelley. The accompanying word document is an annotated version of the extract.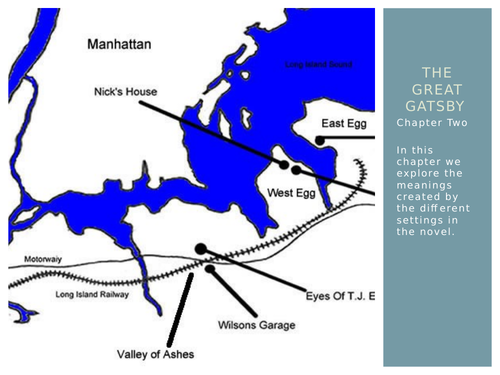 This is a close reading exercise which directs learners to how settings and characters are shaped by the narrative voice and view point. The last few slides encourage students to complete some writing based on their understanding. This is a whole class lesson with the opportunity for some independent or group work that can be shared with the class.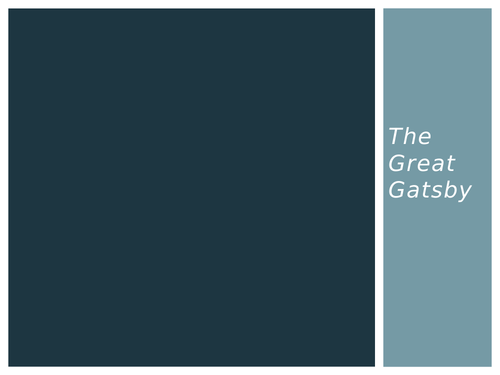 The power point works best if learners have had time to read through the first chapter of the novella. The slides help model how to carry out close readings of prose and pays special attention to the narrative voice, exploring ideas about reliability in first person and intra-fictional narration. This is useful for work on authorial methods or aspects of narratives.
The powerpoint explores the significance to the different settings in the novel. It selects passages from the novel and presents learners with some supportive questions to guide their own close analysis. The settings range from the domestic to the natural settings. The slideshow includes two section B exam style questions. Learners are encouraged to choose one. Finally, the last three slides encourage learners to think about section C style questions and draws attention to an extract from The Kite Runner and an extract from a William Blake poem.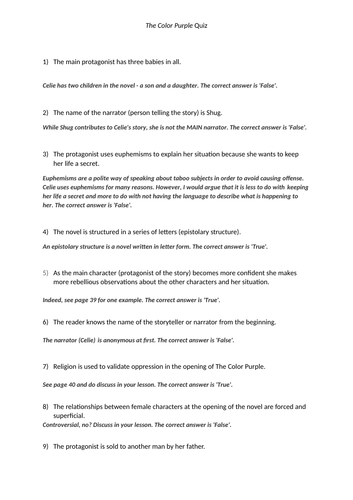 This quiz covers the first 50 pages of the novel. The second document is the answers to the quiz.