9Uploads
4k+Views
2k+Downloads
Twitter - @PeaseMiss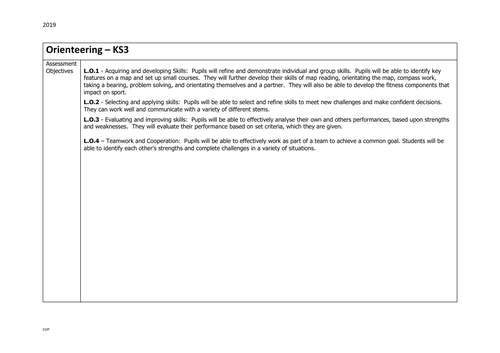 6 week Orienteering Scheme of work that looks at teamwork, communication and problem solving alongside beginning to orientate a map and follow a course. Map not provided.

Flash cards with dance choreography on them. Two sheets per flash card. If you print back to back or if you back the descriptors onto the choreography the students can use them to show when they have seen the choreography. it really helps the students and allows for differentiation for those students who need help remembering the descriptor.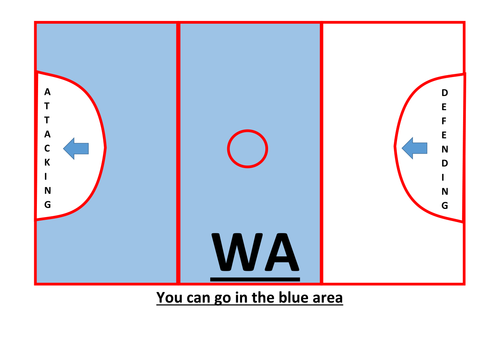 This has all the positions of the netball court and highlights the areas the players can and can't go in.. This is always a problem with students who have never played before and I found this really helpful with some of the netball classes.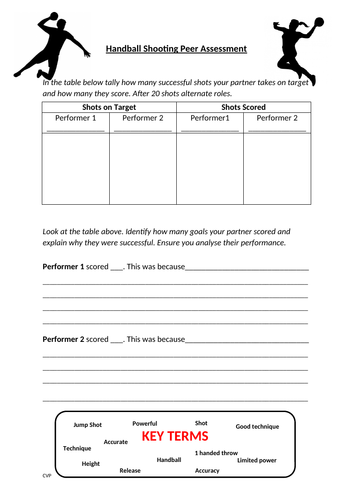 A Sheet where peers can assess one another whilst doing a shooting lesson in handball. They will need to ensure they analyse play to to get an effective use of this sheet.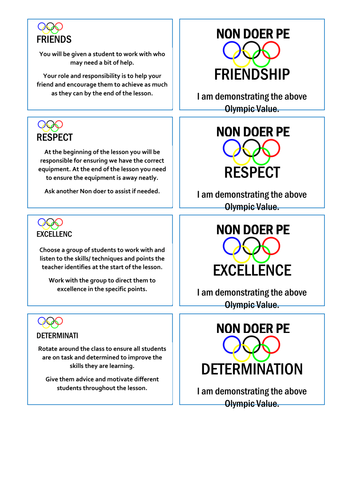 Non doers tasks to complete during the lesson. Each task is based on the Olympic values.

Swimming scheme of work suitable for developing basic stroke technique. Swimming level 4 in schools.

Beginner swimming scheme of work suitable for developing water confidence and basic swimming level 1 in schools.