32Uploads
2k+Views
387Downloads

x5 Christmas design activities that all come with their own design specification and inspiration. Design your own: Christmas jumper Christmas Onesie Christmas Tree Decoration Christmas wrapping paper Christmas T-shirt Easy to print off and enlarge to A3

An introduction to Fashion Illustration, ideally suited to KS3. This resource can be used in one lesson or spread over two depending on the time you want to dedicate to it. Included in the powerpoint : An activity to turn an existing garment in to a fashion illustration A concept generation activity to create a new garment based on a set of design criteria.

A power point suitable for both KS3 and KS4 looking at a range of Design Movements ARTS AND CRAFT ART NOUVEAU ART DECO DE STIJL (modernism) BAUHAUS (modernism) SURREALISM POSTMODERNISM MEMPHIS The Power point also includes x2 re:design activities A Perfume Bottle A Tote Bag And a homework task to create x 2 Design movements inspired Mood Board of the students choice.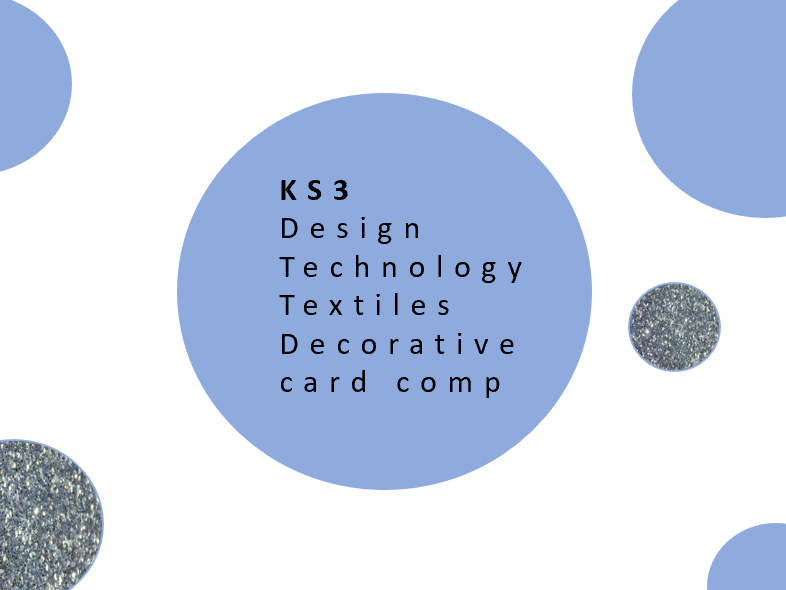 A fun and exciting Textiles extra curricular activity - made in to a school wide competition. Get your KS3 Design Technology and Textiles students to engage in this creative and inspiring competition. A great way to promote DT and Textiles within the school environment.