44Uploads
5k+Views
1k+Downloads

A 12 slide Power Point giving a range of hints and tip for revising for A level Fashion & Textiles. This power point allows students to pick and mix revision techniques that work for them Certain topics will suit particular revision techniques and there are suggested ones in the boxes at the bottom of the slides. The power point is fully editable so you can adapt it to suit your needs. Included are a couple of helpful videos that have been embedded in to the power point.

A 33 slide Powerpoint covering all of unit 1.1 Materials and their applications from the AQA Fashion and Textiles Specification . The Powerpoint can be edited. Included are the unit work sheets for students to fill in and also a fabric testing information sheet. Areas covered: What effects fabric choice Fibre classification Introduction to Smart and Modern fabrics Testing materials with a fabric testing activity to complete.

A perfect assessment set of questions to be used with Y12 A Level Fashion & Textiles students mid spring term. A one hour assessment perfect to fit into a lesson. A selection of exam style questions edited and adapted by myself to suit the new AQA A Level Fashion & Textiles course. Questions covered include: Fibre Properties Fabric testing Smart materials Blended fibres Finishes Product Analysis Includes some maths based questions.

A helpful resource to help your GCSE and A-Level students plan their time when revising. Each day is split in to 3 sessions, Morning, Afternoon & Evening with 4 x 45min revision slots. Each day should consist of x2 sessions with one session off e.g Morning & afternoon sessions with the evening off for r&r activities. An excellent frame work, which i have shared with all my KS4 &5 classes as well as with my tutees. This is the frame work that i used when revision for my own GCSE & A Level exams.

x5 Christmas design activities that all come with their own design specification and inspiration. Design your own: Christmas jumper Christmas Onesie Christmas Tree Decoration Christmas wrapping paper Christmas T-shirt Easy to print off and enlarge to A3

A power point suitable for both KS3 and KS4 looking at a range of Design Movements ARTS AND CRAFT ART NOUVEAU ART DECO DE STIJL (modernism) BAUHAUS (modernism) SURREALISM POSTMODERNISM MEMPHIS The Power point also includes x2 re:design activities A Perfume Bottle A Tote Bag And a homework task to create x 2 Design movements inspired Mood Board of the students choice.

A great introduction to E-Textiles - Design and make a night light. The SoW gives you a lesson by lesson frame work , an accompanying Powerpoint with detailed instructions of how to sew an e-circuit and also workbook for pupil use. Approx 5 lessons long - lesson length 1 hr. SoW and other resources can be adapted to suit your students if required

11 fibre property cards to be used with A level Fashion & Textiles students, Covering the 8 main fibre properties Absorbency Strength Elasticity Flamability Thermal qualities Lustre Handle Wash Care Included: A bonus card which explains what each of these properties mean. Fibres included: Cotton Linen Wool Silk Viscose Acetate Lyocell (Tencel) Polyamide (Nylon) Polyester Acrylic Elastomeric (Lycra) These cards go along side a theory Powerpoint with activites to teach fibres and their properties but make excellent revision cards.

A design annotation frame to help students fully communicate their design ideas. Print to A3 in size and laminate for use - the student lay their A4 sketching page inside the annotation frame to aid them.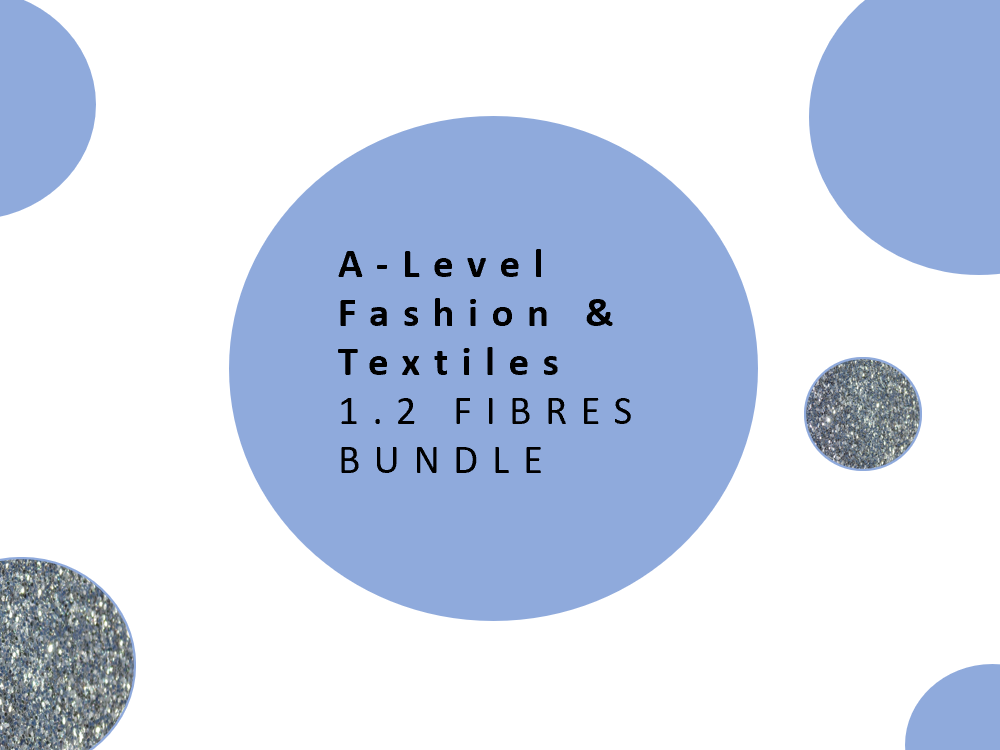 This bundle (saving you approx 30%) includes of all the resources for teaching the 'Fibres' topics in: 1.2 Performance Characteristics of materials for the A Level Fashion and Textiles AQA Specification. x3 PPT's and x3 Sets of worksheets to support the teaching of fibres. Included in this bundle is all the fibre properties cards that are used in the main body of the work that can be printed off to given to the students for revision. All resources are sold separately.

Unit 1.1 - New and Emerging Technology PPT's and worksheets for the Edexcel Design Technology GCSE x2 PPT's x2 Worksheets covering the whole of 1.1 - New and Emerging technology. Each powerpoint has been carefully animated. Both PPT's and worksheets are fully editable.

A Question a Day x 8 weeks worth of revision questions for the AQA A level Fashion & Textiles Course. The files are editable so you can change the dates to suit your requirements. Additional resources are added on to each weekly bank of questions e.g fibre classification tables. Examples of topics covered: Fibre properties Inorganic fibres Yarn production Product analysis Prototype testing Fabric construction

A 4 page knowledge organiser for Woven fabrics - colour coded to help with revision and memory recall. Complete with a woven fabric revision mat.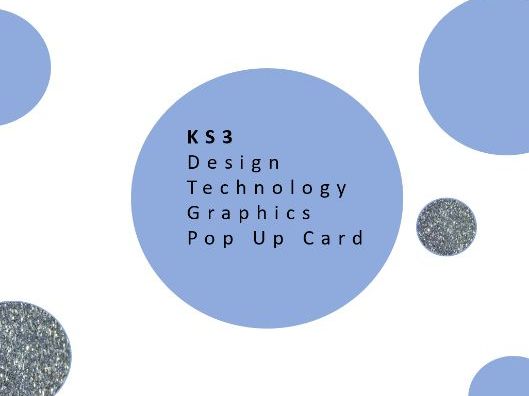 A short, creative and fun project to create a pop up card to send via the post. This project will last around 2-3 lessons but can be adapted to make it longer if you wish

A 14 page booklet looking at a wide range of design communication: Some examples of what is included: 2D Freehand 3D Isometric One Point Exploding diagrams Working drawings Annotation ( including an annotation frame) Assembly drawings A fully editable PPT that you can add too if you wish.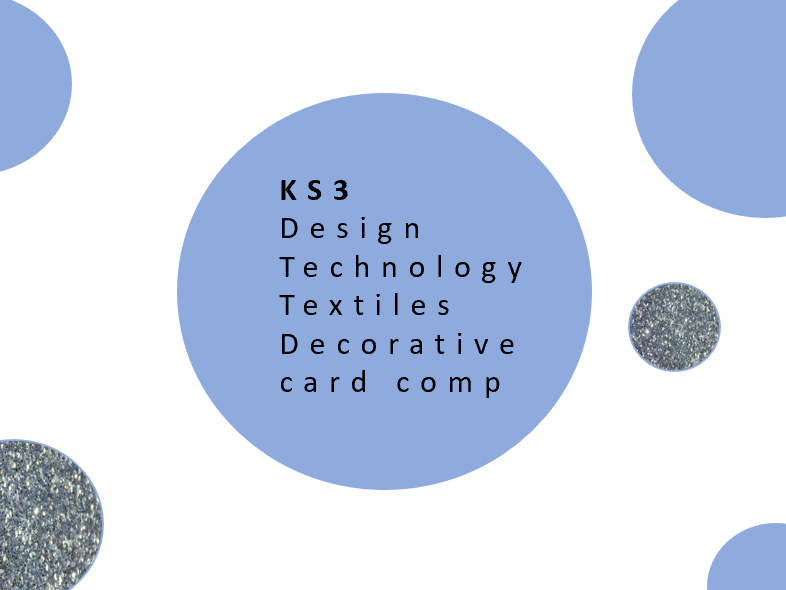 A fun and exciting Textiles extra curricular activity - made in to a school wide competition. Get your KS3 Design Technology and Textiles students to engage in this creative and inspiring competition. A great way to promote DT and Textiles within the school environment.

The Power Point is based on an exam questions about Iconic Designs: It includes the question, what to include and a list of iconic designs It also provides information on what a Look Book is and how students can create their own. The main task is that students will create a 'Look Book' of a range of iconic designs - examples are included.

A PPT introducing students to a range of key Designers - perfect for KS3 ( Year9) and KS4 Design Technology. They include: Harry Beck Coco Chanel Marcel Breuer Sir Alec Issigonis Mary Quant Ettore Sottsass William Morris Philippe Starck Alexander McQueen Louis Comfort Tiffany Raymond Templier Charles Rennie Mackintosh Vivienne Westwood Aldo Rossi Includes x2 activites Students are to produce x2 designers case studies Students are to design a produced in the style of 2 chosen Designers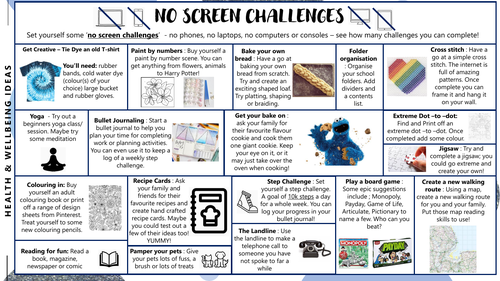 A selection of no screen challenges that you can share with your tutee's. 18 different challenges for them to get involved with. Great for an weekend 'mini' project.