32Uploads
2k+Views
387Downloads

An engaging 20 lesson SoW to prepare A level Fashion & Textiles students for the NEA. The project will allow students to undertake a range of research activities, adapt a pattern from a basic block and complete a detailed evaluation. Included is the lesson by lesson SoW and guidance sheets for all the pages required for the lessons.

An effective self assessment exam review sheet to be used with Y12 or Y13 for the A Level Fashion & Textiles course. Use this exam review sheet with your A Level students after Y12 end of year exams and after Y13 mock exams. This review sheet works well sat at the front of the students theory folder to ensure they refer back to their targets. This resource can be easily adapted to suit any mid-term assessments throughout the 2 year course.

A perfect assessment set of questions to be used with Y12 A Level Fashion & Textiles students mid spring term. A one hour assessment perfect to fit into a lesson. A selection of exam style questions edited and adapted by myself to suit the new AQA A Level Fashion & Textiles course. Questions covered include: Fibre Properties Fabric testing Smart materials Blended fibres Finishes Product Analysis Includes some maths based questions.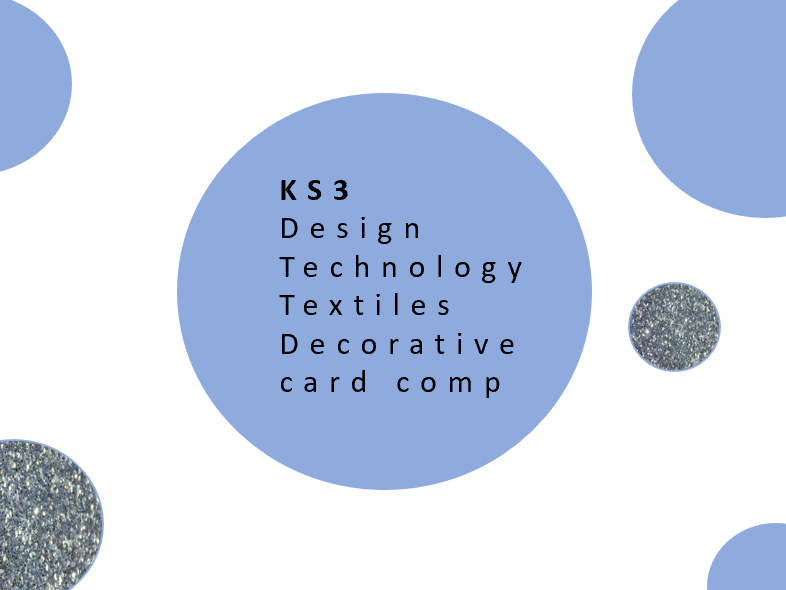 A fun and exciting Textiles extra curricular activity - made in to a school wide competition. Get your KS3 Design Technology and Textiles students to engage in this creative and inspiring competition. A great way to promote DT and Textiles within the school environment.

A Question a Day x 8 weeks worth of revision questions for the AQA A level Fashion & Textiles Course. The files are editable so you can change the dates to suit your requirements. Additional resources are added on to each weekly bank of questions e.g fibre classification tables. Examples of topics covered: Fibre properties Inorganic fibres Yarn production Product analysis Prototype testing Fabric construction

A helpful resource to help your GCSE and A-Level students plan their time when revising. Each day is split in to 3 sessions, Morning, Afternoon & Evening with 4 x 45min revision slots. Each day should consist of x2 sessions with one session off e.g Morning & afternoon sessions with the evening off for r&r activities. An excellent frame work, which i have shared with all my KS4 &5 classes as well as with my tutees. This is the frame work that i used when revision for my own GCSE & A Level exams.

A one lesson activity to introduce one point perspective drawing. Include a PPT ( with videos) and a worksheet. One point perspective activity is creating the students name using the one point perspective method. PPT can be adapted to suit your needs.

x5 Christmas design activities that all come with their own design specification and inspiration. Design your own: Christmas jumper Christmas Onesie Christmas Tree Decoration Christmas wrapping paper Christmas T-shirt Easy to print off and enlarge to A3

A fun and engaging small unit of work that can be taught alongside an existing project to get the students think about design generation using moodboards as inspiration. This small unit of work goes through what a mood board is, how you can create a moodboard and what they are used for. You are able to add in an additional slide for your students to create their own moodboards before carrying on the the design generation part of the lesson. Students are encourage to choose a product and a target market and use the moodboard provided to produce an A4 sheet of concept ideas and also choose one to present as a final design.

A 4 page knowledge organiser for Woven fabrics - colour coded to help with revision and memory recall. Complete with a woven fabric revision mat.

An introduction to Fashion Illustration, ideally suited to KS3. This resource can be used in one lesson or spread over two depending on the time you want to dedicate to it. Included in the powerpoint : An activity to turn an existing garment in to a fashion illustration A concept generation activity to create a new garment based on a set of design criteria.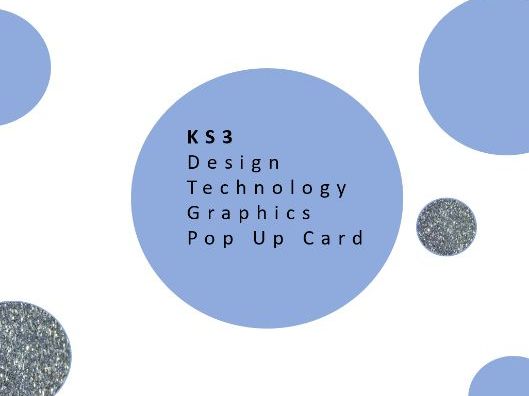 A short, creative and fun project to create a pop up card to send via the post. This project will last around 2-3 lessons but can be adapted to make it longer if you wish

This small unit of work looks at product analysis/existing products followed by a design activity. x2 power points are included where students are able to edit the document and submit work back to you. This unit of work can last up to 3 lesson ( 1 hour each) t. Assessment levels are included in each power points based on 1-9.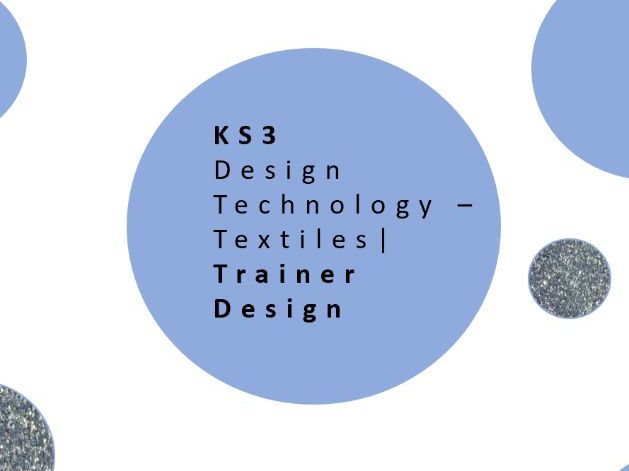 A fun and engaging 2/3 lesson unit of work looking at how trainers are made, with research and a designing activity x2 Videos to watch ( link included at the bottom of each slide) Fabric Fact Sheet research moodboard/inspiration board Trainer design activity Students can work on the provided PPT's to submit their work

The Power Point is based on an exam questions about Iconic Designs: It includes the question, what to include and a list of iconic designs It also provides information on what a Look Book is and how students can create their own. The main task is that students will create a 'Look Book' of a range of iconic designs - examples are included.

The ASOS Skirt SoW allows your KS3 Year 9 students a fun introduction to simple skirt pattern drafting alongside learning key research skills. The SoW gives you a lesson by lesson frame work of how to deliver this particular project. Also Included are detailed guidance sheets for all lessons, including worksheets on how to draft and adapt skirt patterns, complete all folder pages as well as construction samples e.g seams, fastenings and waistbands The guidance sheets can be easily adapted to suit your students. An 18 lesson SoW ( each lesson is 1 hour in lenght )

A fun and engaging unit of work where students will design and make a cool bag suitable for carrying around packed lunches. The project uses a range of fabrics, including thermofoil. The project also has a CAD element where the students can design their own sublimation print. The SoW gives you a lesson by lesson frame work along with an accompany student work book that can be completed on power point or printed. Also included is a homework work book, that also can be completed on power point or printed as a booklet. The SoW is 10 lessons long, but you are able to extend elements of the project to make a longer SoW - lesson length approx 1 hr. The SoW and other resources can be adapted to suit your students if required

A 6 week unit of work to prepare Y11 students who wish to study A level Fashion & Textiles Set out as x2 lessons per week. A 26 slide Power Point presentation with a range of researching ( Designers/fashion history/sustainability) and design activities ( mixed media fashion illustration/Capsule collect design) included. An exciting and engaging unit of work. Feedback from Y11 students say; "Really enjoyable. It's making me excited for next year, especially as its pure textiles!"

A great introduction to E-Textiles - Design and make a night light. The SoW gives you a lesson by lesson frame work , an accompanying Powerpoint with detailed instructions of how to sew an e-circuit and also workbook for pupil use. Approx 5 lessons long - lesson length 1 hr. SoW and other resources can be adapted to suit your students if required

A one off lesson to building rending skills for Fashion and Textiles. Suitable for KS3/4 and A level A video tutorial shows you how to render x 4 fabrics Herringbone Gingham Plaid Tweed It is best to pause the video after each fabric rendering tutorial so students can carry it out. With follow on activities to help build the skills. The 2nd and 3rd slide of the presentation are printable worksheets for the students to use. Students will need access to marker pens and coloured pencils.