32Uploads
2k+Views
392Downloads
Design, engineering and technology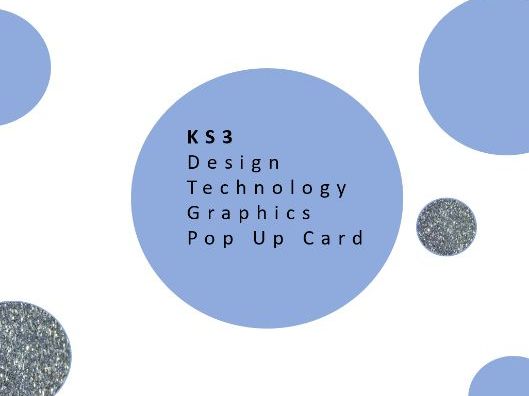 A short, creative and fun project to create a pop up card to send via the post. This project will last around 2-3 lessons but can be adapted to make it longer if you wish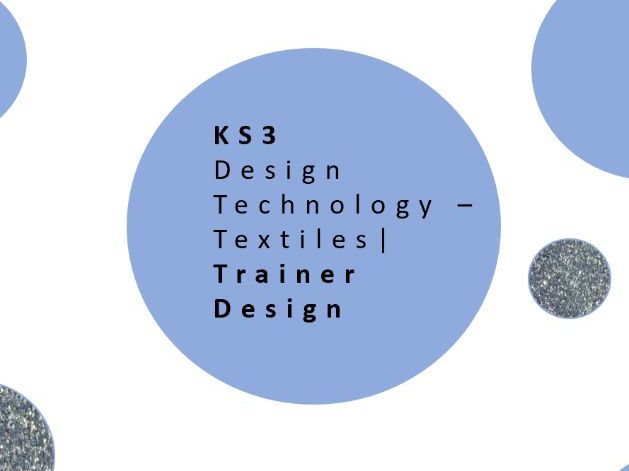 A fun and engaging 2/3 lesson unit of work looking at how trainers are made, with research and a designing activity x2 Videos to watch ( link included at the bottom of each slide) Fabric Fact Sheet research moodboard/inspiration board Trainer design activity Students can work on the provided PPT's to submit their work

A one off lesson to building rending skills for Fashion and Textiles. Suitable for KS3/4 and A level A video tutorial shows you how to render x 4 fabrics Herringbone Gingham Plaid Tweed It is best to pause the video after each fabric rendering tutorial so students can carry it out. With follow on activities to help build the skills. The 2nd and 3rd slide of the presentation are printable worksheets for the students to use. Students will need access to marker pens and coloured pencils.

x5 Christmas design activities that all come with their own design specification and inspiration. Design your own: Christmas jumper Christmas Onesie Christmas Tree Decoration Christmas wrapping paper Christmas T-shirt Easy to print off and enlarge to A3

A fun and engaging small unit of work that can be taught alongside an existing project to get the students think about design generation using moodboards as inspiration. This small unit of work goes through what a mood board is, how you can create a moodboard and what they are used for. You are able to add in an additional slide for your students to create their own moodboards before carrying on the the design generation part of the lesson. Students are encourage to choose a product and a target market and use the moodboard provided to produce an A4 sheet of concept ideas and also choose one to present as a final design.

11 fibre property cards to be used with A level Fashion & Textiles students, Covering the 8 main fibre properties Absorbency Strength Elasticity Flamability Thermal qualities Lustre Handle Wash Care Included: A bonus card which explains what each of these properties mean. Fibres included: Cotton Linen Wool Silk Viscose Acetate Lyocell (Tencel) Polyamide (Nylon) Polyester Acrylic Elastomeric (Lycra) These cards go along side a theory Powerpoint with activites to teach fibres and their properties but make excellent revision cards.

An introduction to Fashion Illustration, ideally suited to KS3. This resource can be used in one lesson or spread over two depending on the time you want to dedicate to it. Included in the powerpoint : An activity to turn an existing garment in to a fashion illustration A concept generation activity to create a new garment based on a set of design criteria.

A power point suitable for both KS3 and KS4 looking at a range of Design Movements ARTS AND CRAFT ART NOUVEAU ART DECO DE STIJL (modernism) BAUHAUS (modernism) SURREALISM POSTMODERNISM MEMPHIS The Power point also includes x2 re:design activities A Perfume Bottle A Tote Bag And a homework task to create x 2 Design movements inspired Mood Board of the students choice.

A great introduction to E-Textiles - Design and make a night light. The SoW gives you a lesson by lesson frame work , an accompanying Powerpoint with detailed instructions of how to sew an e-circuit and also workbook for pupil use. Approx 5 lessons long - lesson length 1 hr. SoW and other resources can be adapted to suit your students if required

A perfect assessment set of questions to be used with Y12 A Level Fashion & Textiles students mid spring term. A one hour assessment perfect to fit into a lesson. A selection of exam style questions edited and adapted by myself to suit the new AQA A Level Fashion & Textiles course. Questions covered include: Fibre Properties Fabric testing Smart materials Blended fibres Finishes Product Analysis Includes some maths based questions.

A 4 page knowledge organiser for Woven fabrics - colour coded to help with revision and memory recall. Complete with a woven fabric revision mat.

A 33 slide Powerpoint covering all of unit 1.1 Materials and their applications from the AQA Fashion and Textiles Specification . The Powerpoint can be edited. Included are the unit work sheets for students to fill in and also a fabric testing information sheet. Areas covered: What effects fabric choice Fibre classification Introduction to Smart and Modern fabrics Testing materials with a fabric testing activity to complete.

A PPT introducing students to a range of key Designers - perfect for KS3 ( Year9) and KS4 Design Technology. They include: Harry Beck Coco Chanel Marcel Breuer Sir Alec Issigonis Mary Quant Ettore Sottsass William Morris Philippe Starck Alexander McQueen Louis Comfort Tiffany Raymond Templier Charles Rennie Mackintosh Vivienne Westwood Aldo Rossi Includes x2 activites Students are to produce x2 designers case studies Students are to design a produced in the style of 2 chosen Designers

A Question a Day x 8 weeks worth of revision questions for the AQA A level Fashion & Textiles Course. The files are editable so you can change the dates to suit your requirements. Additional resources are added on to each weekly bank of questions e.g fibre classification tables. Examples of topics covered: Fibre properties Inorganic fibres Yarn production Product analysis Prototype testing Fabric construction

A one lesson activity to introduce one point perspective drawing. Include a PPT ( with videos) and a worksheet. One point perspective activity is creating the students name using the one point perspective method. PPT can be adapted to suit your needs.

A fun and engaging unit of work where students will design and make a cool bag suitable for carrying around packed lunches. The project uses a range of fabrics, including thermofoil. The project also has a CAD element where the students can design their own sublimation print. The SoW gives you a lesson by lesson frame work along with an accompany student work book that can be completed on power point or printed. Also included is a homework work book, that also can be completed on power point or printed as a booklet. The SoW is 10 lessons long, but you are able to extend elements of the project to make a longer SoW - lesson length approx 1 hr. The SoW and other resources can be adapted to suit your students if required

An engaging 20 lesson SoW to prepare A level Fashion & Textiles students for the NEA. The project will allow students to undertake a range of research activities, adapt a pattern from a basic block and complete a detailed evaluation. Included is the lesson by lesson SoW and guidance sheets for all the pages required for the lessons.

A 17 slide Powerpoint covering Manufactured (Regenerated) fibres of unit 1.2 Performance Characteristics of materials from the AQA Fashion and Textiles Specification . The Powerpoint can be edited. Included are the unit work sheets for students to fill in : This includes a range of product analysis activities and an exam question ( and answers) based regenerated fibre production ( Melt Spinning) and properties of regenerated fibres. Fibres covered: Viscose Acetate Lyocell ( Tencel) Includes a research activity about Tencel. Information included : Fibre production & fibre properties. The PPT includes vidoes - all links are included at the bottom of the slides.

A design annotation frame to help students fully communicate their design ideas. Print to A3 in size and laminate for use - the student lay their A4 sketching page inside the annotation frame to aid them.