Dhillon31
Range of Geography and pastoral resources, 11-18 age range.
11Uploads
2k+Views
1k+Downloads
Range of Geography and pastoral resources, 11-18 age range. Harry Potter themed 4 and 6 figure grid referencing worksheet Answer sheet included Includes work on contours Great for teaching grid references for the first time Students love the Harry Potter theme Set of lessons around the Geography of Sport. Can be completed in any order as each lesson is a stand alone lesson. Ideal as filler lesson when there is a little spare time or as apart of a wider unit of work. Find students really engage with this topic and can really motivate stubborn groups who may not find the connection between sport and geography obvious. Lessons aim to incorporate as many real life examples students may be familiar with e.g. Wimbledon, 2019 ICC Cricket World Cup, Europa League football and Arsenal FC amongst others. Introduction to globalisation using the fashion industry supply chain as a case study. Originally used for Year 9 transition from KS3 TO KS4 but could be easily used with either age group. Used as 1 two hour lesson but easily split into two 1 hour lessons. Teacher PowerPoint with accompanying worksheet. 68 AQA GCSE Exam questions set out for students to identify command words, practice retrieval of command words and written techniques. Useful for practising exam questions and revising content without asking students to 'just' answer whole questions. Range of question types from 2 - 9 markers. Varied command words and AOs in questions selected. Single lesson exploring the different types of rainfall within the weather and climate topic. Fully PowerPoint and worksheet set included. Can be used as a stand alone lesson or as a part of a wider module of work. Introduction to coral reefs as an ecosystem with focus on the Great Barrier Reef. Designed for KS3 with approx 3 x 1 hour lessons worth of PowerPoints and worksheets. Lesson 1: Intro to reefs, Finding Nemo hook Lesson 2: Threats to coral reefs Lesson 3: Climate change and coral reefs Easy to follow, ready to use resources, ideal for non-specialists and experienced geographers alike. A step - by - step guide to using statistics in geography fieldwork. Clear, concise guide to using statistics in geography. Including; Null hypothesis Correlation Spearman's rank Chi squared Mann Whitney U tests All with worked examples.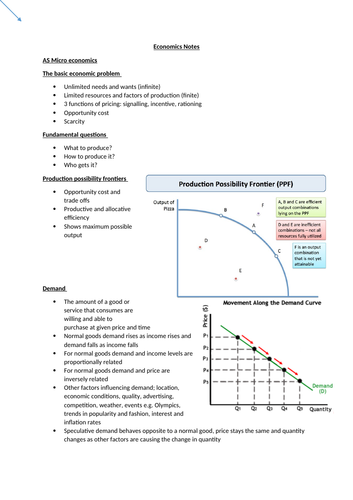 Full set of economics notes for A-Level 2 year course (AS & A level) Macro and Micro modules covered Designed for AQA spec but also relveant to other exam boards Includes diagrams clearly explained Case studies and real life examples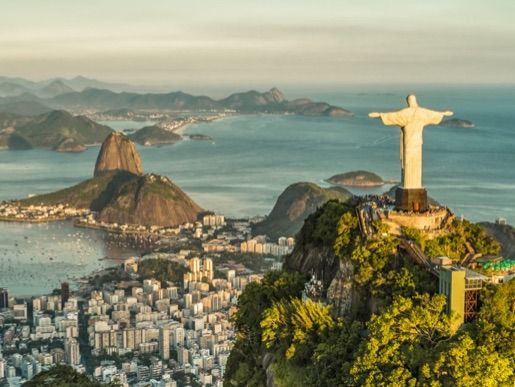 Brazil (2 lessons - Where is Brazil? & Exploring Favelas) 2 x 1 hour lessons Complete with PowerPoint and worksheets High quality, simple to follow lessons Great for reinforcing map skills and locational knowledge Exam technique top tips document Includes: Command words and definitions with advice Connectives menu How to break down wordy exam questions PEEL paragraph guide General exam tips - time management, eradicate silly mistakes Editable word document. Ready to print and use with students - student friendly format and language. Introduction to KS3 Population topic. 4 x 1 hour lessons. Lesson 1: Intro, defining key terms Lesson 2: Population density Lesson 3: Population pyramids Lesson 4: Living in the UK Complete with PowerPoints, all worksheets, resources and detailed lesson plans. Ideal for non-specialist teachers and experienced teachers alike. Can easily be used for GCSE/KS4 as revision or a fresh intro to the topic.