33Uploads
17k+Views
4k+Downloads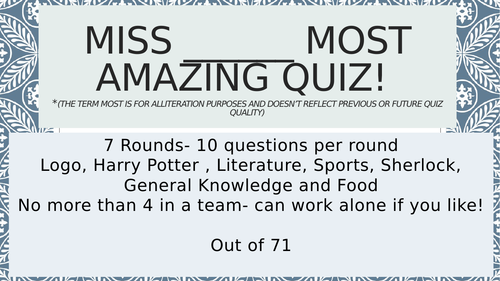 Literature based quiz 7 rounds logo Harry Potter Literature Sports Food General Knowledge Sherlock Holmes easy and quick way if you have finished a unit of work and want a treat lesson at the end of a term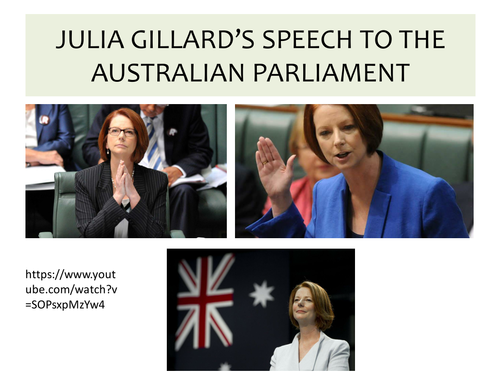 OCR EMC Language and Literature AS/A2 Anthology Julia Gillard Speech Australian Parliment 2012 fully annotated text in PowerPoint Format Exam style question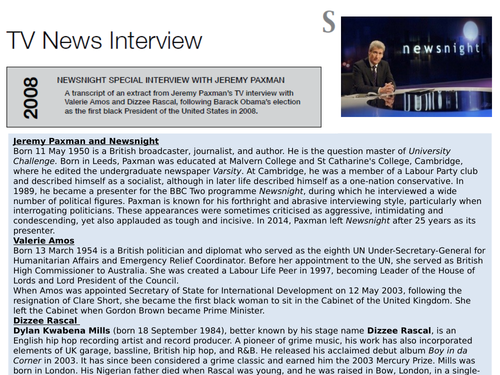 OCR EMC Language and Literature Jeremy Paxman Interview with Dizzee Rascal and Valerie Amos Fully annotated Spoken Language Features Grice's Maxims Exam Style Question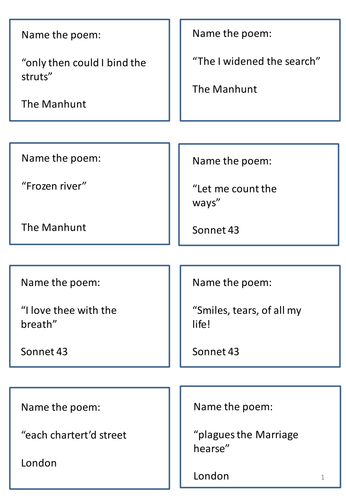 EDUQAS WJEC poetry revision card game I have used this as part of a board game but you can cut the cards out and students can test each other name the poem based on the quote finish the quote students have enjoyed it and proven that they know more than they think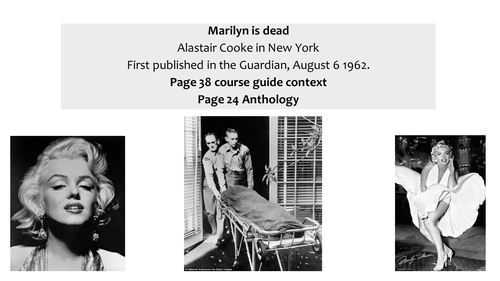 OCR EMC Language and Literature AS/A2 Anthology Alistair Cook- The Death of Marilyn Monroe, 1962 fully annotated text in PowerPoint Format Exam style question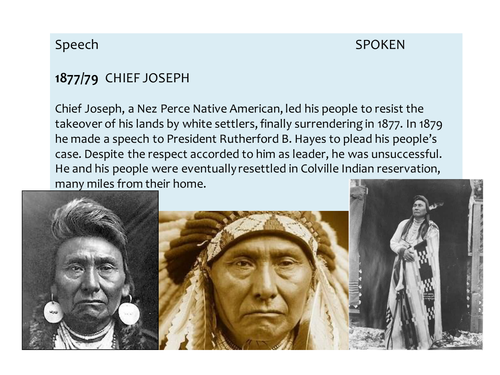 OCR EMC Anthology Chief Joseph Surrender Speech, 1877 and Visit to Washington DC, 1879 Fully annotated power point Exam question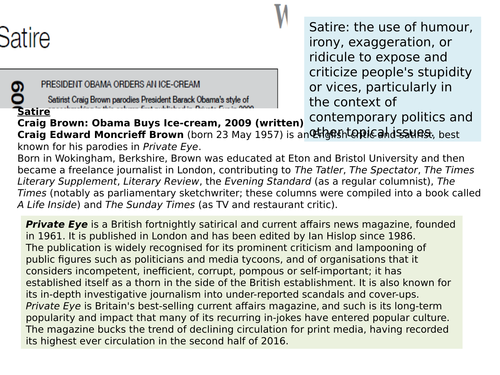 OCR EMC Language and Literature Anthology Craig Brown- President Obama Orders An Ice Cream Context on Satire, Craig Brown and Private Eye Full Textual analysis AS question A2 comparative question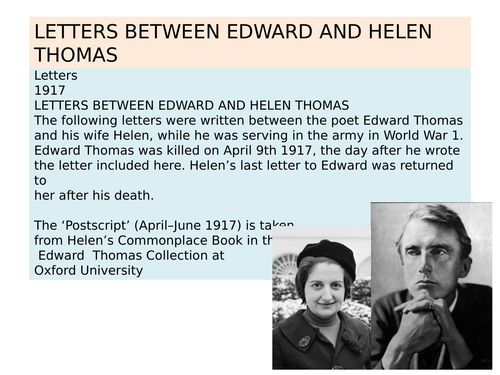 OCR EMC Anthology Letters between Edward and Helen Thomas 1917 Fully annotated lesson text analysis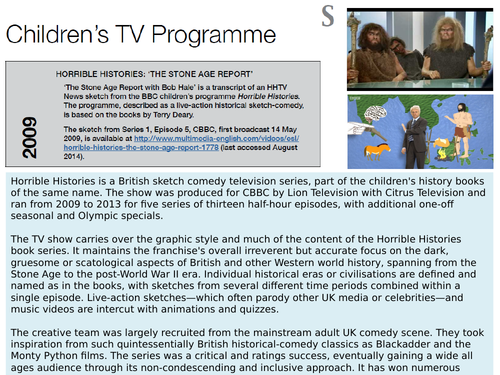 OCR EMC Language and Literature CBBC's Horrible Histories- The Stone Age Report, May 2009 Fully annotated Spoken Language Features Grice's Maxims Exam Style Question for standalone comparison Exam Style Question with a foil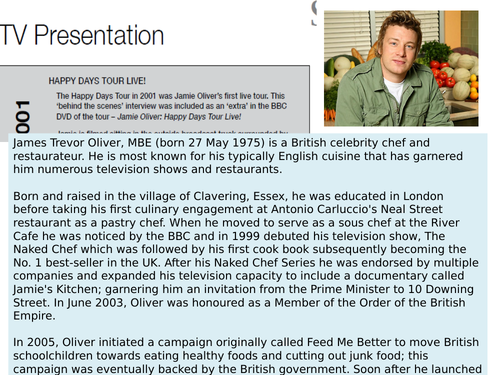 OCR EMC Anthology Jamie Oliver- Happy Days Tour- 2001 Fully annotated Traits of spoken language Overview of Grice's Maxims Exam style question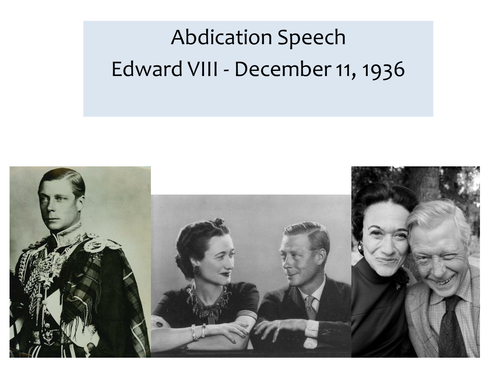 OCR EMC Language and Literature AS/A2 Anthology Edward VIII Abdication Speech fully annotated text in PowerPoint Format Exam style question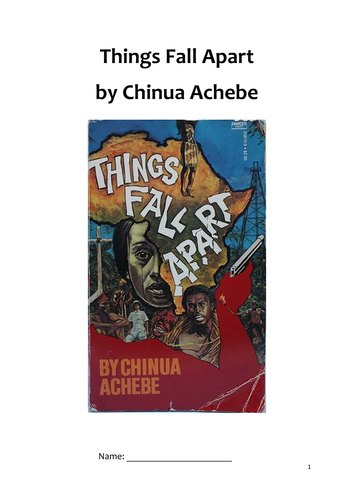 51 page,Things Fall Apart (OCR- can be used with any other spec) Revision Guide Things Fall Apart by Chinua Achebe Context Plot Overview Characters Analysis of Major Characters Themes, Motifs and Symbols Chapter Summary/ Analysis How to structure the essay answer Essay Questions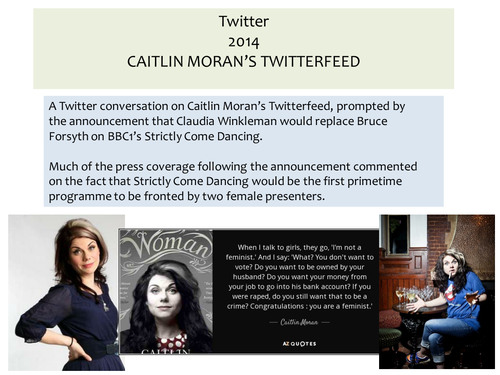 OCR EMC Language and Literature AS/A2 Anthology Caitlin Moran Twitter Conversation 2014 Fully annotated Explanation of feminism and feminist literary theory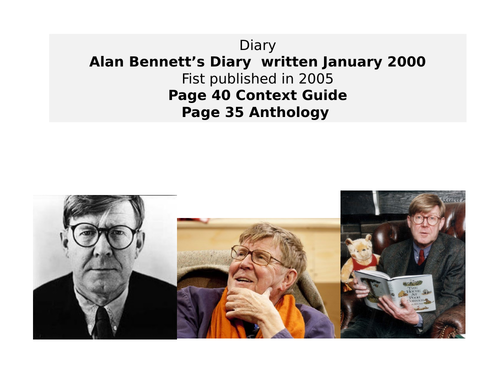 OCR EMC Anthology AS/A2- Alan Bennett Diary PowerPoint Annotated version of the OCR Anthology text 7 slides exam style question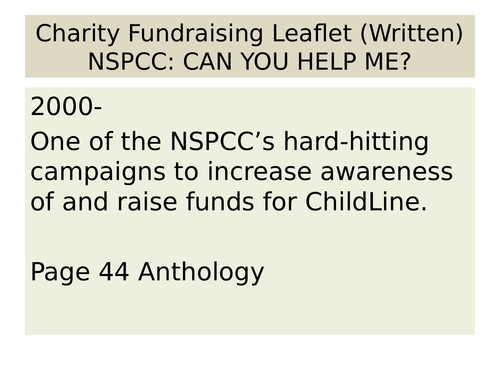 OCR EMC Language and Literature AS/A2 Anthology Charity Fundraising Leaflet, NSPCC fully annotated text in PowerPoint Format Exam style question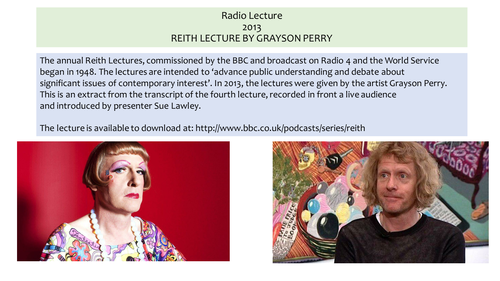 OCR EMC Anthology Grayson Perry- Reith Lecture, 2013 Full annotated lesson with exam question.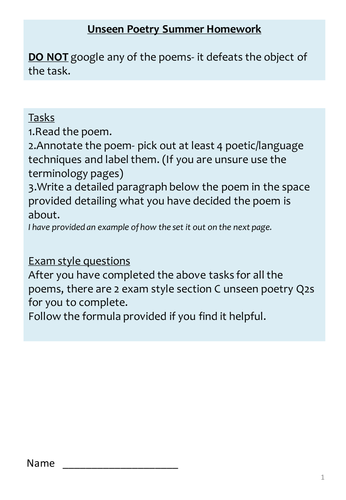 To aid students with unseen poetry provides 8 poems they should not have come across Asks students to annotate the poems write a detailed paragraph under the poems saying what they think they are about 2 Literature Component 2 section C questions and an example.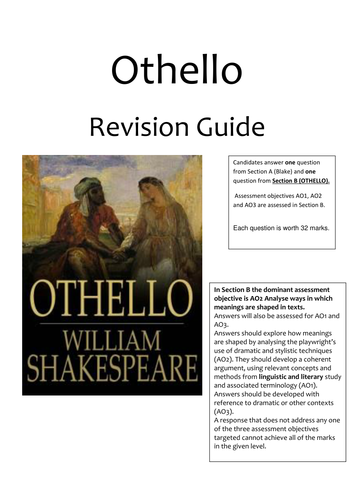 OCR EMC Language and Literature Language of Poetry and Plays Section B Othello Revision Guide targets the main areas of the play designed for A2 How to answer section B, mark schemes, example answers.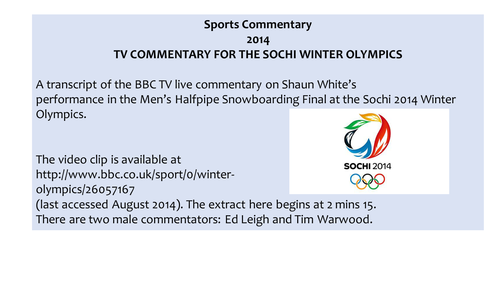 OCR EMC Anthology Sports Commentary Ed Leigh and Tim Warwood Fully annotated stand alone lesson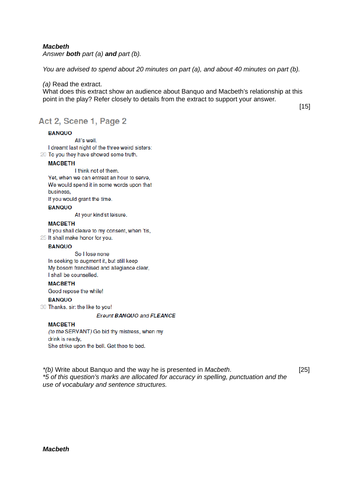 5 Practice questions desined for teh Eduqas GCSE literature paper 1 Section A 5 Extract questions 5 Whole Play questions