18Uploads
2k+Views
2k+Downloads
Preschool Printables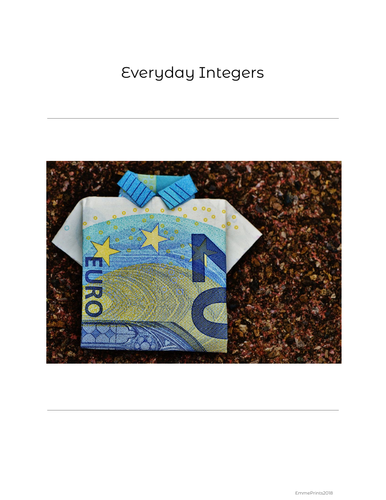 A collection of worksheets/assessments on integer addition, subtraction, multiplcation, division. Includes lessons on absolute value and square root. Total of 34 pages pdf.

Subitizing Tiles: Numbers 1-12 Number Names 1-12 Dots Quantities 1-12 Includes 3 pdfs. Print on card stock, cut around each card. Enjoy!

Number Recognition and Matching. These tiles can be used to complement number name recognition, etc. Includes numbers and number names 0-20 and a set of picture cards. Print on card stock, cut to size, and use a corner rounder if desired. Includes 4 pages.

Count By 2s Writing Activity: Fill in the blanks to 100. (1 pdf included.)

Numbers: Recognition, Vocabulary, Matching. Smart Cards help students take control of their studies, which leads to higher retention. This set includes numbers, number names, and quantity for numbers 1-20 with bright, engaging colors and design. Six pages total. Print cards on card stock and cut to size.

Everyday Integers With Aliens: Learning to add, subtract, multiply, and divide integers is much more positive with aliens! A collection of 13 worksheets with some fun guests. Includes infographics with helpful explanations of rules. Designed for students who have struggled with integer operations; answers provided.

This is a set of alphabet tags used to reinforce letter recognition. Letters A-Z included, as well as picture tags for each letter.

The Antique Alphabet flash card set was created to add depth, beauty, and enhanced recall to your child's studies. These cards can be used for instruction, your child's personal collection, decor, etc. Includes front and back covers. Print cards on card stock, cut to size, use corner rounder on corners if desired. Enjoy.

Alphabet Chart: Quick print alphabet charts in uppercase & lowercase letters. Includes: 2 pdfs.

Geometry is cool and kids love to learn the names of shapes. Prepare early for primary with these modern Geometric Shapes flash cards. This set includes 20 different fun shapes and a cover. Print cards on card stock, cut to size, and use a corner rounder to prepare cards for your preschoolers. Enjoy.

These cards can be used in many ways to reinforce calendar skills and discussion. Includes: 2 pdfs with Days of the Week, Months, & Vocabulary. Print on card stock and cut to size.

Activity Tracker: Can be used in the short term for keeping a daily activity log for your preschooler. Use it to note concepts covered, website addresses for helpful resources, etc.

Modern counting mat helps students to visualize as they count from 1-100, by 2s, 5s, and 10s. Best when printed on card stock and trimmed to size.