Grefintec's Shop
Resources made by me and shared for free.
68Uploads
90k+Views
79k+Downloads
Resources made by me and shared for free.
Special educational needs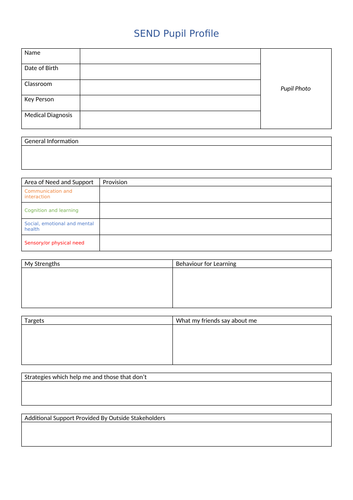 Designed for use in our nursery school. A single page page profile that includes the four broad areas of need and support : Communication and interaction; cognition and learning; social, emotional and mental health, and sensory and/or physical needs. For information a detailed explanation of these is given in Chapter 6, Schools, in the 0-25 SEND Code of Practice, from paragraph 6.28.

To support children who are at an early developmental stage with their communication skills - in particular understanding (one/two information carrying words), I will differentiate my speech. This is a tip sheet that I give to parents/guardians so that they can use the same strategy at home. For information, we use EKLAN EYBIC to assess understanding, this assessment is used to determine how many information carrying words a child can follow in a message.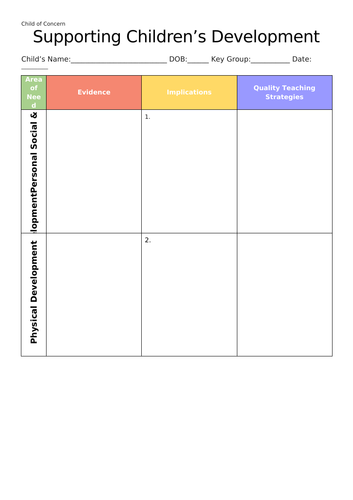 This is the form I created for use in my setting's 'Child of concern' meetings. It enables us to record why we are concerned, the potential implications and the quality teaching strategies we will use as a class team to support that child's development. Linked to the 3 prime areas of the EYFS.