Fun Reading and Writing Resources
English, Language Arts, Literature, Reading
107Uploads
11k+Views
245Downloads
English, Language Arts, Literature, Reading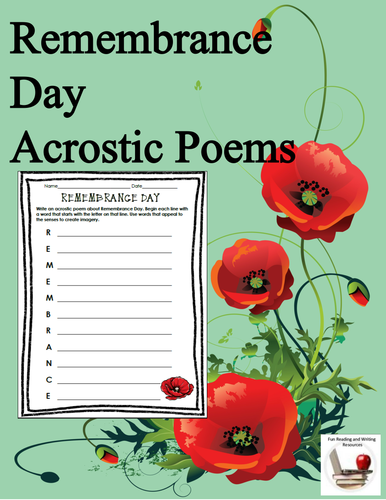 Have your students get creative with these Remembrance Day acrostic poem sheets. Two different sheets for students to write poetry with imagery and words that appeal to the senses. Students write a poem about Remembrance Day by beginning each line with a word that begins with the letter on that line. The first sheet is REMEMBRANCE and the second sheet is POPPIES. - Greg Smith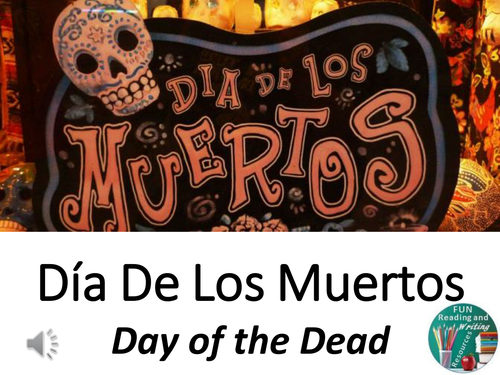 Day of the Dead. Learn about the Mexican holiday with this animated and engaging Dia de los Muertos PowerPoint. Explore the traditions that make this three day holiday (October 31 - November 2) special - altars, skulls, masks, parades, make-up, and more. - Greg Smith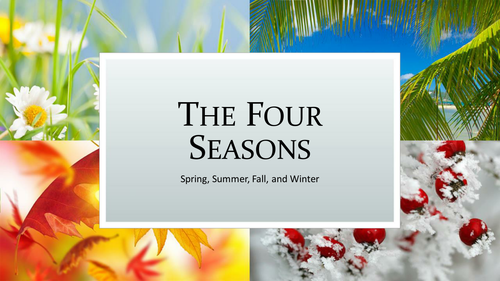 The Four Seasons - PowerPoint teaches the basic differences of the four seasons, and how the seasons affect what people wear and what they do. Greg Smith ©2016 Gregory Smith.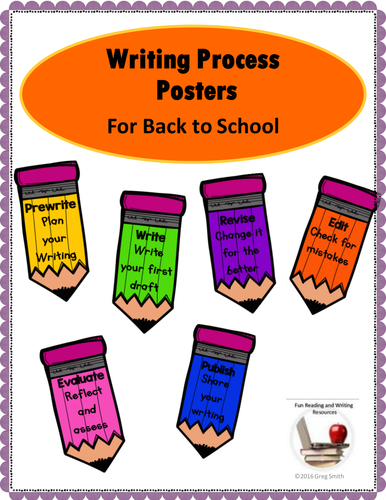 Use this set of writing process posters to give your students a little reminder of what to do during writer's workshop. These writing posters can be used as clip charts, or as classroom decor in your writing center. Ready for back to school! Explains the writing process - Prewrite, Write, Revise, Edit, Evaluate, and Publish. - Greg Smith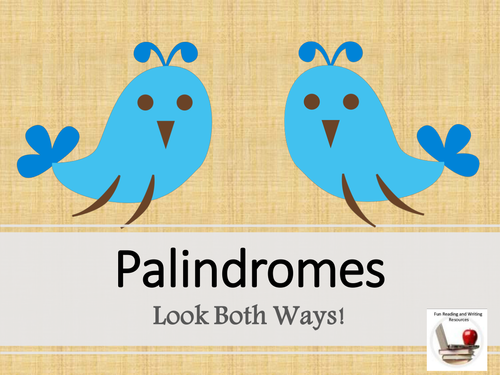 Have fun with palindromes! This interactive PowerPoint explains what palindromes are, gives some fun examples, and then students can have fun figuring out the ten palindrome puzzles included. Some of the letters are given, and then they can click to get a hint. Another click will bring up the answer! Students will have fun with this activity! - Greg Smith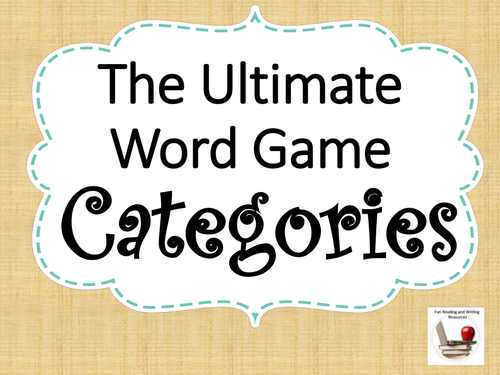 Word Game - Categories. Students will have fun competing in this word game that requires quick thinking. How to play: Choose a letter Choose a category Name as many words as you can that begin with that letter that fit in the category in the time allowed. Print out letters on card stock, cut out and laminate for durability. Print out categories on card stock, cut out and laminate for durability. Store separately in containers of your choice, but best if they are not clear. You may use the included labels for your containers. When you are ready to play, take out the containers and draw ( or have a student draw) a letter from one and a category from the other. You may project the How to Play slide on your whiteboard. Players will have to think of as many words that begin with the letter drawn that fit into the category selected. Game can be played individually, but works best in groups or teams. Give players 3 minutes (more or less, depending on your group) Have them record their answers on a sheet of paper, or you can print out the recording sheet After time is up, the player(s) with the most amount of words in that category wins! Everything you need to play this game for a long time! Includes 216 different category cards, 26 alphabet cards, labels for storage, teacher directions, student directions, optional recording sheet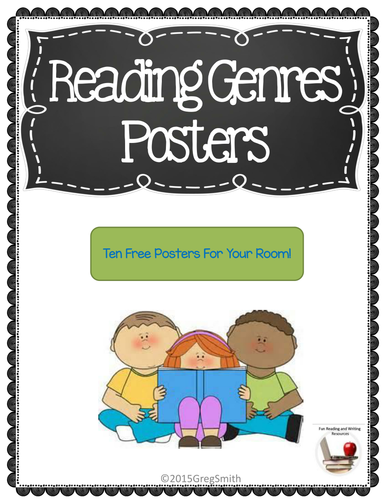 Reading Genres Posters...posters for your classroom, media center, or school to support your reading program. Includes posters for the following genres: Poetry Non-fiction Fantasy Biography Realistic Fiction Autobiography Traditional Literature Mystery Historical Fiction Science Fiction Education is the pathway to the future. Reading is fun! - Greg Smith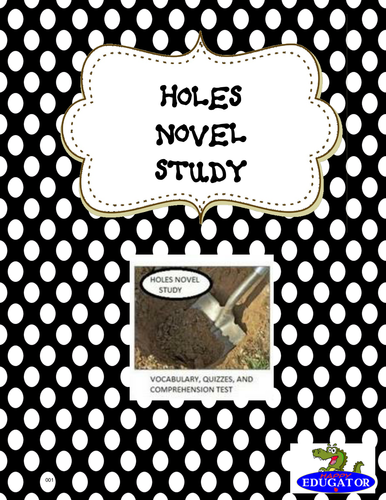 Holes by Louis Sachar Literature Guide. Novel study of book Holes includes several vocabulary lists, 8 quizzes on the book, one end of book test, reading response journal writing prompts for each chapter, and a list of good websites to use when teaching the novel Holes. Keys included in literature guide. - HappyEdugator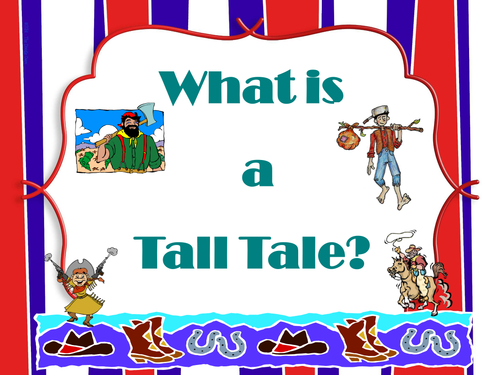 Tall Tales. An introduction to tall tales. Explains what is a tall tale, characteristics of a tall tale, and includes a tall tale reading assignment. - Greg Smith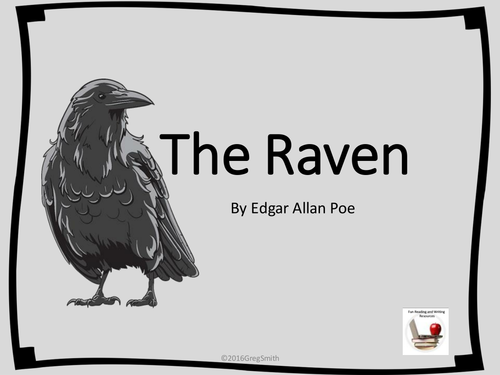 The Raven by Edgar Allan Poe PowerPoint. Includes vocabulary words to know, the text of the poem with vocabulary highlighted, summary of The Raven with interpretation, symbols, and comprehension questions with answers. - Greg Smith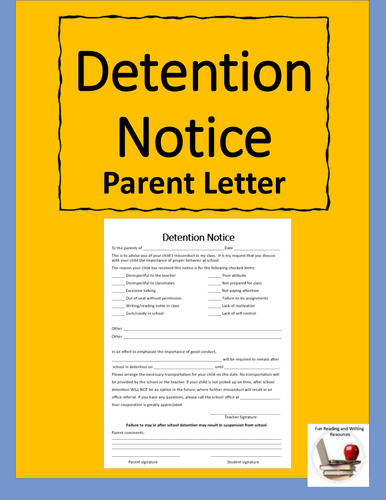 Use this parent letter to notify parents of an after school (or other) detention assignment. It is editable, so you can change the wording to adjust it for your own classroom needs. Easy to hand to a student when you wish to require them to serve detention for misconduct, with convenient check boxes for behavior, a place for parent and student signature, and parent comments. Hopefully, you won't have to use it much, but it is nice to have if you do hold detentions. Appropriate for middle school or junior high. - Greg Smith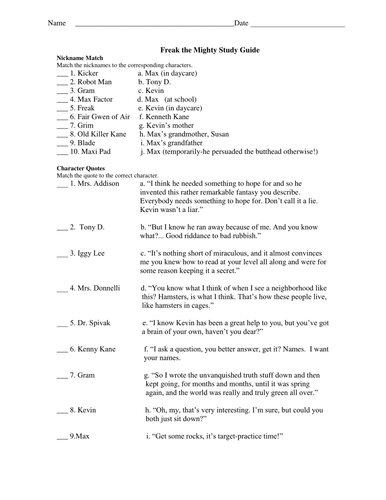 If you are studying the novel Freak the Mighty by Rodman Philbrick, you can use this study guide and final test on the novel to assess student learning. Thanks. Greg Smith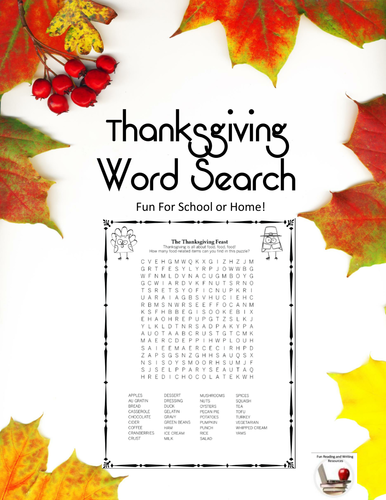 Thanksgiving Word Search Puzzle. Thanksgiving fun word search puzzle all about the food. Black and white ink friendly worsdearch puzzle that your students will love. Includes solution. Thanks and enjoy!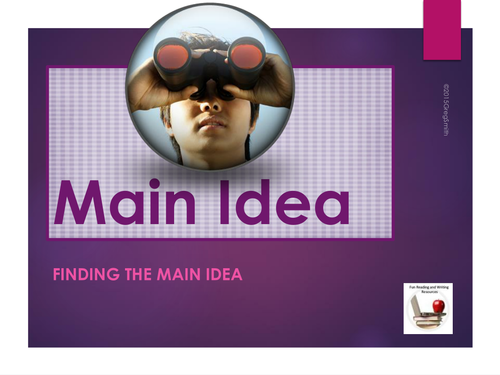 Use this Main Idea PowerPoint to help students learn how to find the main idea. Details strategies for students and includes a practice selection that students can read and find the main idea. Supports common core standards. - Greg Smith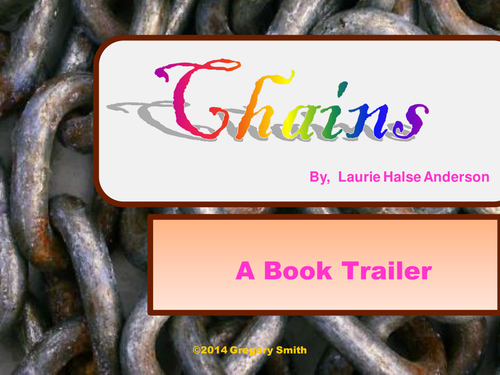 Chains by Laurie Halse Anderson PowerPoint. Preview the book Chains with this PowerPoint and get your students interested in this award-winning book! Includes vocabulary words for students to investigate. - Greg Smith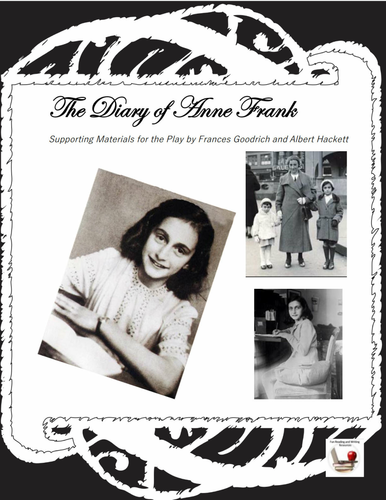 Diary of Anne Frank Play - Supporting Material. This study guide includes a timeline of events, history of Anne Frank's Diary, Comparison of Events in the Play to real life, The Holiday of Hannakuh, Living in the Secret Annex, Diagrams of the living quarters, photos of the secret annex, individual and group activity, link to the film Forget Me Not, Classroom activity ideas, and Writing prompts. - Greg Smith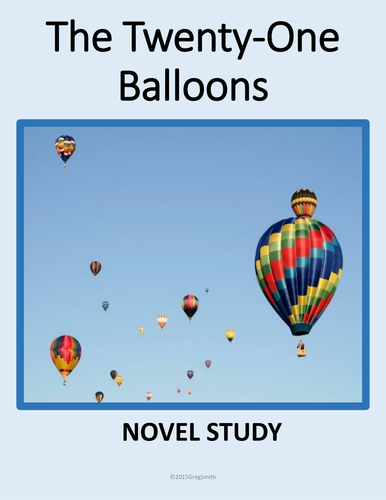 Twenty One Balloons Novel Study. Based on the novel by William Pene DuBois. Includes Plot Overview, Vocabulary by Chapter, Discussion Questions, Informational Text on Volcanoes, Volcano Crossword Puzzle, Map Labeling Activity, Internet Research Questions on Krakatoa, Quiz with key, Study Guide with key, Test with key, Coloring page, Justification Page, Around the World Sequencing, and What Would You Do? Culminating Activity. 23 pages.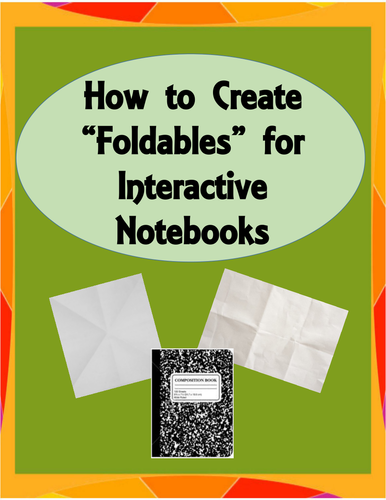 Foldables for Interactive Notebooks - How to Create Foldables for Interactive Notebooks. Step-by-step directions on how to fold paper for eleven different foldables that you can use in interactive notebooks.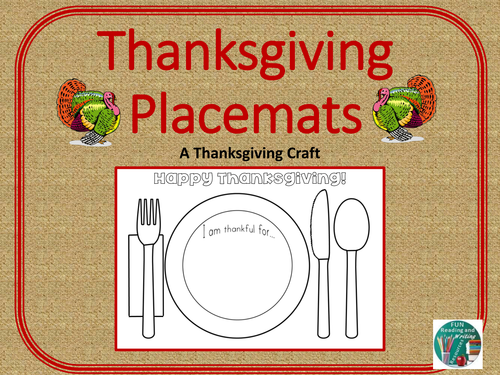 This place setting craft is a fun way to practice holiday writing! Hang the Thanksgiving Placemats up for a great bulletin board or hall display before sending them home for parents to enjoy this Thanksgiving Day. Includes all the material needed to be glued onto large size fall-colored construction paper (brown, orange, red, yellow - a variety is nice). A great way to integrate writing into your plans, and kids will enjoy this color, cut and paste activity. Plates Header Silverware There are several different styles and options for differentiation. Four levels: No lines, single line, primary and intermediate lines. Three different styles of plates: I am thankful for... Happy Thanksgiving! Our Feast ©2016 Greg Smith.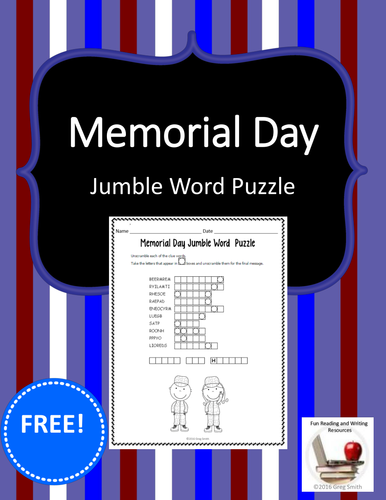 Looking for fun Memorial Day activities? Have your students try this free Memorial Day Jumble Word Puzzle. It will help them develop spelling and vocabulary skills, and they won't even realize they are learning. Enjoy! - Greg Smith