Fun Reading and Writing Resources
English, Language Arts, Literature, Reading
107Uploads
19k+Views
400Downloads
English, Language Arts, Literature, Reading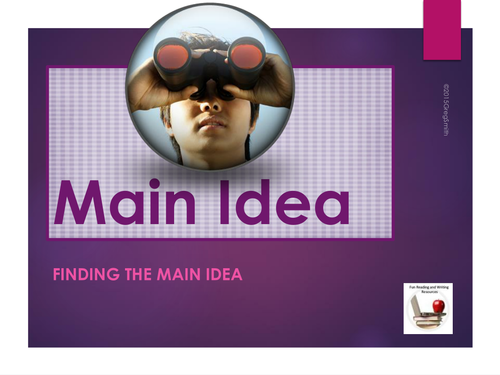 Use this Main Idea PowerPoint to help students learn how to find the main idea. Details strategies for students and includes a practice selection that students can read and find the main idea. Supports common core standards. - Greg Smith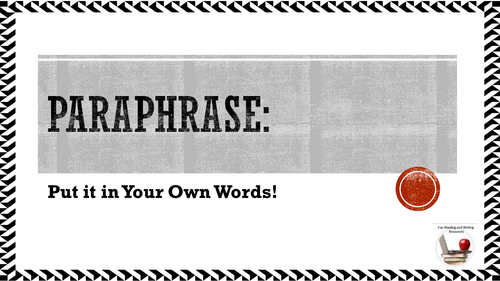 In this Paraphrasing PowerPoint, students will learn the difference between writing a summary, paraphrase, and quotation, and the six basic steps to paraphrasing. Includes a practice slide for students to paraphrase, a partner checklist, and a 5 question quick check up on their understanding of paraphrasing, summarizing, and using quotations in their own writing. - Greg Smith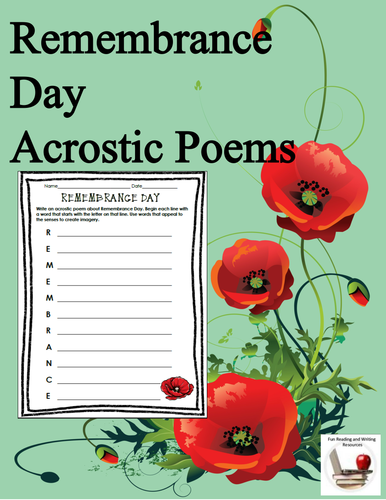 Have your students get creative with these Remembrance Day acrostic poem sheets. Two different sheets for students to write poetry with imagery and words that appeal to the senses. Students write a poem about Remembrance Day by beginning each line with a word that begins with the letter on that line. The first sheet is REMEMBRANCE and the second sheet is POPPIES. - Greg Smith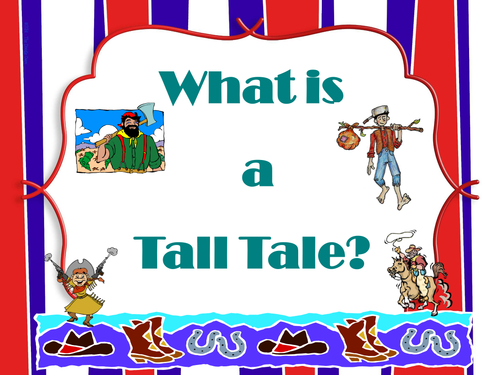 Tall Tales. An introduction to tall tales. Explains what is a tall tale, characteristics of a tall tale, and includes a tall tale reading assignment. - Greg Smith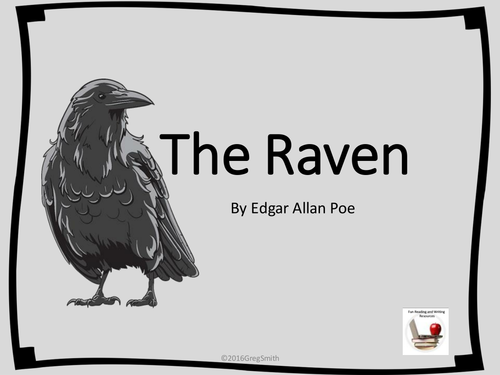 The Raven by Edgar Allan Poe PowerPoint. Includes vocabulary words to know, the text of the poem with vocabulary highlighted, summary of The Raven with interpretation, symbols, and comprehension questions with answers. - Greg Smith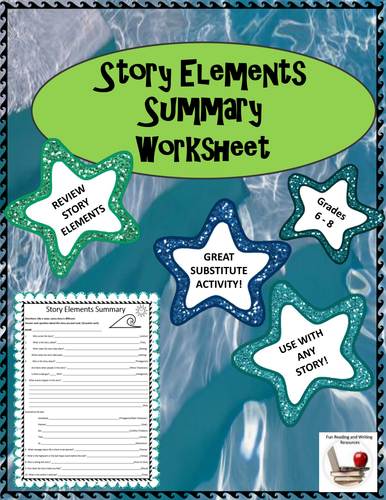 Story Elements. This story elements summary sheet can be used with any short story. Review the main story elements, such as plot, characters, setting, theme, conflict, climax, resolution, protagonist, antagonist, point of view, mood, and tone. Ten questions for ten points each makes it easy to grade. Useful as a substitute activity, a review, an open book test, a center activity, individual or group activity. - Greg Smith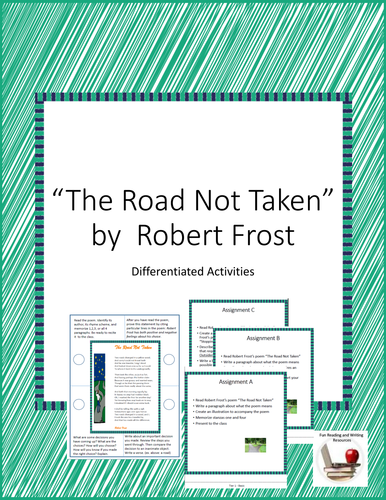 The Road Not Taken by Robert Frost. Differentiated Activities. Assignment menu and tiered activities for the poem that support differentiated instruction. Enjoy!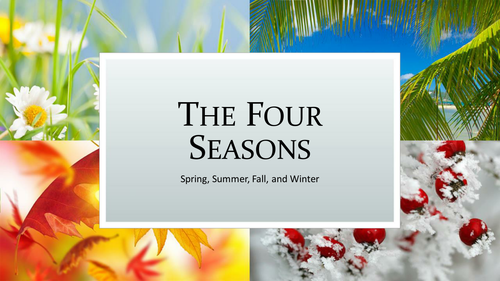 The Four Seasons - PowerPoint teaches the basic differences of the four seasons, and how the seasons affect what people wear and what they do. Greg Smith ©2016 Gregory Smith.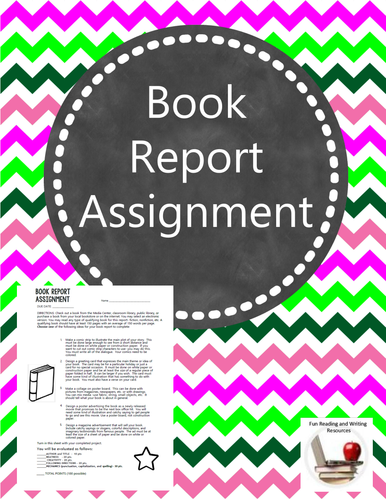 Book Report Assignment. Give this project to your students for an independent reading assignment. Students can choose to complete a comic strip, a greeting card, a collage, a movie poster, or a magazine advertisement. Assignment sheet includes directions, the five choices for student project with specifics, and a 100 point evaluation checklist. Have students turn in the sheet with their completed project, so you can easily grade. Print and go. Enjoy! - Greg Smith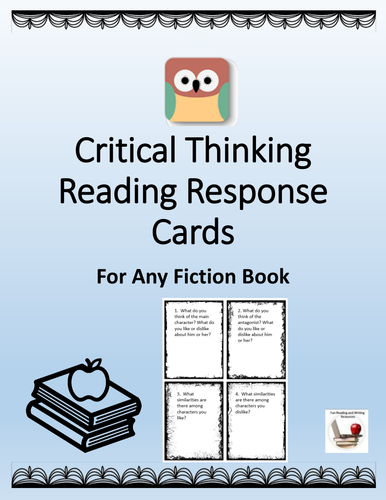 Critical Thinking Reading Response Cards. Students can use these reading response cards to reflect on their reading and their own learning and perspectives. 20 cards for students to use to respond to their reading of any fiction story. Questions have rigor and require higher order thinking skills. - Greg Smith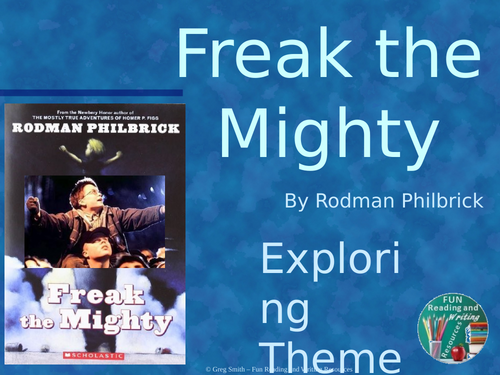 This PowerPoint will help your students analyze themes in the book Freak the Mighty by Rodman Philbrick. Use it after having read the book to have class discussion about the themes of friendship, appearance, and acceptance in the novel. Includes journal writing prompts, group work, homework, and a whole class hands-on activity to do to understand challenges facing people with disability. - Greg Smith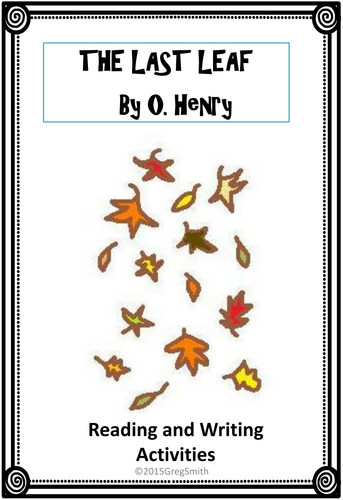 The Last Leaf by O. Henry - Short story questions and writing response actiivities.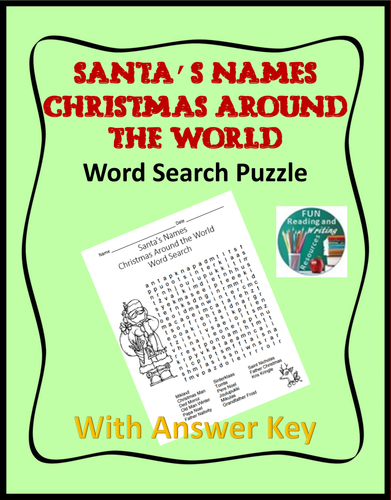 A fun supplement to your Christmas Around the World unit...a word search puzzle with different names of Santa Claus from different countries around the World. Includes answer key. Enjoy! - Greg Smith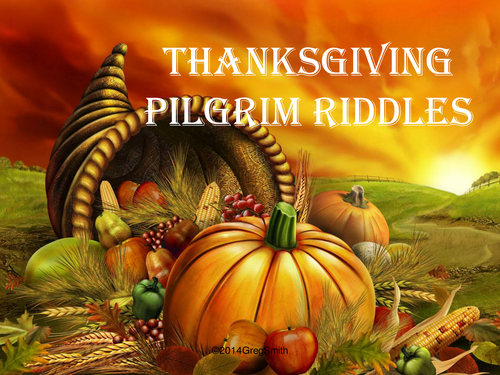 Thanksgiving Fun - Pilgrim Riddles. Five Thanksgiving riddles to figure out, written with an element of old fashioned language. It is a fun and quick filler activity for your students! Answer key included at the end. Enjoy!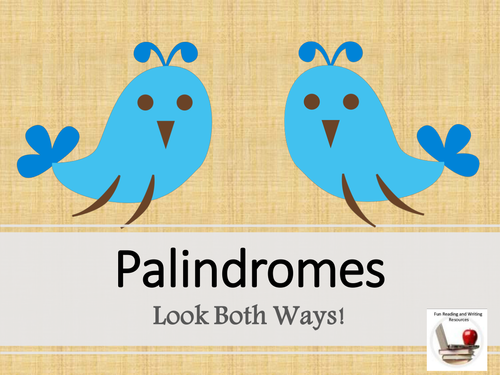 Have fun with palindromes! This interactive PowerPoint explains what palindromes are, gives some fun examples, and then students can have fun figuring out the ten palindrome puzzles included. Some of the letters are given, and then they can click to get a hint. Another click will bring up the answer! Students will have fun with this activity! - Greg Smith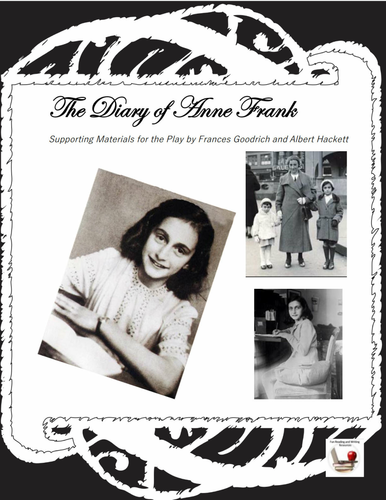 Diary of Anne Frank Play - Supporting Material. This study guide includes a timeline of events, history of Anne Frank's Diary, Comparison of Events in the Play to real life, The Holiday of Hannakuh, Living in the Secret Annex, Diagrams of the living quarters, photos of the secret annex, individual and group activity, link to the film Forget Me Not, Classroom activity ideas, and Writing prompts. - Greg Smith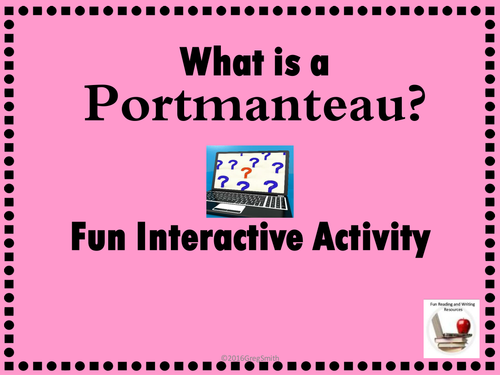 What is a Portmanteau? Activity. Background information on portmanteau, definition, portmanteau in literature, functions of portmanteau. Students determine the portmanteaus from the given words...interactive and self checking. May be shown as a slideshow or printed out and used as task cards for a center. Also includes activity on making a personal portmanteau with a template for a poster. Great beginning of the year activity! - Greg Smith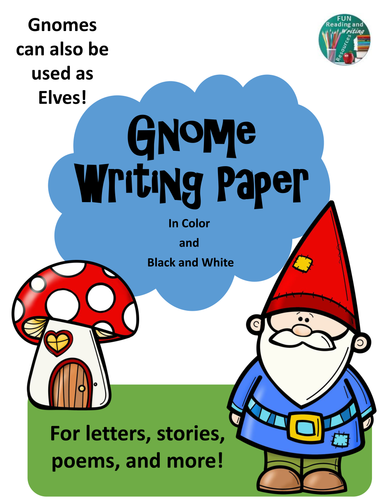 Fun gnomes writing paper for your little gnome writers. Gnomes can also be used for elves! 7 different styles. In color and black and white, with the option of no borders. Includes a friendly letter template. All papers have a place for name and date. Your students will be able to write letters, stories, poems, and more with this set of papers. Great to go with books on gnomes, like No! No! Gnomes, or to write letters to desk gnomes. Enjoy! - Greg Smith ©2016 Greg Smith.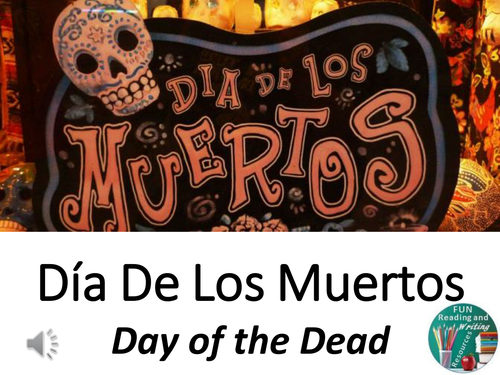 Day of the Dead. Learn about the Mexican holiday with this animated and engaging Dia de los Muertos PowerPoint. Explore the traditions that make this three day holiday (October 31 - November 2) special - altars, skulls, masks, parades, make-up, and more. - Greg Smith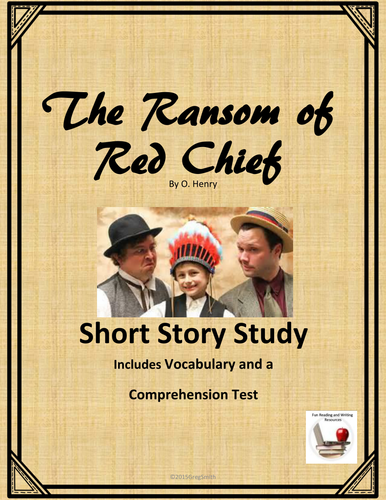 The Ransom of Red Chief Short Story Study. Includes story, story elements activity sheets, vocabulary, vocabulary activity sheets, and the comprehension test. INCLUDES the vocabulary and test, which are also available separately