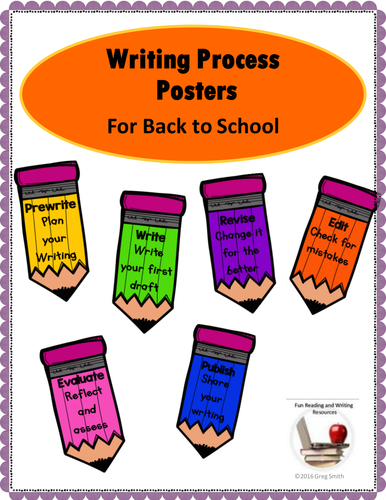 Use this set of writing process posters to give your students a little reminder of what to do during writer's workshop. These writing posters can be used as clip charts, or as classroom decor in your writing center. Ready for back to school! Explains the writing process - Prewrite, Write, Revise, Edit, Evaluate, and Publish. - Greg Smith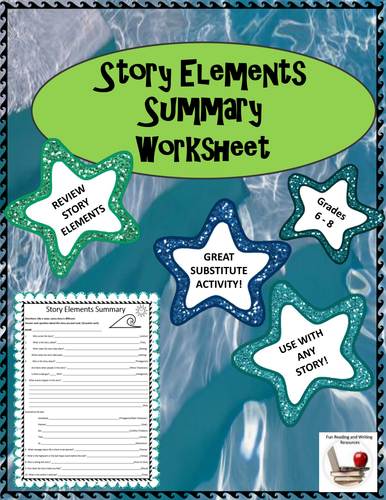 Story Elements. This story elements summary sheet can be used with any short story. Review the main story elements, such as plot, characters, setting, theme, conflict, climax, resolution, protagonist, antagonist, point of view, mood, and tone. Ten questions for ten points each makes it easy to grade. Useful as a substitute activity, a review, an open book test, a center activity, individual or group activity. - Greg Smith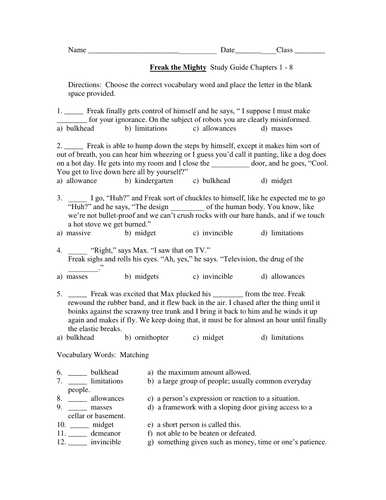 Study guide and quiz on Chapters 1 - 8 of the book Freak the Mighty by Rodman Philbrick. - Greg Smith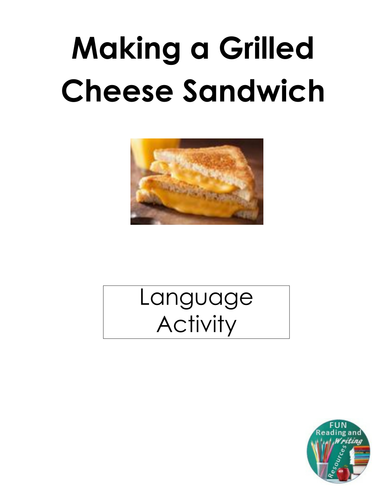 This resource is a helpful language activity for students with special needs, autism, or English language learners, because it helps build common everyday vocabulary and language with word picture cards. Students use the picture words to fill in the blanks of the story. Includes flash cards of all the picture words used for practice in fluency. - Greg Smith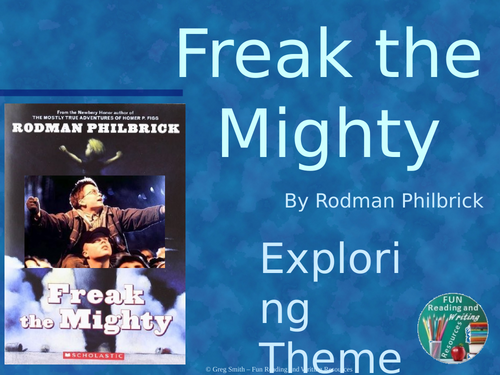 This PowerPoint will help your students analyze themes in the book Freak the Mighty by Rodman Philbrick. Use it after having read the book to have class discussion about the themes of friendship, appearance, and acceptance in the novel. Includes journal writing prompts, group work, homework, and a whole class hands-on activity to do to understand challenges facing people with disability. - Greg Smith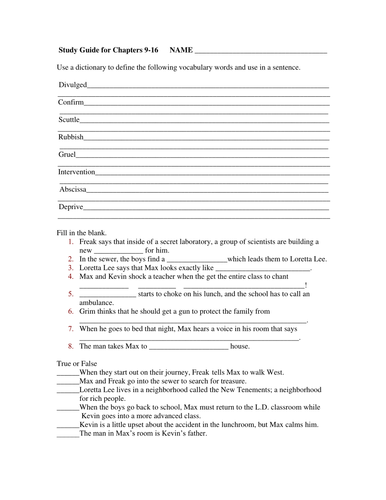 Study guide and quiz on Chapters 9 - 16 of the book Freak the Mighty by Rodman Philbrick. - Greg Smith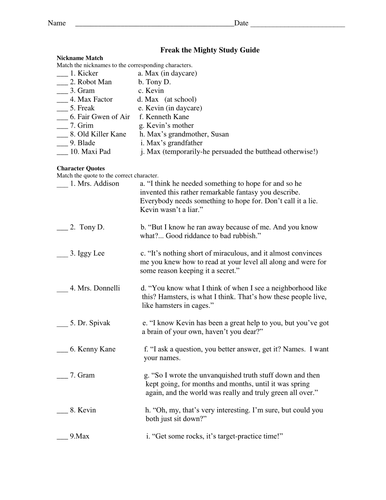 If you are studying the novel Freak the Mighty by Rodman Philbrick, you can use this study guide and final test on the novel to assess student learning. Thanks. Greg Smith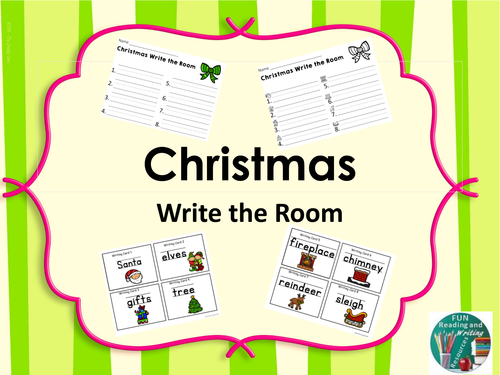 Kids will love this Christmas Write the Room. Cards and Recording sheet. 8 words to write for a fun Thanksgiving activity: Santa elves gifts tree fireplace chimney reindeer sleigh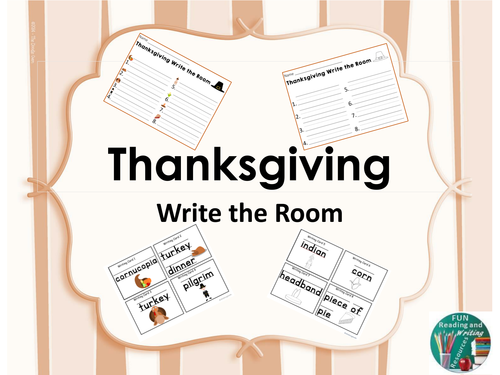 Kids will love this Thanksgiving Write the Room. Cards and Recording sheet. 8 words to write for a fun Thanksgiving activity: cornucopia turkey dinner turkey pilgrim Indian corn headband piece of pie Two recording sheets - one with pictures and one without for differentiation. Recording sheet has primary lined paper (with dashed middle lines). Includes color and black and white versions. - Greg Smith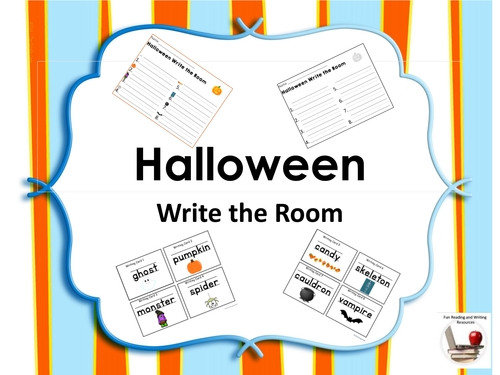 Kids will love this Halloween Write the Room. Cards and Recording sheet. 8 words to write for Halloween: ghost pumpkin monster spider candy skeleton cauldron vampire Two recording sheets - one with pictures and one without for differentiation. Recording sheet has primary lined paper (with dashed middle lines). Includes color and black and white versions. - Greg Smith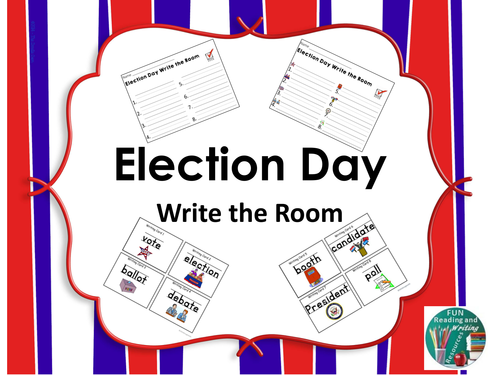 Kids will love this Election Day Write the Room. Cards and Recording sheet. 8 words to write for a fun Election Day activity: vote election ballot debate booth candidate President poll Two recording sheets - one with pictures and one without for differentiation. Recording sheet has primary lined paper (with dashed middle lines). Includes color and black and white versions. - Greg Smith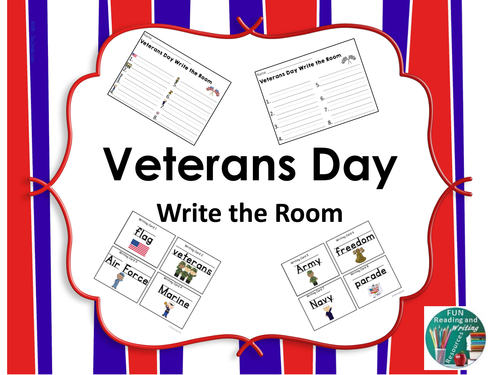 Kids will love this Veterans Day Write the Room. Cards and Recording sheet. 8 words to write for a fun Veterans Day activity: flag veterans Air Force Marine Army Navy freedom parade Two recording sheets - one with pictures and one without for differentiation. Recording sheet has primary lined paper (with dashed middle lines). Includes color and black and white versions. - Greg Smith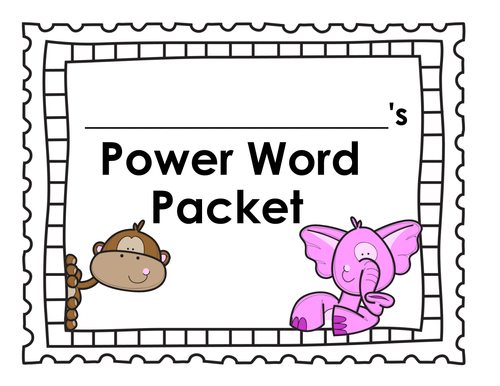 Student sight word practice booklet. This power words packet is based on the IRLA 1G level words. Includes a cover page, weekly power words for reading practice, weekly writing sheets, word work practice and word family race game. Enjoy! - Greg Smith ©2016 Greg Smith.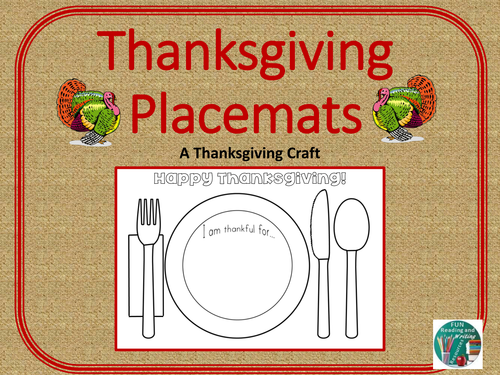 This place setting craft is a fun way to practice holiday writing! Hang the Thanksgiving Placemats up for a great bulletin board or hall display before sending them home for parents to enjoy this Thanksgiving Day. Includes all the material needed to be glued onto large size fall-colored construction paper (brown, orange, red, yellow - a variety is nice). A great way to integrate writing into your plans, and kids will enjoy this color, cut and paste activity. Plates Header Silverware There are several different styles and options for differentiation. Four levels: No lines, single line, primary and intermediate lines. Three different styles of plates: I am thankful for... Happy Thanksgiving! Our Feast ©2016 Greg Smith.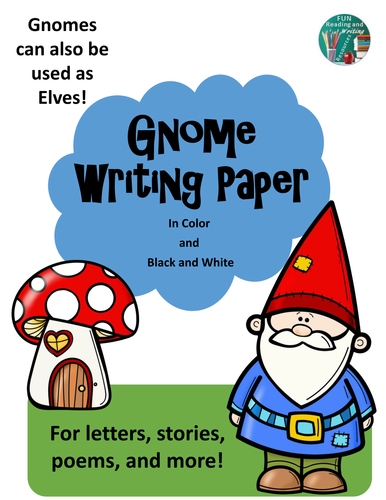 Fun gnomes writing paper for your little gnome writers. Gnomes can also be used for elves! 7 different styles. In color and black and white, with the option of no borders. Includes a friendly letter template. All papers have a place for name and date. Your students will be able to write letters, stories, poems, and more with this set of papers. Great to go with books on gnomes, like No! No! Gnomes, or to write letters to desk gnomes. Enjoy! - Greg Smith ©2016 Greg Smith.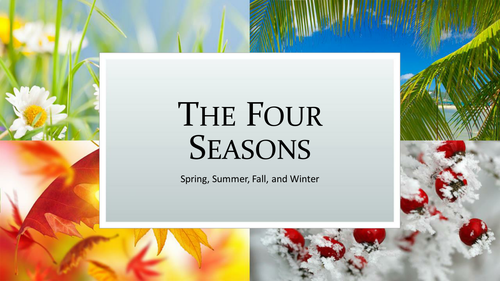 The Four Seasons - PowerPoint teaches the basic differences of the four seasons, and how the seasons affect what people wear and what they do. Greg Smith ©2016 Gregory Smith.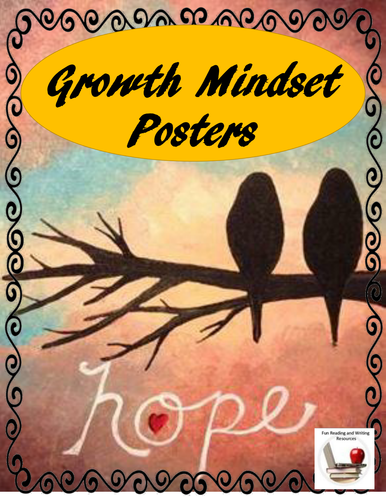 Get your students motivated and inspired with these Growth Mindset posters. 7 different posters, each in color and black and white. Includes a beautiful "I Have A Growth Mindset" tree, "Try Thinking...Instead of...", and five posters with inspirational messages. I hope these posters will be motivational reminders for your students to keep trying and never give up. Size 81/2 x 11. You may enlarge if you wish. Great for centers or hang by computers or other work areas. Thank you. - Greg Smith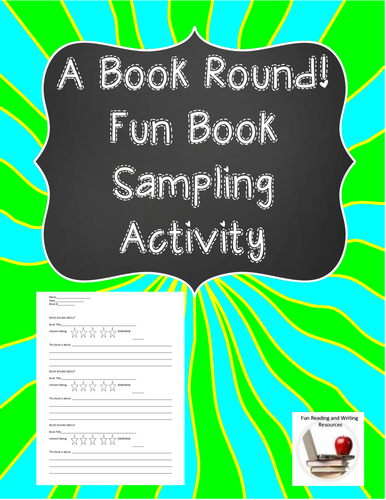 Students will enjoy reviewing some books in a quick book round. Directions: Make enough copies of the book round to give to each student. Pass out books. You can divide the class into groups, or pass out enough books so that everyone has one. Tell students to preview the book they have. They should read the book flaps, look at pictures, read a few lines from each chapter, etc. Then they can fill out the form for their first impression of the book. I usually time it for five - ten minutes. When time is up, students pass the books they have to the next person, and the timer starts again. If you do short rounds, it will take about 30 minutes (25 plus transition time). If you do long rounds, plan to spend an hour. Students will enjoy checking out new books this way. - Greg Smith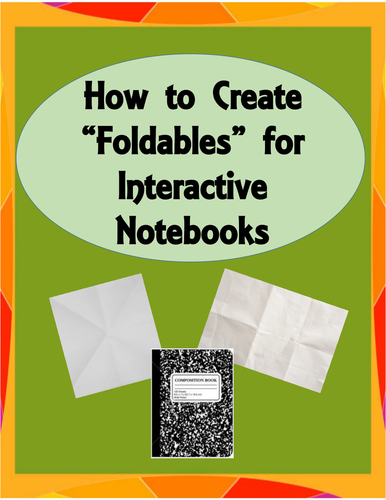 Foldables for Interactive Notebooks - How to Create Foldables for Interactive Notebooks. Step-by-step directions on how to fold paper for eleven different foldables that you can use in interactive notebooks.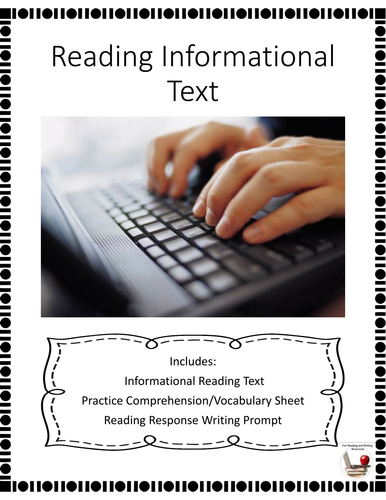 Reading Informational Text Practice Activity. Includes an informational reading text about standardized texting, a comprehension and vocabulary with context clues worksheet, and a reading response writing prompt. Good practice for standardized tests, or activity to use with a substitute.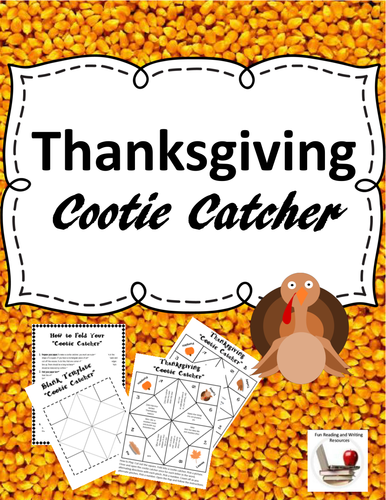 Thanksgiving Cootie Catcher. Enjoy this classic game to build a sense of gratitude and thankfulness. Great activity for the last day before Thanksgiving break, or use it on Thanksgiving Day at home with the kids and family. Now includes two different cootie catchers! Activities are fun for all - such as "Describe your favorite Thanksgiving memory." or "If you could invite anyone to Thanksgiving dinner, who would it be?" Great conversation starters to use when everyone is gathered waiting for the Thanksgiving feast. Happy Thanksgiving! - Greg Smith