HistoryCart's Shop
Secondary School Teacher in Brent, London.
14Uploads
23k+Views
25k+Downloads
Secondary School Teacher in Brent, London.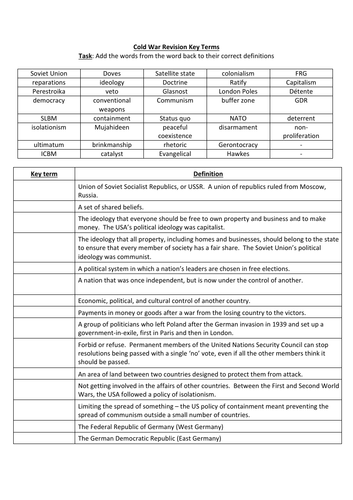 A worksheet including the key terms from the entire Cold War Unit. Students to match key terms with the correct definitions.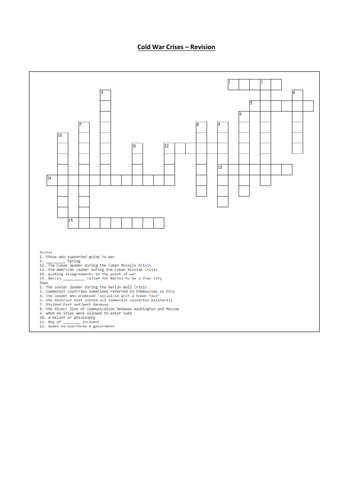 A crossword to revise the Cold War Crises (Berlin, Cuba, Prague). Based on Cold War Unit GCSE Edexcel.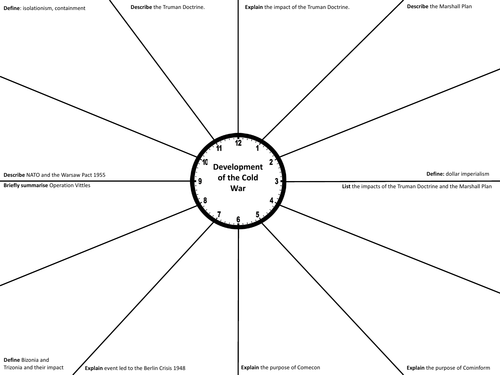 Revision clock based on "The Development of the Cold War" for Cold War Edexcel GCSE.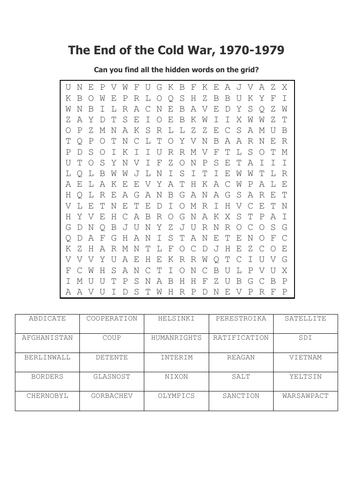 A word search based on key words from the Cold War section of the Edexcel GCSE exam.

Included in this Cold War revision resource A content assessment including definitions, multiple choice, true or false, and short answer questions Answer key powerpoint NOTE: content based on Chapter 1 of Pearson textbook "Superpower relations and the Cold War, 1941-91"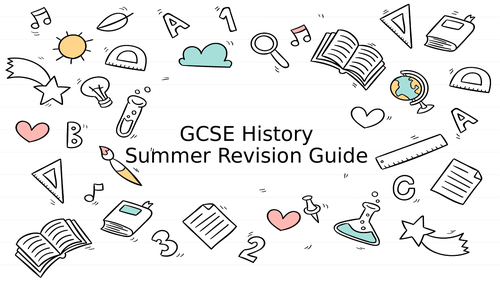 Revision guide created to organise revision over the summer term. Includes layout of the stem questions on each of the 3 Edexcel papers. The calendar organiser includes: Warfare through time, Cold War, and German. The topics can be modified to fit your schools calendar.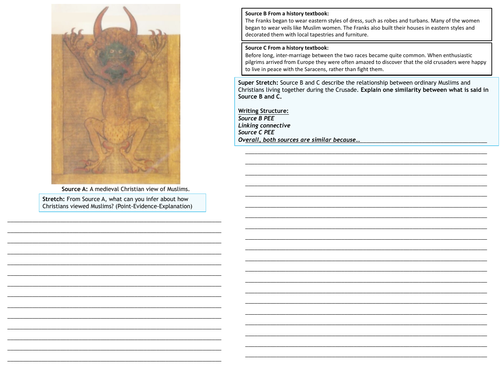 Revision Clock for KS3 Crusades question. Practice Questions for Crusades.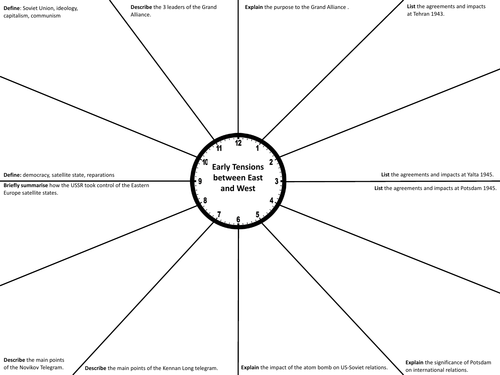 Revision clock looking at the "Early tensions between the East and West" for Cold War GCSE Edexcel.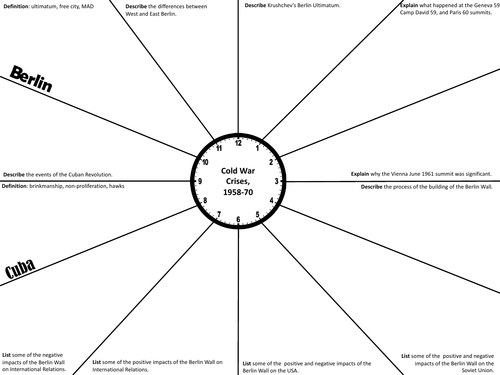 Revision clocks on Berlin, Prague, and Cuba to be completed as revision for Cold War Crises unit of the Edexcel exam.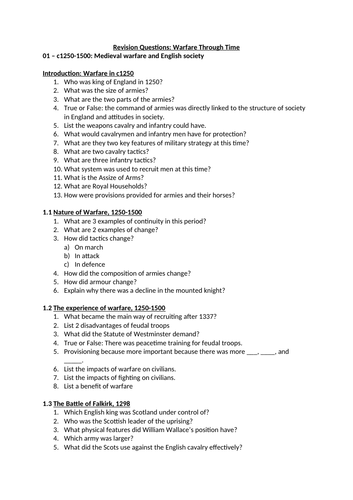 3 sheets included - Questions, Worksheet, and Answer key for Warfare Through Time topic c1250-1500. Subheadings are based on Pearson's Edexcel Textbook, but questions are general enough that any textbook could be used to complete the sheet.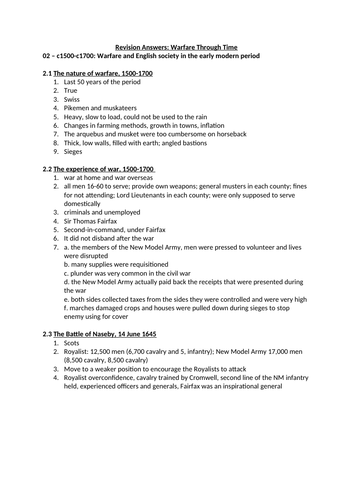 3 sheets included - Questions, Answers and a printable worksheet. Based off Pearson Warfare Through Time Textbook - Chapter 2.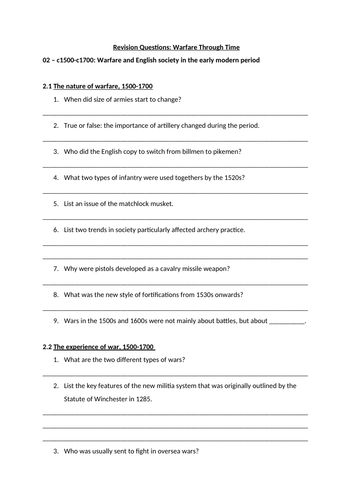 3 resources: Questions, Answers and Printable worksheet. Based on Pearson Edexcel Textbook Chapter 3.