JHinksman's Shop
A range of resources designed specifically for the new Specifications across KS3, KS4 and KS5
13Uploads
37k+Views
17k+Downloads
A range of resources designed specifically for the new Specifications across KS3, KS4 and KS5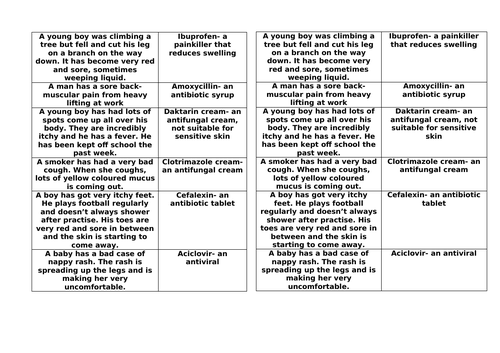 Uses knowledge of pathogens to match up the medicine to the problem it can treat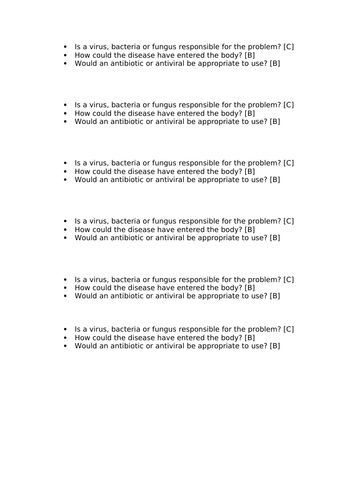 Students are the doctors in this great Active Learning/Roleplay. This could be done as a circus, giving the kids clipboards to move around to each patient. Great for all abilities, and a chance for some active learning real life scenarios Each patient has different symptoms that students need to read and answer 3 questions about. 1) What type of pathogen could have caused the issue 2) How was it spread 3) What would be suitable to use to cure it.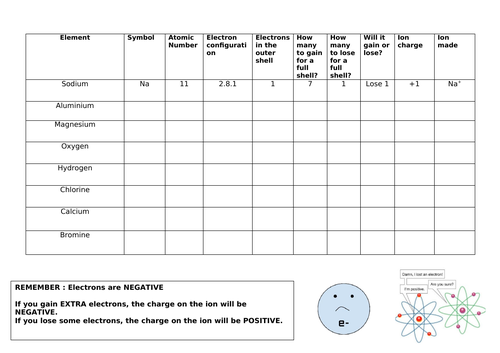 Linking electronic configuration to ion charge, losing and gaining electrons and ion formulae. Support sheet attached also for anybody struggling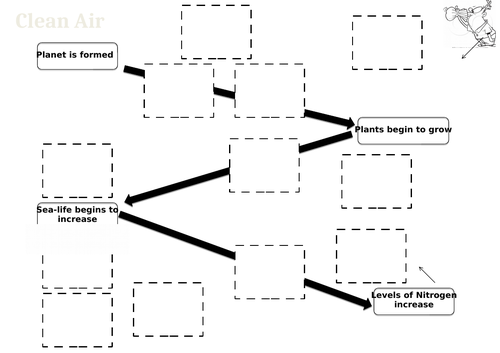 A cut and stick task, to show the timeline of key events and changes to our atmosphere. There is a picture to go with each event. Also some clues as to what goes where using the information already on the timeline. Great for revision/ consolidation and a range of abilities.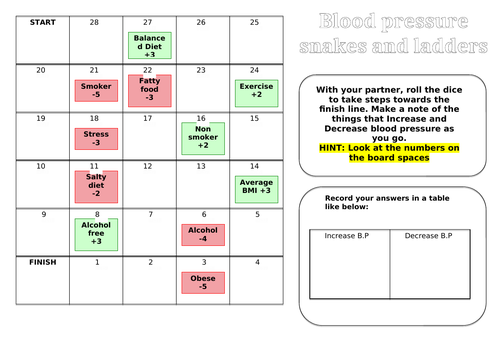 Simple board game looking at the factors that affect blood pressure. You could add more difficult question spaces for higher ability groups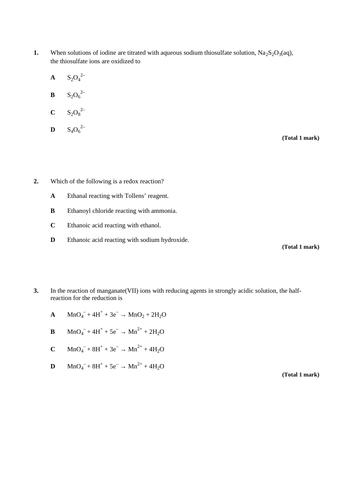 Collection of written response and multiple choice questions based on Redox, Oxidation numbers section of Post 16 Chemistry. Mark scheme provided.

Collection of multiple choice and written response questions, linked to structure and bonding. Also including trends in Ionisation energy and electron affinity. Mark scheme included. Useful for assessment, revision or homework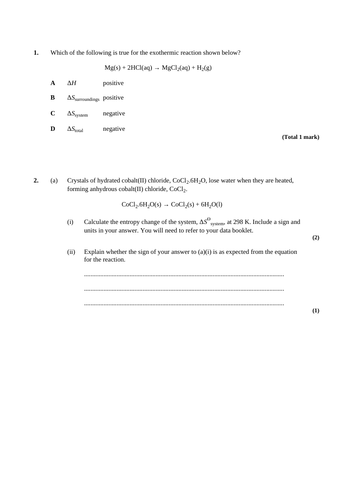 Question bank and mark scheme provided. Perfect for revision, exam preparation, use in class, homework etc.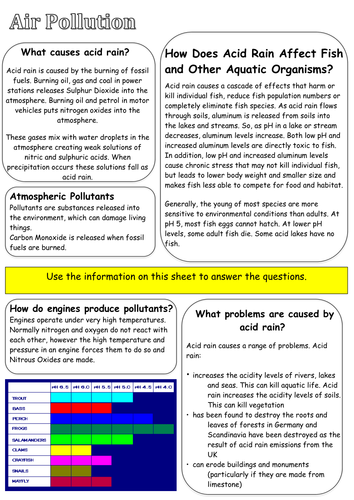 Useful to pad out an Acid Rain lesson and develop written responses. Levelled tasks and extension, data analysis and graph interpretation.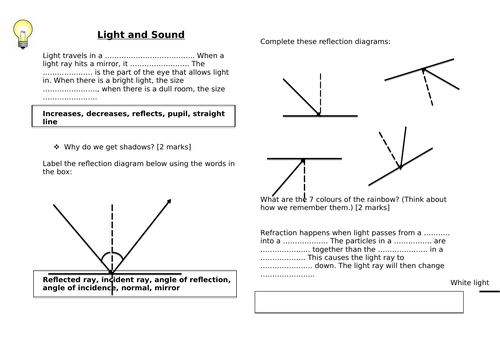 Ideal for Revision Packs for KS3 based on the topics listed above. A mixture of questions and tasks included.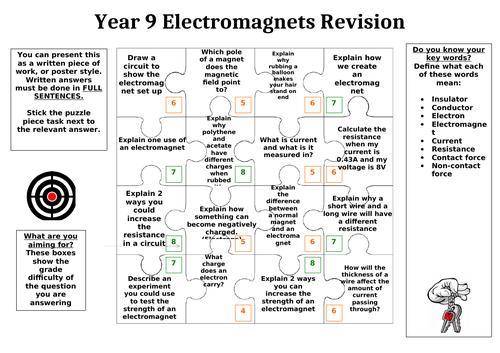 A levelled task sheet, including key words, based on Electromagnets. Can be used to make revision display work. Great for home learning or use within class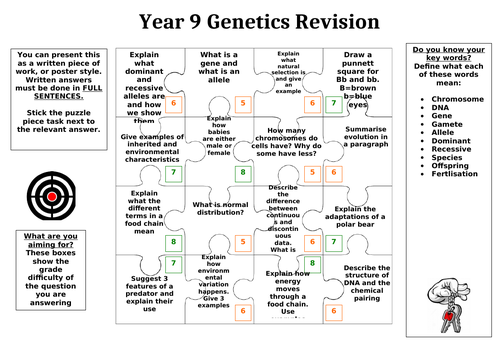 A levelled task sheet, with key words included, based on the Genetics topic. Great for home learning or use in class. Can be used to make display work also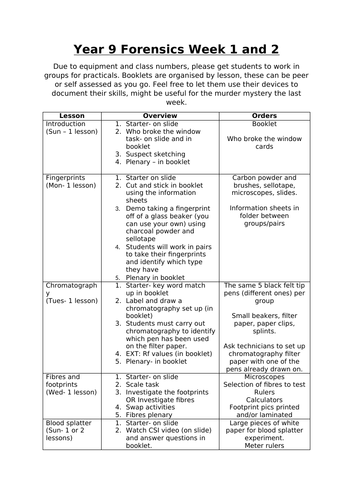 Ideal for last week/weeks of term. A full 2 weeks worth of lessons, plans and resources. Included: Suspect Sketching Fingerprint Analysis Hair and Fibre Analysis Blood Spatter Analysis Flame Testing Chromatography