Jenaymarie88's Shop
I am a sociology and Citizenship specialist teacher, who is currently in their 5th year of teaching.
68Uploads
5k+Views
2k+Downloads
I am a sociology and Citizenship specialist teacher, who is currently in their 5th year of teaching.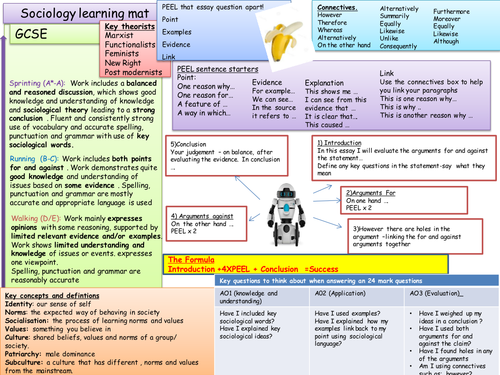 An updated double sided learning mat for OCR GCSE Sociology. The learning mat includes steps on how to structure a 24 mark essay answer and sentence starters for using PEEL paragraphs. It also includes grade descriptors and questions to help students reflect on their answers using AO1, AO2 and AO3 The other side includes a checklist for answer a 12 mark question as well as sentence starters for questions on the pre release paper. Please let me know if this is useful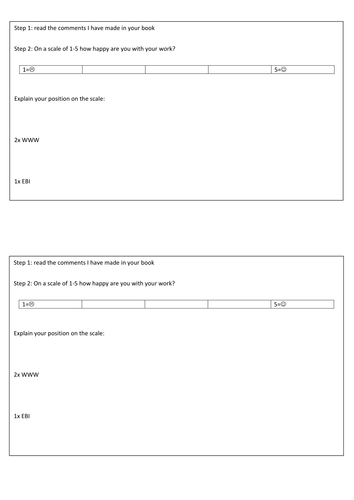 This sheet can be used at the end of a topic for pupils to self assess their work during a topic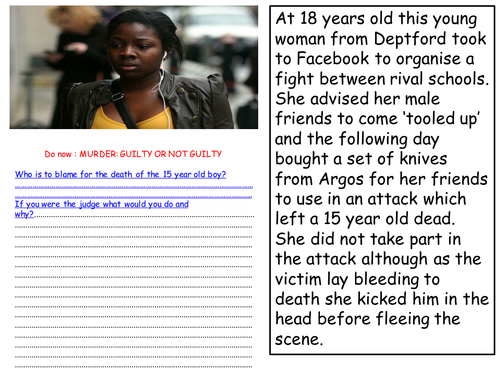 This is a lesson on joint enterprise, this lesson has a lot of room for discussion and allows students to develop their own opinion on the law.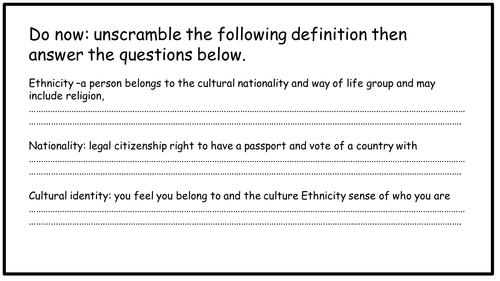 The lesson looks at the differences between culture and ethnicity. students will also create a leaflet summarising how we learn our ethnic identity
A KS3 lesson used for year 7s. This lesson allows students to look at children living in poverty around the world. includes pictures of chilren living in poverty and students can use them to develop empathy skills and look at the link between poverty and human rights Created whilst on my PGCE hope it is useful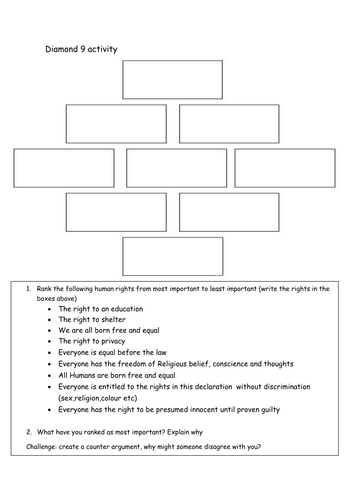 This lesson looks at the human rights agreed in the UNDHR. The lesson allows students to explore which human rights they think are important as well as understanding that human rights are interdependent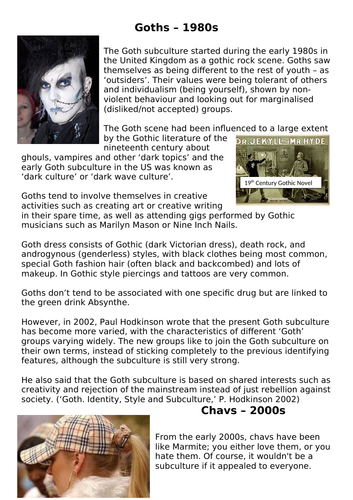 lesson of subcultures. students will use the information sheets to create poster presentations on their given subculture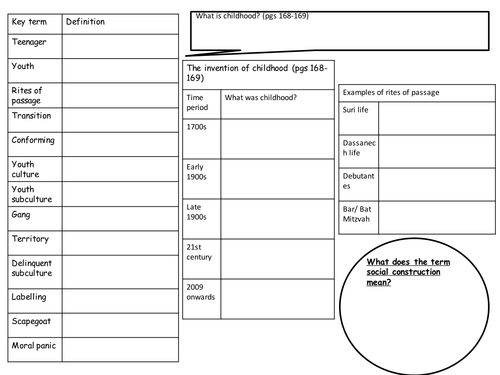 Easy way to scaffold revision posters for GCSE sociology . Students can use the text book to fill in their revision posters. there are posters on the following: Research methods Family Crime and Deviance Youth Education Please review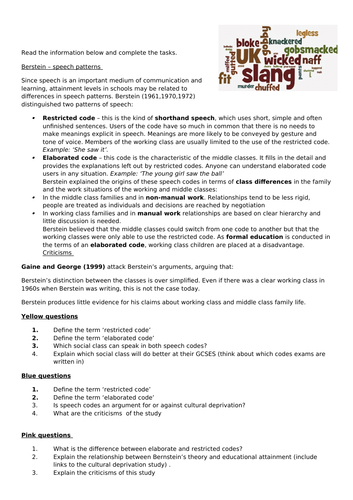 The lesson explore cultural deprivation and cultural capital. one of the activities relies on a page from the EDUQAS GCSE text book.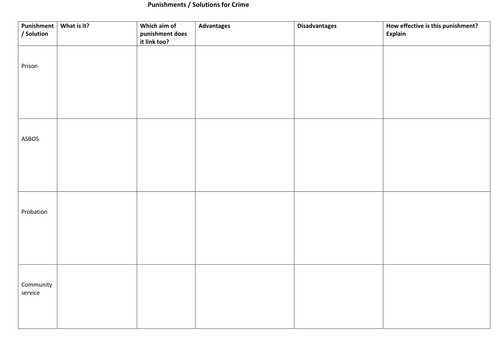 Students will explore the different solutions to crime. whilst doing a walk around activity/ carousel and watching a video on different types of punishment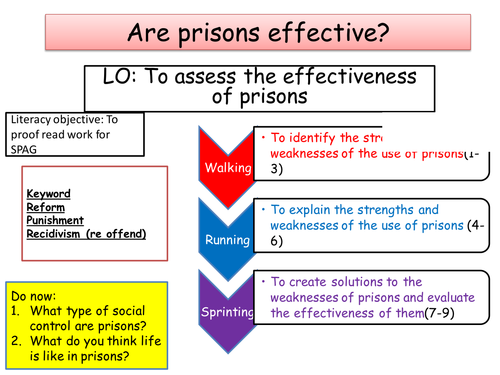 students start to assess the effectiveness of prisons, this lesson will require ICT use