TEACHER GEAR
I have been developing resources for teachers for over 15 years and teaching for almost 20 years.
156Uploads
40k+Views
6k+Downloads
I have been developing resources for teachers for over 15 years and teaching for almost 20 years.

This is a fun activity that will teach students how to determine if a website is a reliable resource or not. The students will view several websites to determine if the website is real or fake. The activity comes with a two pages. The first page talks about how to identify unreliable and fake Internet sites with a list of websites for the students to check out. The next page is a worksheet that helps students analyze and reflect on how they determined whether or not a website is real or fake.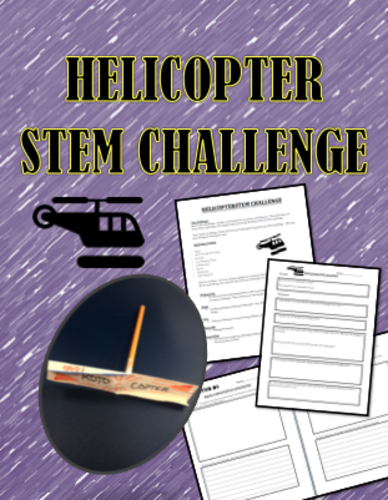 A fen stem challenge where students build a simple helicopter. The team that gets their helicopter to hover the longest wins! Here is what is in the packet: 1. Teacher Guide 2. Prototype Worksheets 3. Results/Reflection Worksheet

The Challenge: Your team has been employed the National Space Agency to design and build a rocket prototype. Your task is to design, build and test a rocket that not only goes the furthest distance, but is also the most accurate at 25 yards. The furthest flying rocket will win one of the challenges and the most accurate rocket will win the other. Can you win both challenges? Here is what is in the activity: 1. A teachers guide to help students through the design and testing process of their rocket challenge. 2. Two prototype worksheets to help students with the design of their rocket.

The Salem Witch Trials packet contains the following items: A worksheet that explains how to identify a witch and how to get out of being accused of witchcraft. Includes answer key. A Historical Detective Log that has questions for students to answer as they examine the primary sources of the Salem Witch Craft Trials. There are 3 primary source documents that look at three different people tried in Salem of witchcraft that include their fates. There is a video link with questions to a modern day theory as to why people in Salem acted so weird at the time. There are 9 pages of resources in total.

Amistad Slave Revolt and Trial with John Quincy Adams The Amistad Slave revolt and trial are covered in several different resources and activities. Here is what is in the packet: The Amistad Trial one page read with questions. Amistad Political Cartoon Amistad Comic activity Analyzing a political cartoon at the time of the Amistad resource activity Primay Source Activity on the Amistad with questions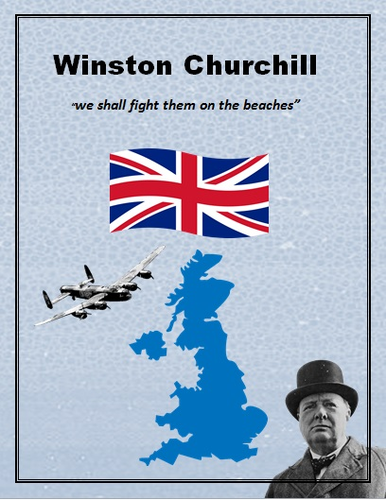 Winston Churchill makes one of the most powerful speeches ever made during WWII as Germany is attacking Great Britain. This lesson comes with the primary source speech and questions. Below is a part of his speech. We shall go on to the end, we shall fight in France, we shall fight on the seas and oceans, we shall fight with growing confidence and growing strength in the air, we shall defend our Island, whatever the cost may be, we shall fight on the beaches, we shall fight on the landing grounds, we shall fight in the fields and in the streets, we shall fight in the hills; we shall never surrender,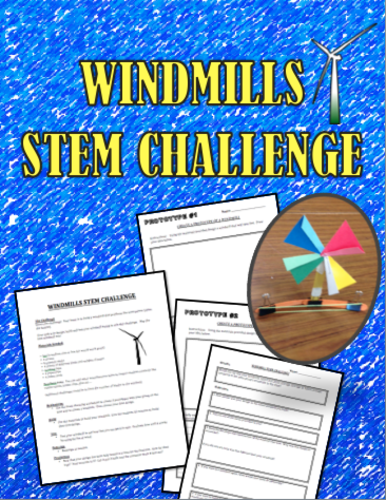 Students will design and create a windmill to see which team has the most efficient windmill. This is a fun an simple activity. Here is what is in the packet: 1. Teacher Guide 2. Prototype Worksheets 3. Results/Review Worksheet

This is a simple stem challenge that has students design and build a chain out of paper. The chain that can hold the most weight wins the stem challenge. This is a very easy prep and the students will have a lot of fun. Here is what is in the packet: 1. Teachers guide for the STEM challenge. 2. Two prototype pages 3. A results and reflection pag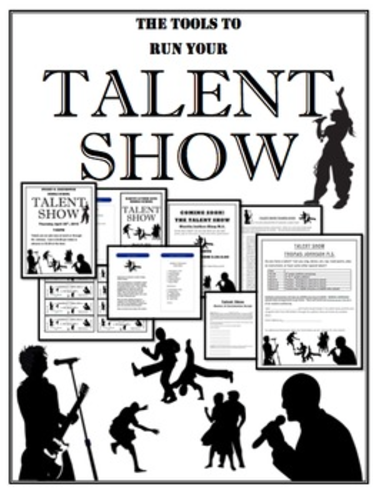 This is a complete kit with tips to run your School Talent Show. Here is what you get in the Talent Show kit which is in Microsoft Word and is easily editable to adjust to your school event: 1. Talent Show Audition Rubric 2. Talent Show Pamphlet 3. Talent Show Permission Slip 4. Talent Show Poster: Announcing Event 5. Talent Show Teacher/Sponsor guide 6. Talent Show Poster: Advertising Auditions 7. Master of Ceremonies Script to run the event 8. Talent Show Tickets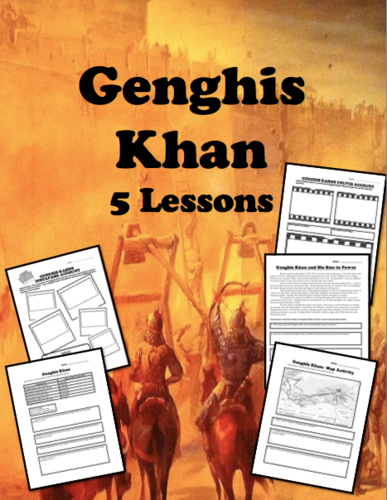 There are 5 lessons on Genghis Khan. Here is what is in the packet: 1. Comparing Genghis Khans Empire to Others Worksheet with Answer Key 2. Map Activity of Genghis Khans Empire Worksheet with Answer Key 3. Genghis Khan Rise to Power Reading Activity and Questions Worksheet with Answer Key 4. Genghis Khans Insta-Fame Drawing Activity Worksheet 5. Genghis Khans You-Vid Activity Worksheet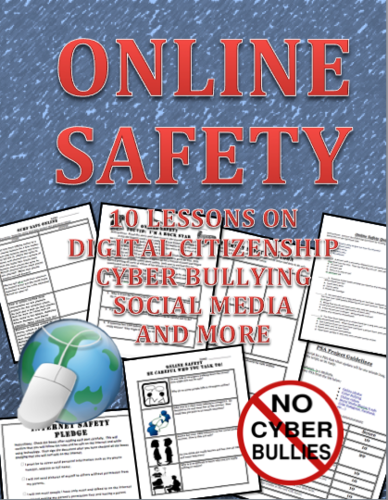 This is a 10 lesson workbook that discusses how to be safe online, digital citizenship, cyber bullying and surfing safe to include social media. Here is what is in the packet: 1. Online safety scenario worksheet 2. Digital Life: Playing it safe online. Short article with questions. 3. Creating an internet safety poster activity 4. Online safety Quiz that includes an answer key 5. Public Service Announcement activity about being safe online that includes a rubric and example. 6. Online safety when it comes to videos and social media. 7. Online safety: Be careful who you talk to 8. Surfing safe online 9. Internet Safety Cartoon Activity 10. Internet Safety Pledge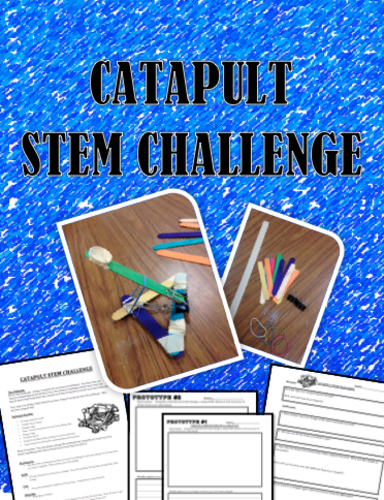 Students will compete in this STEM challenge to determine who has the best catapult bast on range and accuracy. This is a fun one day activity that is really easy and fun to teach. The packet includes: 1. Teacher Guide 2. Prototype Worksheets 3. Results/Reflection Worksheet

This is a fun stem challenge that I call "Escape the Island" Students will design and build a raft from mostly materials they find outside. If they can get their raft to move from one end of a Rubbermaid bin to the other by blowing on the sail and it floats for 15 minutes they win. This activity is a lot of fun and does not require the teacher to purchase a lot of materials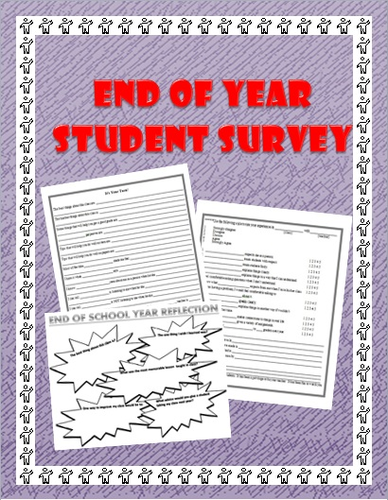 Find out what your students think about your class by using this survey. There are two different types of surveys. One is a questionnaire and the other is a graphic organizer. Your students will tell you what they loved about your class and what you may want to look at changing.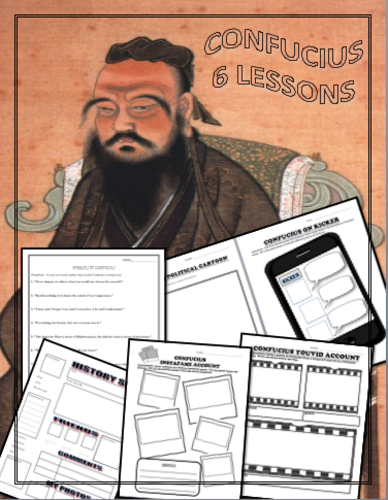 Learn about Confucius in a fun and exciting way. There are six lessons on Confucius. Here is what is in the packet: 1. Analyzing famous quotes from Confucius worksheet with answer key. 2. Confucius political cartoon worksheet 3. Confucius on Kicker worksheet 4. History Space worksheet 5. Confucius on Instafame 6. Confucius on Youvid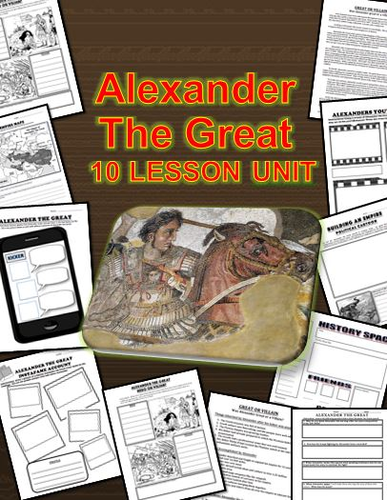 Here is what you get: 1. A map activity about Alexander the Greats empire 2. Short one page read about wether Alexander the Great was a villain or a hero. 3. A graphic organizer for Alexandr the Great to determine if he was a Hero or Villain with questions. 4. A list of Alexander the greats accomplishments and interesting facts. 5. A political cartoon activity with questions. 6. A short read about Alexander Battling Porus and the Elephant Army in India with questions. Includes some primary sources. 7. Alexanders Primary source speech at the Hydaspes River in India with questions. 8. History Space Worksheet 9. Confucius Youvid Worksheet 10. Confucius Instafame worksheet 11. Confucius on Kicker worksheet A few of these worksheets are sold separately, but the best deal is this packet.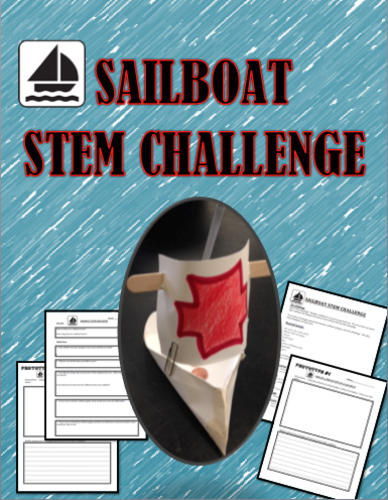 In this stem challenge students will build a boat to move items from one side of the room to another. This is a really simple Stem challenge that is fun and exciting. What is in the packet: 1. STEM Challenge teacher lesson page 2. Prototype worksheet 3. Results/Reflection worksheet

This is an Internet Safety Trivia game with a fun twist. It has a few bonus blocks where a hacker pops up. The students get double the points if they can answer the hackers question. This is a fun way to learn about online safety.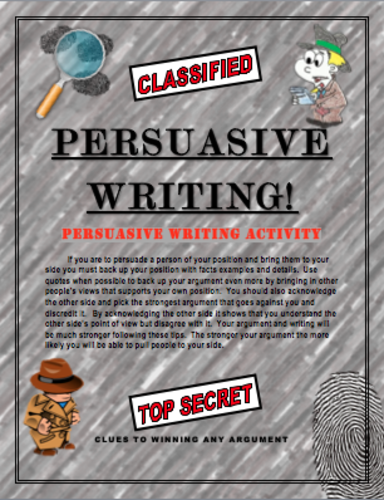 Teach students how to write a good persuasive essay. With this format students will learn to master it. The six page packet contains detailed paragraph by paragraph instructions on how to write a 5 paragraph essay and win your argument. It also has a list of writing prompts that they can choose from. The packet also contains sentence starters and suggestions for struggling students and a detailed rubric. You could do this lesson several times picking a different prompt each time until your students master persuasive writing!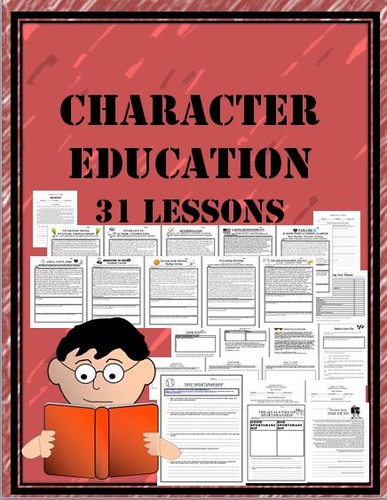 This packet contains 32 character ed. lessons that deal with a variety of topics. Here are the lessons in the packet: 1. Showing Respect 2. Quitters Never Win 3. Online Safety 4. Preventing and Solving Conflicts Outside the Classroom 5. Preventing and Solving Conflicts inside the Classroom 6. Respect 7. Ranking Your Values 8. Good Sportsmanship 9. The Qualities of Good Sportsmanship 10. True Sportsmanship 11. Respectful at the Park 12. Respectful 13. Responsible 14. Ready to Learn 15. Resolution to Succeed: Abraham Lincoln 16. You Are Judged How You Act: Actor Harrison Ford 17. Overcoming Hardship: Actor Jim Carrey 18. Never Stop Trying: Inventor Thomas Edison 19. Determination: Restaurant Owner Colonel Sanders 20. Taking Responsibility: General Dwight D. Eisenhower 21. Never Give Up: Author Steven King 22. Failure is Sometimes a Lesson Learned: Founder of Sony, Akio Morita 23. Surround Yourself with the Right People: Apple Steve jobs 24. Never Stop Trying: Basketball Player Michael Jordan 25. Be Respectful 26. Recognizing Respectful Behaviors 27. Be Responsible 28. Recognizing Responsible Behaviors 29. Be Ready to Learn 30. Recognizing Ready to Learn Behaviors 31. Reflection letter to parents about grades and school 32. School Scenarios and How to Handle Them Please note that this is a collection of many of my different Character Ed Lessons and some of these lessons can be bought separate from this workbook, but this packet is the best deal. Get the whole packet here and save!