16Uploads
913Views
329Downloads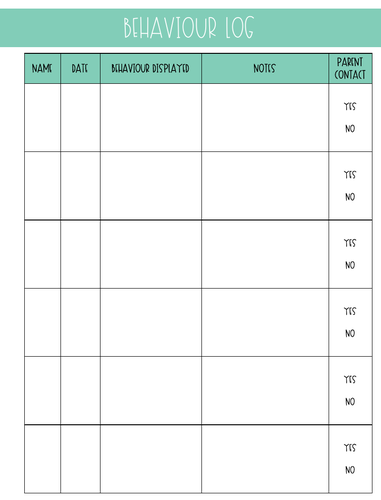 Behaviour Log, good for qualified teachers and trainees, to help evidence standards and make notes for parents evenings etc.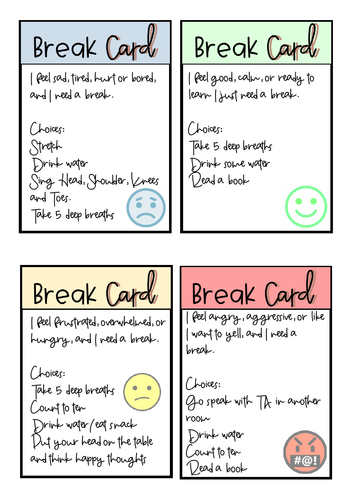 Break Cards for children with special needs. These cards will help them understand their feelings in lesson times and gives examples of how they can calm themselves down.
Each one includes an explanation for when you use them, what they are used for, why they are used and how they can be used!🤍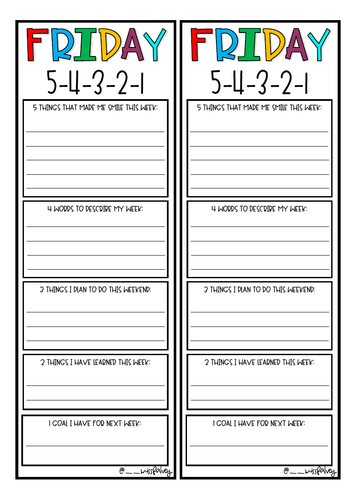 A simple way of getting children to review and reflect on their week and make a goal for the following week.