A Level English Language and A Level Lang/Lit
48Uploads
32k+Views
19k+Downloads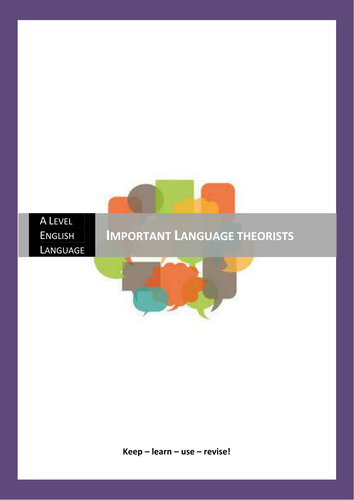 This resource has been designed for AQA A Level English Language (new specification). It is a brief glossary of theorists relevant to the different areas of study on the course: - Language and dialect/accent - Language and Age - Language and Occupation - Language Change Over Time - Language and Gender This could be useful to re-cap from the AS course, for revision towards the end of the AS course, or to give to students now on the second year of the new programme. Whilst it is not exhaustive, it's intended to give students a bedrock of relevant theorists explained in a brief but clear way, and it's a straightforward resource they can use for reference, revision, or to support other classroom/homework activities.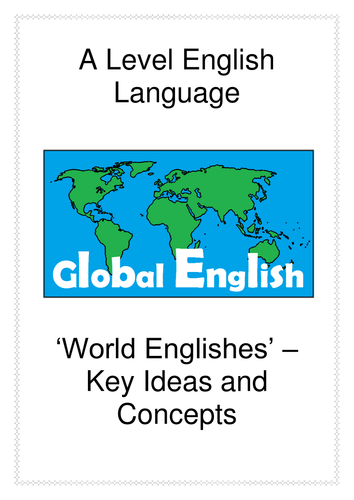 Closely following David Crystal's book, English as a Global Language, this reference booklet identifies some of the reasons for: - The English language's position of world importance - Issues and considerations surrounding the topic of English as a global language - What could happen in future. It is intended to support AQA's new A Level English Language (second year of the course). The booklet asks lots of questions: these could be for students to discuss in class, make notes on in their own time, or even draft their own exam questions for one another (if they can also identify a suitable piece of data to accompany their questions!) It should support learner understanding of some of the relevant context for the position of English.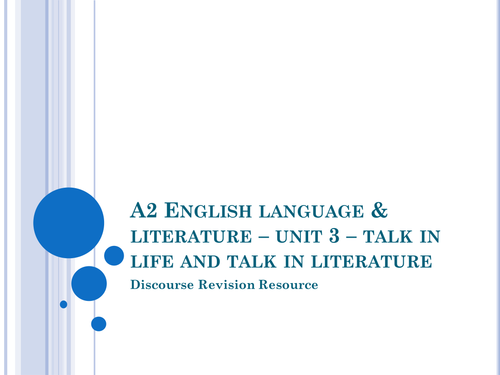 A PowerPoint intended to come at the end of the preparation for the exam. Students can work through the interactive presentation and revise key discourse terms and theorists as they go: there are links/resources to follow.