17Uploads
5k+Views
1k+Downloads
GCSE DANCE RESOURCES!
A tool to aid revision for the GCSE Dance exam - using descriptions, interpretations, contributions and mood suggestions. All six professional works addressed within this.
Revision bookmarks on physical, expressive, technical and mental skills. Inclusive of definitions and ways to improve. A perfect revision tool to aid your students. Be sure to check out my other revision bookmarks in my resource shop.
A Linha Curva Emancipation Infra Artificial Things Shadows Within Her Eyes
Includes knowledge organisers for the following subject areas of the GCSE Dance course. Choreography Performance ALC AT EofE Infra Shadows WHE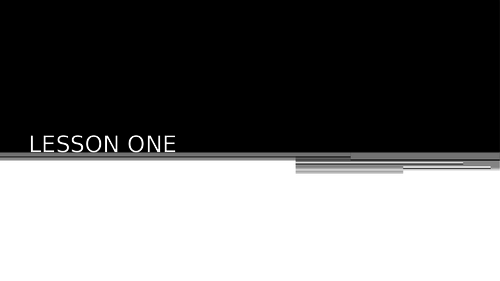 Infra - NEW SPEC anthology. Component 2. Delivering the constituent features of Infra. All covered in depth with examples and tasks throughout this series of PPT slides. Costume Set Lighting Aural Setting ASDR 12 marker tasks Starter tasks
Use these by sticking them in your students margin to support them when answering 12 mark questions for Section C.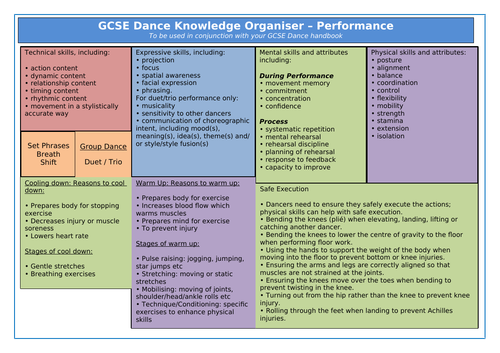 GCSE Dance New Spec - Knowledge Organiser Performance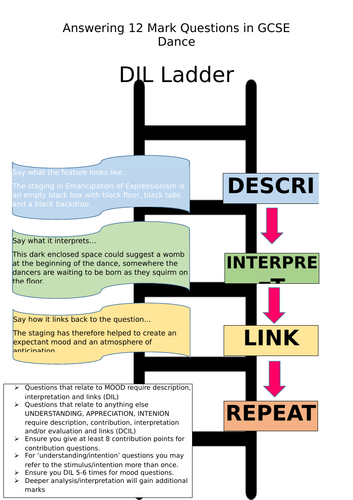 GCSE Dance 1-9 Spec - DIL / DCL ladder posters for your classroom/studio. I have these printed in A3 in the studio and theory classroom. I also ensure my students have these printed and stuck into their theory books/folders. 12 mark question guidance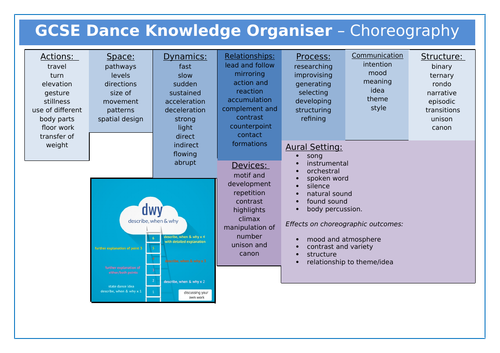 GCSE Dance new specification - Knowledge Organiser for choreography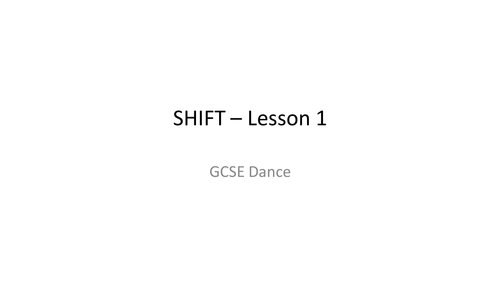 AQA GCSE Dance - Teaching Set Phrase Shift - 6 weeks of lesson plans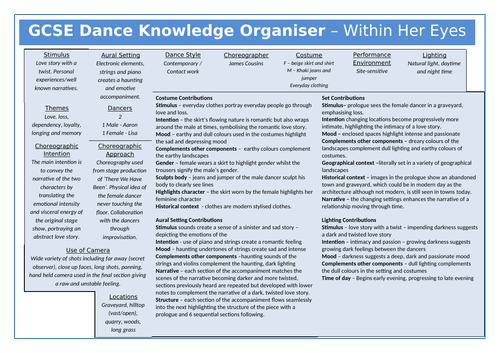 GCSE Dance New Spec Knowledge Organiser - Within Her Eyes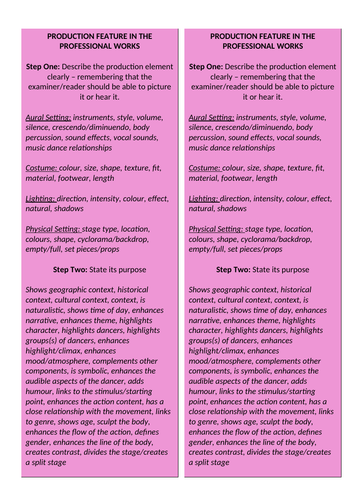 Use these bookmarks to support your learners with answering section c of the GCSE Dance paper.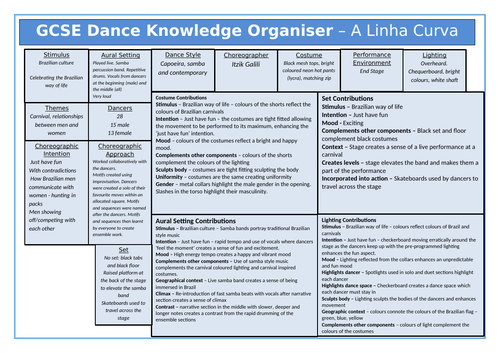 GCSE Dance New Spec Knowledge Organiser - A Linha Curva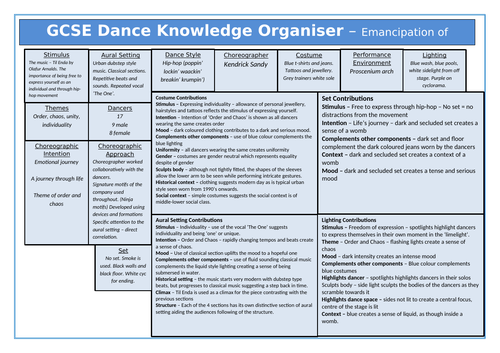 GCSE Dance New Spec Knowledge Organiser - Emancipation of Expressionism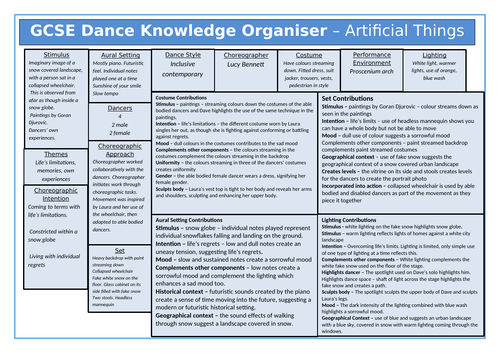 GCSE Dance New Spec Knowledge Organiser - Artificial Things