Little Primary Teacher's Shop
43Uploads
21k+Views
12k+Downloads
Reading posters with different strategies ideal for book corners or guided reading area.
Back to school activity, 20 different descriptions for children to find names to.
Pop Art flipchart, covers about 3 lessons, from the introduction to creating a pop art portrait in the style of Roy Lichtenstein.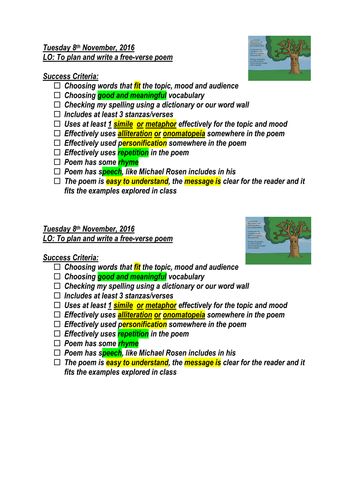 A success criteria to help children write their own free-verse poems using poetic devices.
Just a quick worksheet to get children to analyse the techniques and colours in Pop Art. Has a few questions at the end which children can talk through with their partner or in groups.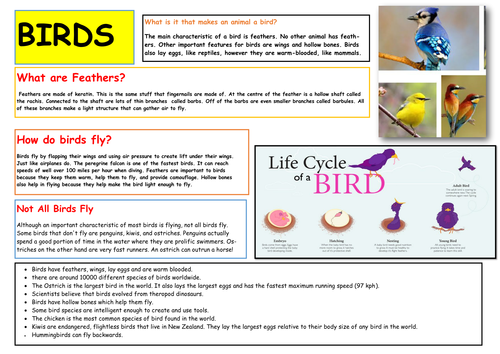 Informative poster about birds, good for non-chronological reports, or Life Cycles.
Roman numerals activities for upper key stage 2 kids. Includes 3 differentiated activities with progression. Also includes answers to activities and a roman numerals chart.
Adjectives explained with word mats included. Can use as a display and classroom resource for kids to improve their writing. Comes in three different colour choices.
Maths activity for multiplying by 10, 100 and 1000. Children have a go at multiplying between 1 and 3 digit numbers. Less able can use the place value charts to support them with multiplying (also attached). Children can then move on to applying times tables facts to 20, 300, and 4000. Answers for these are provided. There's a blank version for kids to also create their own questions; I also created an 'If I know...' section for children to apply their skills (no answers available). Hope you find this useful, please rate and let me know how I can improve this!
Display for classroom door, great for the beginning of the year!
Christmas Bundle for £2.00!! Wordsearches, vocab sheets, drawing cards, letters to Santa plus word banks! Suitable for KS1 and KS2!
Ideal for children in Early Years to improve their fine motor skills. 35 different sheets of cutting, tracing, counting and colouring.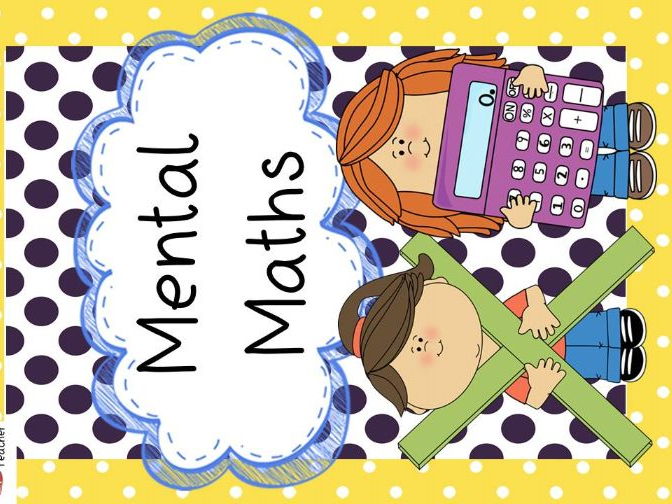 Mental Maths practice at school or at home. Includes: 10 different mental maths tests with 10 set of questions. One of these sheets is a fractions and percentages quiz, the other is multiplying and dividing by 10. Answer sheets included. 1 chart to monitor progress. 3 different activities based on adding, multiplying and reading numbers to 10 million. 40 sheets in total.
Eight different Christmas word searches, fun and colourful. Some are more challenging than others! Have fun :)
34 Christmas words with matching definitions and pictures. Great for EAL learners. There's also an opportunity for kids to draw and write on the blank versions. Enjoy!
Posters showing different ways children can start sentences (ed, ly, ing, simile, time opener) and also includes word mats children can use. I printed and laminated the word mats for children to take and use in Literacy. You could also stick some of the wordmats into the front/back of Literacy books.
Number stories involving adding and bonds to 20. Ideal for KS1 and children learning to count.
A range of place value charts for either KS1 or KS2. Over 26 different PV charts to choose from, very beneficial for differentiation. A3 Size so very good for paired work, or laminating to keep for life. Some of the charts also have spaces for number sentences.