10Uploads
9k+Views
14k+Downloads
Languages specialist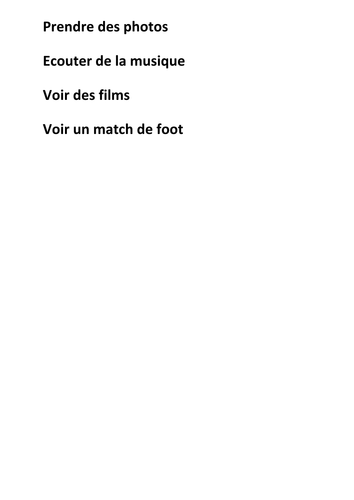 A matching up activity which can be played as a game where students are split into groups and given activities, must stick them onto the correct place e.g. voir des bateaux - le port Some trickier vocab too, to extend Y9 or suit GCSE students.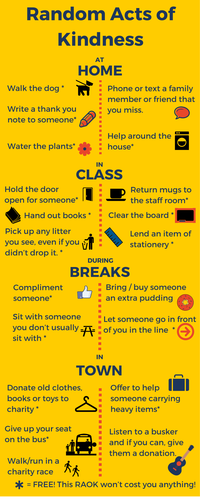 I'm planning to encourage my tutees to perform at least 1 RAOK a week and then share their experiences during tutor time. This will be a classroom poster and checklist to stick in planners. I made this with a Year 7 tutor group in mind, but if you want to tweak it, you can also access the online document here (totally free to edit via Canva): https://www.canva.com/design/DABXo0PKWSo/H_Bbw3N_mEfG9tzMvSlh8Q/edit Please leave me feedback :)
Ready-to-print resources to italianise any classroom! Useful vocabulary sheets - print A3 for classroom displays, print A5-A4 for children's books and folders.
Suitable for KS3/KS4 Italian students, or A1-B1 CEFR levels. Adjectives mat / lista degli aggettivi I have provided the translation for trickier ones, easier ones left untranslated so you can set their translation as an additional task. With this download you will get both the editable word doc and the PDF, so you can make whatever changes you like to the original :)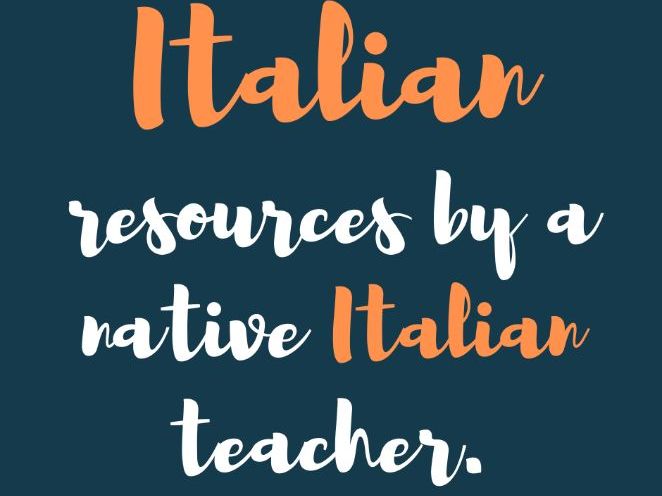 This one-off lesson is ideal for a 60 to 90 min block with students who have already been studying Italian for some time. I used it with private tutoring clients who are at a CEFR A2-B1 level, which is similar to secondary school students who have done italian in Y7-Y9 or an accelerated pre-GCSE course. The grammar and vocabulary would be accessible to most GCSE students, too challenging for beginner Y7 students, and easy for any A-Level students. Included in this pack: Ready-to-use powerpoint presentation Lyric sheet with gap fill activity FREE Adjective mat which is usually sold separately at £1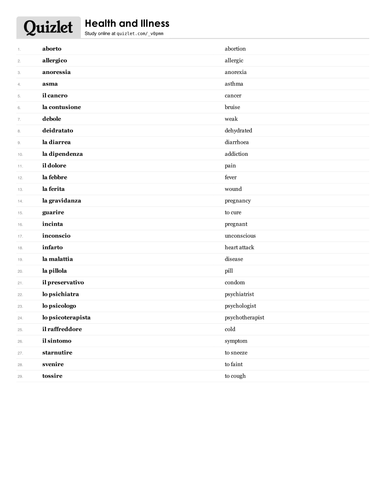 All the resources I've made and used so far for my Year 13 class to develop vocab on exam topics, and help them develop their Unit 3 speaking exam prep. It's my first year teaching Y13 so resources probably aren't perfect but thought I'd share anyway! :) Please refer to the Powerpoint for the comprehension questions for each of the articles!
A worksheet on two poems suitable for MA Year 3/4, LA Y5. Themes: Nature, the arctic, foxes. Snow Fox by Liz Brownlee and Arctic Vixen by Michael Baldwin. Would love your feedback on this!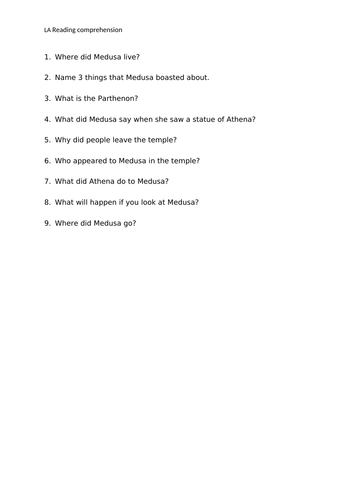 Reading comprehension of Medusa's origin story/Medusa and Athena. Suitable for mixed ability KS2 groups. This pack includes: Text with numbered paragraphs Word building activity, find words in the text and discuss meanings 3 Reading comprehensions (in order from easiest to hardest) Picture captioning activity, match pictures to numbered paragraphs. I am using this with Y4 and Y6. Feedback is very welcome :)