11Uploads
45k+Views
27k+Downloads
Our guidance on teaching about mental health and emotional wellbeing through PSHE education was originally produced under a Department for Education grant, and has been fully updated and relaunched for 2019 to match the government's new statutory PSHE requirements regarding Health Education, Relationships Education and RSE. The guidance covers key aspects of teaching about mental health effectively and safely, including: Why it is important to teach about mental health and emotional wellbeing Key principles in teaching about mental health and emotional wellbeing safely and confidently Building teaching on mental health into a planned PSHE programme Addressing challenging mental health issues such as eating disorders, self-harm and suicide See also: Lesson plans and PowerPoints We've also created a FREE suite of 18 lesson plans and resources for key stages 1 to 4 — designed to be used in conjunction with the Teacher Guidance (in fact it is essential to consult the Guidance before delivering the lessons!). Topics include teaching children how to describe emotions, discuss their anxieties and worries, and develop coping strategies. Lessons aimed at key stages 3 and 4 also cover eating disorders, self-harm and depression and anxiety. The materials have been fully updated for 2019, and new PowerPoint versions published exclusively for PSHE Association members.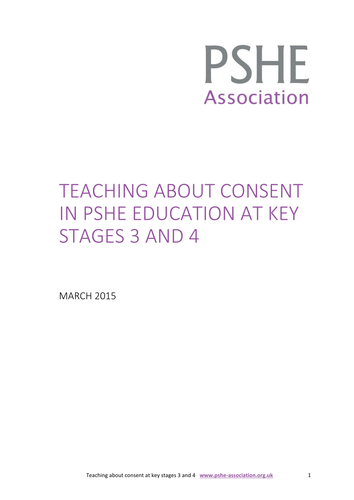 This guidance contains advice and resources for teachers on delivering lessong about consent at Key Stages 3 and 4. It is split into 2 parts: the first consisting of general advice and an outline of key concepts; the second a set of 8 lesson plans exploring different elements of consent. It has been developed by the PSHE Association, and funded by the Department for Education. It contains a joint foreward from Home Secretary Theresa May and Education Secretary Nicky Morgan. An FAQ on using this guidance is available at: https://www.pshe-association.org.uk/consent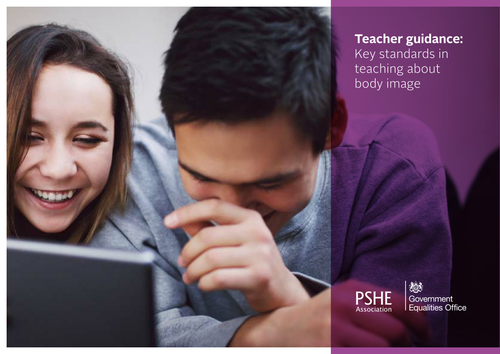 This guidance provides practical support to teachers about the confident and safe teaching of body image as part of PSHE education at Key Stages 1 to 5 . It advises teachers on developing their own teaching materials or adapting existing resources for use in the classroom. The document includes a list of recommended resources. Contents include: - exploring what body image is - how to create a positive school environment - how to build body image into PSHE - working with parents - addressing the needs of vulnerable groups - recommended resources
The Toolkit will enable you to develop your pupils' knowledge, skills and understanding based on the three Programme of Study core themes: Health and Wellbeing, Relationships and Living in the Wider World. In addition, we have developed new medium term plans for each year group and two example PSHE education curriculum overviews. The full versions of the toolkits also include explanations of how to develop a school curriculum framework for PSHE which is bespoke and personalised to your school, in line with best practice.
Our Programme of Study for PSHE education (key stages 1 - 5) identifies the key concepts, skills and attributes that are developed through PSHE education. It will help schools to fulfil their statutory responsibility to safeguard pupils, support their spiritual, moral, cultural, mental and physical development and prepare them for the opportunities, responsibilities and experiences of life. The PSHE Programme of Study was produced in consultation with a wide variety of agencies and practitioners to meet the needs of today's pupils and is regularly updated to meet these changing needs. The programme of study includes three core themes: 1. Health and Wellbeing 2. Relationships 3. Living in the Wider World Our Programme of Study for PSHE education is now regularly signposted by the Government as the go-to guidance for teachers and schools when planning their PSHE education curriculum. *The Government has committed to making the health education and relationships education/RSE aspects of PSHE compulsory from September 2020. See our new mapping document outlining how the Programme of Study for PSHE education covers — and goes beyond the new statutory guidance.
In this episode we explore the topic of using external visitors/contributors in the classroom and consider some of the potential benefits and challenges that these visits can bring, alongside several strategies and examples for managing them effectively. We also discuss the new statutory guidelines for relationships education, RSE and helth education, and the opportunity this brings — to raise the status of the subject and ensure high quality training. The podcast is based on our guidance document: Selecting and working with visitors and speakers — guidance for schools, which is available to download for members (become a member). You can subscribe to our (free) mailing list if you're not signed up already, for the latest policy updates, news and resources. You can also follow us on facebook and twitter to help us spread the word and develop best practice across our network of partners and practitioners
Based on the PSHE Association Programme of Study, this unique framework identifies topics of particular relevance to learners with SEND and maps out progressive learning opportunities within each topic from key stage 1 to 4. The full version of the framework is freely available to Association members (Become a member), and enables teachers to plan class, group or individual learning in a variety of ways. It also provides guidance on how to assess and evidence pupils' progress and achievement in PSHE education. The framework will support you to ensure that pupils with SEND experience a high quality PSHE curriculum which equips them to manage the issues and everyday realities of their lives. Pupils in special schools, external bases, nurture groups, alternative provisions and mainstream settings will benefit from the cohesive approach presented in this resource.
These two guides will support primary and secondary colleagues with parental engagement when it comes to the Relationships Education and Relationships and Sex Education (RSE) aspects of PSHE education. They include practical advice for schools — including a template letter and parent workshop plan — on how to positively communicate with parents about the statutory changes, as well as an overview of requirements regarding withdrawal of pupils from sex education.
Our Programme of Study for PSHE education has three strands — health and wellbeing, relationships and living in the wider world. Schools are expected to cover all three but it will be mandatory for all schools to deliver health education and relationships and sex education (or 'relationships education' in primaries) by 2020. With statutory status for the majority of PSHE education now confirmed, schools are beginning to review and update their curriculum accordingly. The new statutory guidance for RSE, relationships education and health education sets out what schools will be required to cover. We've updated our document outlining how the Programme of Study for PSHE education covers — and goes beyond — the statutory guidance.
n this episode of PSHE Talks, Sam speaks to Bank of England Economist, Malindi Myers; and PSHE Association Subject specialist, Jenny Fox. Malindi and Jenny explore the meaning of 'economic wellbeing' for young people and how schools and teachers can support this area of learning through PSHE education. They also discuss free, jointly produced resources that teachers can use in the classroom. Make sure you check out our Top tips for teaching about economic wellbeing in PSHE education document, which is free to download. Co-produced with the Bank of England, it helps PSHE leads to put economic wellbeing at the heart of the PSHE curriculum, with simple ideas to build teachers' confidence, make learning relevant to students and ways to make the most of a variety of online tools. You can subscribe to our (free) mailing list if you're not signed up already, for the latest policy updates, news and resources. You can also follow us on facebook and twitter to help us spread the word and develop best practice across our network of partners and practitioners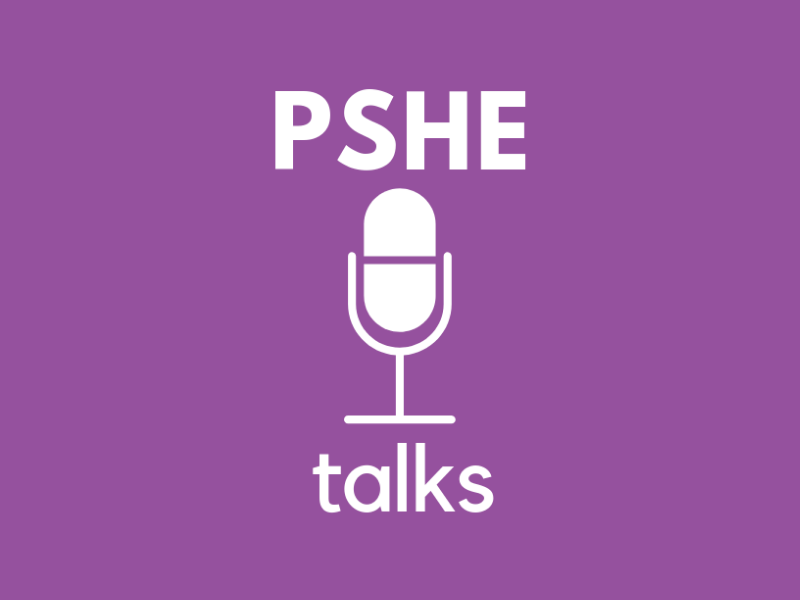 In this episode of PSHE Talks, Sam speaks to sleep experts Dr Michael Farquhar and Dr Charlie Tyack from Evelina London children's hospital and Jenny Fox from our subject specialist team. Together, they discuss some of the strategies and tips from the recently released Sleep Factor lesson plans for Key stage 2, 3 & 4 that young people can employ to help them get a better night's sleep. The team also discuss the references to sleep in the new statutory health education guidance, and Michael and Charlie offer their top three tips for a better night's sleep… but you'll have to listen to find out! You can subscribe to our (free) mailing list if you're not signed up already, for the latest policy updates, news and resources. You can also follow us on facebook and twitter to help us spread the word and develop best practice across our network of partners and practitioners