Ms Hughes Teaches
History resources to engage and educate.
11Uploads
42k+Views
15k+Downloads
History resources to engage and educate.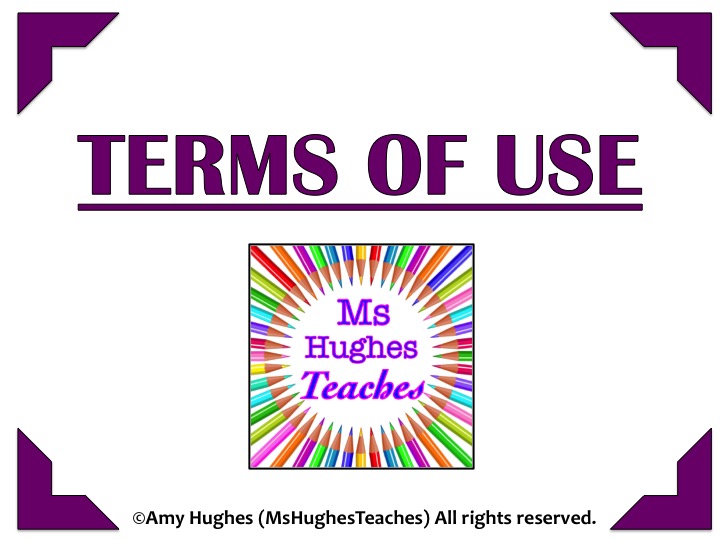 These are the Terms of Use for all products by 'Ms Hughes Teaches'. These are in addition to those automatically added by TES.

Help your students improve their inference and deductions skills with these lessons. In these lessons students work in pairs or groups to evaluate the evidence and arguments given and reach a valid judgement. Save over 30% on the items if bought separately! Check out the individual lessons in my store. Grab a bargain.

Three lessons on various aspects of the First World War, including war poetry, desertion using primary source materials and The 1914 Christmas Truce int he trenches.

This bundle is small at the moment but it will grow! Grab a bargain at over 20% off these three resources. This bundle contains a lesson on the religions of the Native Plains Tribes, a source based enquiry on why Europeans went to the Americas in the 15th/16th centuries and a full GCSE standard lesson on the Native American Civil Rights Movement. There is also a worksheet activity on Native American Family Life.

In this centenary year of the success of the campaign for Womens' Suffrage, these resources can help you to teach your young people how it came about. The resources included are: - A 33 page test prep and study book covering the whole period from 1880 to 1918. Students complete tasks and, fill tables and answer source based questions throughout. - A Suffragette Suicide? History Mystery gets your students to consider the aims of Emily Wilding Davison at the Derby when she was killed by the kings horse. They analyse the evidence to decide what they think she had intended that day. - A PowerPoint on the experience son Suffragettes when they were imprisoned and force feed while on hunger strike. Include primary source analysis. Take a look at the pages for each resource. Excellent all round resources to help your GCSE and A Level students understand and engage with this extremely important period in history.

***Newly Added - RED SCARE WORD WALL/FLASH CARDS!*** This growing bundle contains 6 RESOURCES on key people and campaigns in 20th century USA. Lessons included look at the presidencies of Herbert Hoover and Bush Sr, as well as the Civil Rights movement and The Red Scare. SAVE OVER 30%

Going back to school can be a challenging time for many people. Can your students beat the puzzle code and work out the advice in the paragraph? It works well as an icebreaker at the start of term or simply as a brain teaser. Students have to work out the letter/number code and fill in the paragraph accordingly. Four letters have been given already to help start them off. I introduce an element of competition to keep my classes focused with a small prize for the first to finish. This puzzle contains an extension whereby the class have to come up with their own advice to new students. This keeps the students heads down and learning something! YOU MAY ALSO LIKE: PUZZLE GROWING BUNDLE: Click here Get the year off to a smooth start! The answer key is included. TERMS OF USE: This download (free or purchased) is for your own personal use in your classroom or your home. Please do not share my resources with others unless given explicit consent by me. Please direct them to my store instead. This download MAY NOT be used in whole or in part on any distance learning course platforms including, but not exclusive to, Outschool or Udemy. You may not share this download. You may not alter any item in this download, resell and claim as your own work. Similarly, you may not sell or share these resources with anyone and you may not use the contents of this download to create anything for commercial purposes or other commercial products. If you are an education board or school and would like to use my resources district wide, please contact me about licensing. ©Amy Hughes (MsHughesTeaches) All rights reserved.