219Uploads
1240k+Views
1671k+Downloads

Flashcards to help learn the phonics sounds with pictures of the Jolly Phonics actions to aid memory recall. Hope that people find them useful.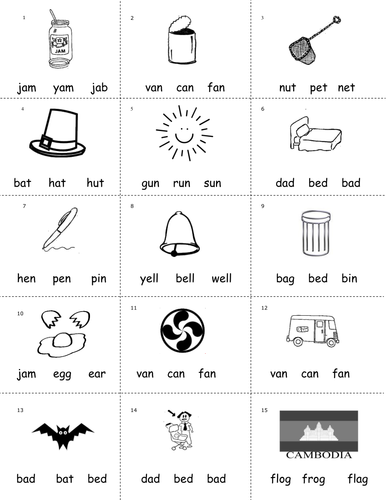 30 Clear clipart B&W pictures of CVC words with three words below the picture. Children look at the picture and circle the matching word.

Phonics Spelling Home Learning Pack. honics book + phonics worksheets Includes 100s of pages of worksheets covering the majority of the UK phonics covered during reception, year 1 and year 2 at school. Designed by a year 1 school teacher and used in many schools around the world Special bundle price with my best phonics resources. Limited time offer, available only during Covid19 school closures.