PurplePotassium's Shop
A variety of science resources for K33-KS5. Enjoy!
18Uploads
5k+Views
468Downloads
A variety of science resources for K33-KS5. Enjoy!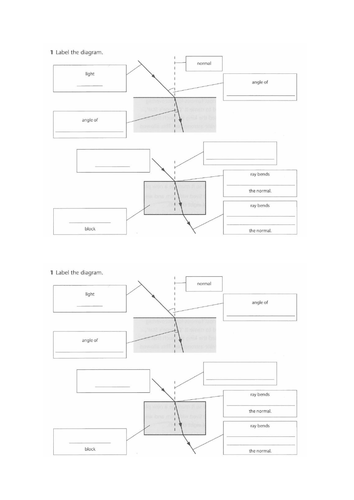 Physics lesson on refraction of light. Suitable for a KS3 group, may be used for a lower ability KS4 group. Upload includes, powerpoint, two choices of starter, practical method, including method worksheet in ppt, diagram to label, conclusion to complete and plenary activity.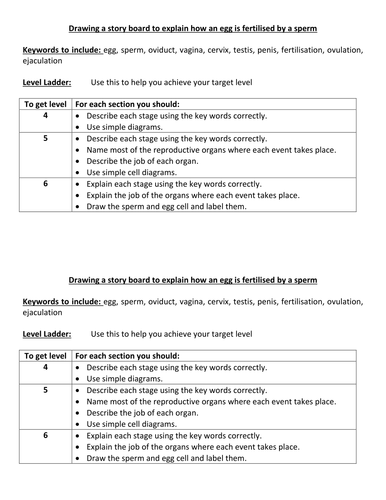 Includes: powerpoint & resources, videos, card sorts, story board level ladder. Suitable for KS3. Used as part of reproduction topic for year 7.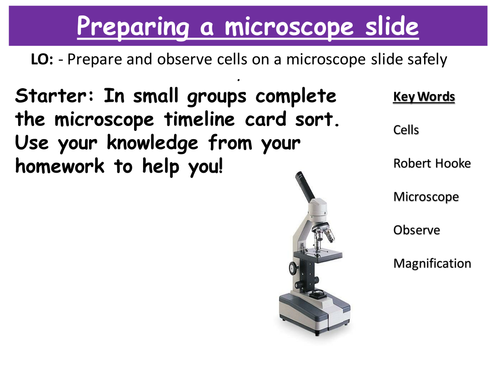 Suitable for KS3. A solid lesson for teaching students how to prepare a microscope slide. Powerpoint includes, choice of two starters for different ability groups, a choice of two practical instructions, and follow up questions, a tutorial for how to calculate magnification, followed by plenary RAG Quiz. A separate ppt is provided for higher ability starter.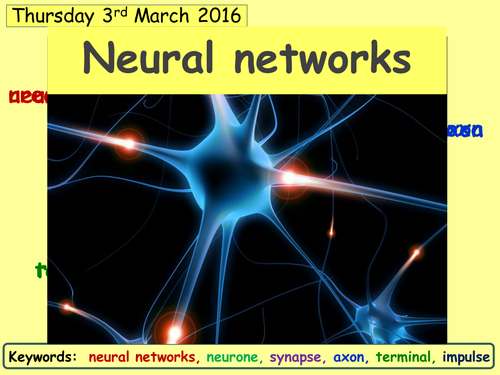 For the new AQA Science specification (2016). I made this for an observed lesson for my NQT year, received lots of praise. File includes: powerpoint, resources and help sheet (hidden slides within the powerpoint), and practical idea. Note: The jigsaw was created using the image on slide 14. This can be generated using any online jigsaw puzzle generator website.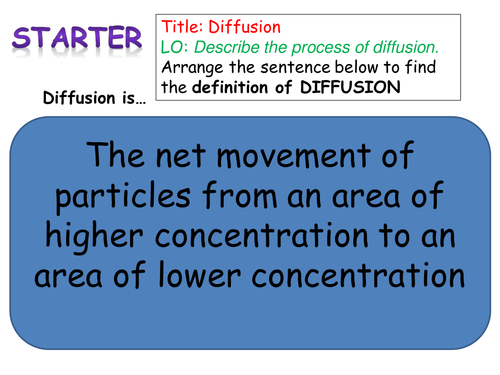 2 lessons included in powerpoint. Suitable for KS3 OR low ability KS4. Includes practical, instructions and questions. Lesson 2 includes, market place activity where students look at diffusion in action/in animals and plants.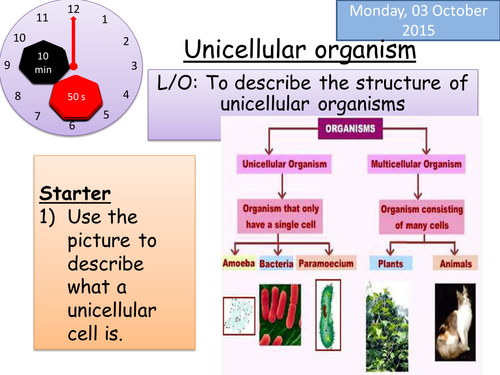 Powerpoint includes different activities that introduce students to different unicellular organisms (amoeba, euglena, etc) videos and plenary quiz are also included. Suitable for KS3. Links to Activate 1.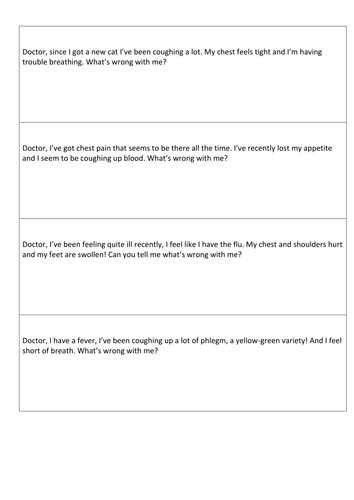 I used this lesson for an observation and received outstanding in all categories. It will require flipped learning (select approximately 5 high achieving students a week in advance to research the parts of the breathing system & gas exchange and set them the task to produce a short powerpoint OR an information poster on large sugar paper) - they will use this to teach in the lesson. The powerpoint provided includes graded success criteria, graded tasks, AfL opportunities and an activity that allows students to apply their knowledge by playing the role of doctor. Suitable for KS3. Links to Activate 1. The bonus question at the end is aimed at the student teachers/lead learners to stretch & challenge.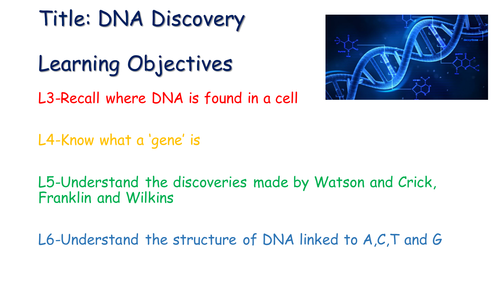 Webquest lesson on the structure of DNA and discovery of DNA (watson, crick, franklin). I used this lesson with a middle set year 8 after a series of lessons on cells. Upload includes ppt (with some information on slides 4-9 that can be placed around the room to give students hints), webquest worksheets with questions and useful links for specific sets of questions provided, as well as extension questions. Note: access to laptops, ipads or computers required.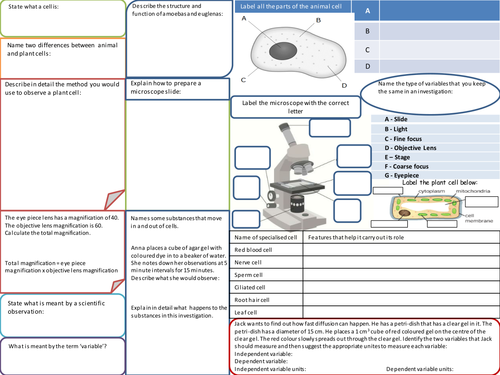 A series of revision mats focusing on skills based questions for the new Activate SOW for year 7. The questions range in difficulty and there are some challenging GCSE based questions included. It can also be used as a revision resource to help students practice skills based questions on a variety of topics. Topics include: cells and microscopes, breathing & respiration/ body systems. animal reproduction, plant reproduction, particles, atoms, elements & compounds, chemical reactions, acids & alkalis, forces, waves, sound, light, space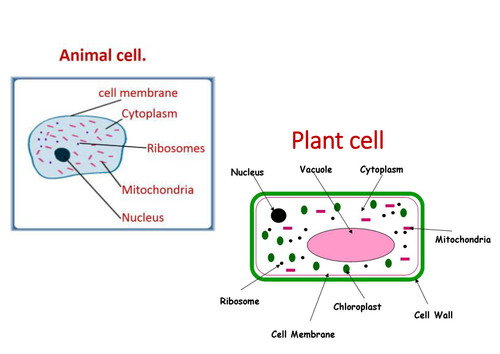 Interactive lesson, includes think-pair-share, video, memory game, labelling exercise, around the room scavenger hunt, mini plenaries, MWBs or RAG card quiz at the end which allows opportunity to correct misconceptions. Suitable for year 7, 8 or low/middle ability year 9. Works well with any SOW that includes a lesson on animal and plant cells and the role/adaptations of the organelles.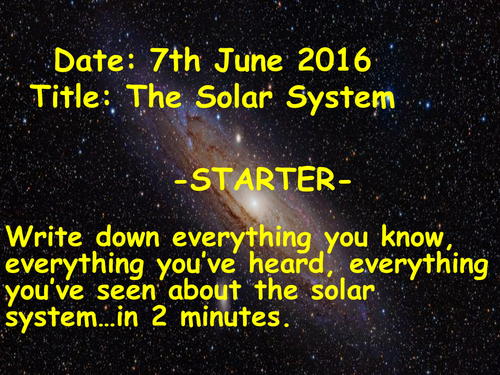 Physics introductory lesson to space or solar system (geocentric and heliocentric models). Including historical references to Aristotle, Copernicus and Galileo. Resources include: powerpoint, TPS activity, two choices of video for Galileo, questions for video, newspaper article activity, checklist, peer review, exam practice and multiple choice plenary. I have used this lesson with a top set year 7 and a middle set year 10 with a few adjustments. Links closely to Edexcel P1 specification, but can be used otherwise.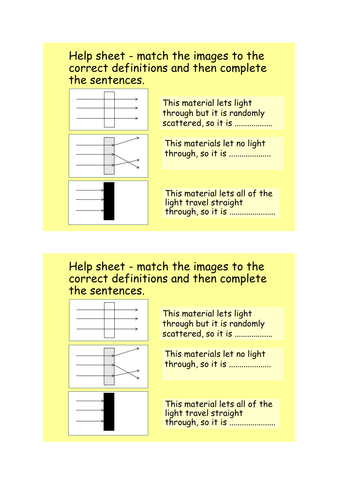 I used this lesson very successfully for an interview and I was offered the job as a result! Suitable for a KS3 group (in particular year 7/8 or low ability year 9), but activities can be adapted quite easily depending on ability. Links in nicely with the activate SOW. File includes: powerpoint (including timers, levelled objectives, colour-coded keywords on each slide), teacher sheet (with information about resources and the practical), worksheet (linked to the different activities) and help sheet.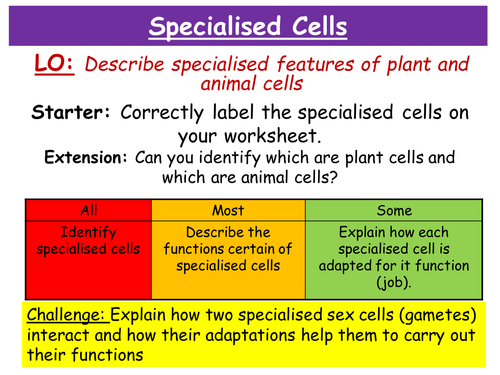 Includes, labelling activity, challenge questions, interactive expert/non-expert activity, differentiated tables to complete for expert/non-expert activity, consolidation of information 'teach your nan or grandad' activity and AfL. The second resource contains information on several specialised cells, including, red blood cell, egg cell, sperm cell, palisade cell, root hair cell, ciliated epithelial cell, nerve cell and white blood cell.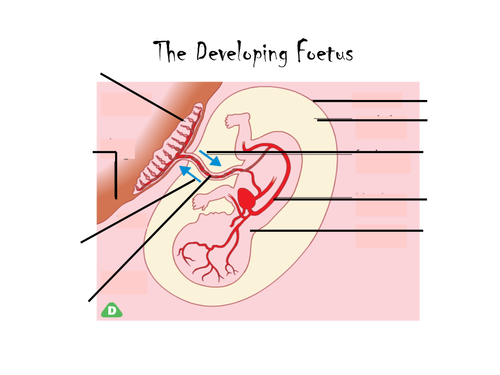 Lesson on how the baby develops and what it needs. Suitable for year 7 or 8. Powerpoint and resources included.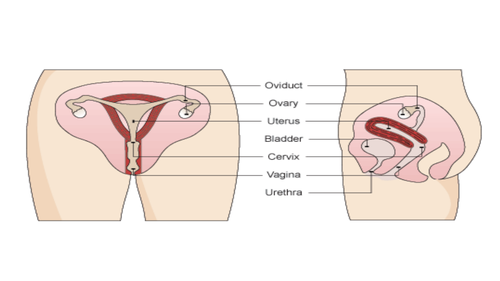 Interactive reproduction lesson on anatomy and function of the different parts of sex organs. Includes: ppt and resources: group tasks, labelling, around the room activity. Suitable for KS3 (year 7 or 8)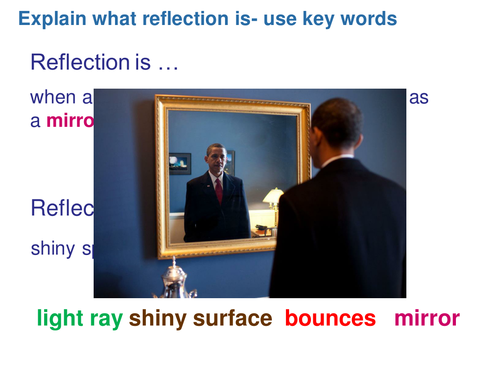 A light lesson on the law of reflection, includes a ppt, worksheet for practical investigation (list of equipment in ppt) and literacy task. Best suited for a KS3 class, high ability year 7, or low ability year 8 or 9.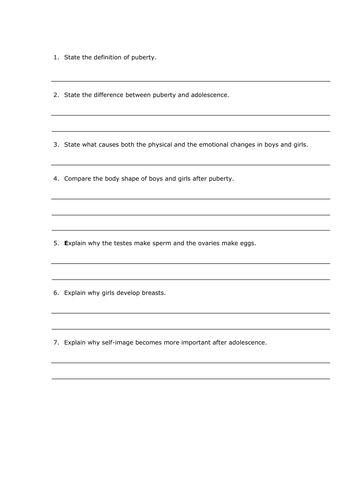 First lesson on reproduction on growing up/puberty. Includes: powerpoint, videos, chinese whispers activity, card sorts, questions & answers, blockbuster activity. Suitable for year 7 or year 8.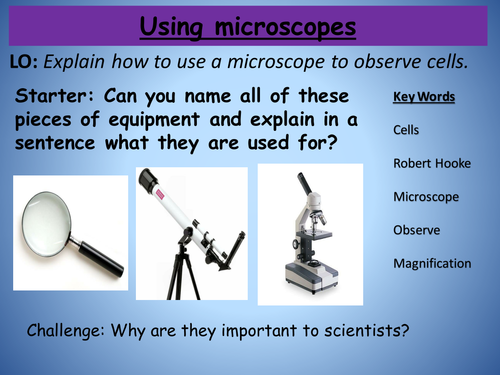 Powerpoint, lesson resources, including around the room activity, practical, literacy activity and multiple AfL opportunities included. Suitable for year 7 or year 8. Coincides with activate SOW, but can be used alongside any other SOW.