71Uploads
2k+Views
237Downloads Year 7 lesson activity, guiding pupils through writing their own mythological story. I normally use this after studying Greek Myths or Myths and Legends. Pupils are asked to select a natural phenomenon and consider how this would have been explained in Ancient Greece. Pupils select four components from a list, their challenge is to include these in their story within a limited word count. Pupils create neat booklets, these look great on a display. AS/A LEVEL revision quiz for A Streetcar Named Desire. Teacher copy with answers included. A PPT exploring the use of sound in A Streetcar Named desire, specifically Scene 4. The lesson includes questions for discussion and independent written responses. The lesson also explores Fretag's pyramid and how Williams' 11scene play can fit this structure. Assembly aimed at Year 8 or 9. Includes the YouTube short film 'Exposed'. This 10 minute drama has been designed for 14 to 18 year olds. 'Exposed' deals with the subjects of sexting and cyberbullying, issues that teenagers commonly face. PPT includes two real life examples of male victims who take their own lives - consider audience. A PPT with analysis of quotes and symbols from Scene 2 of William's A Streetcar Named Desire. Produced for Year 12 AS study of the play, pupils discuss and annotate own copies of the text. Includes a detailed presentation of speech theory. Lesson aimed at Year 8 or 9. Pupils read Chapter 4 then write a newspaper article based on the main events. They should use what they have learnt about propaganda to show their support of either the animals or Mr Jones. Groups then analyse sections of Chapter 5 and feedback findings. Key words: totalitarian,rhetoric and propaganda Pupils discuss the painting 'In the Night Cafe' by Vincent Van Gogh, as mentioned in the opening stage directions to the scene. They then go on the look at the 1947, Thomas Hart Benton painting based on the scene from the film version of the play. Annotating both images to find links to the characters, themes and setting. The PPT details presents pupils with information about the characters and symbols in this scene, for discussion and text annotation. Pupils are given an extract to analyse the stage directions to prompt discussion of William's unusual descriptive use of the technique. The lesson ends with pupils completing a written task. A look at Aristotelian tragedy and how this fits with A Streetcar Named Desire. Discussion of Scene 5 and pupil task on how Blanche can be seen as a predator. Introduction to Irony, dramatic irony and other dramatic terms. Finishes with an independent written task for pupils. A discussion of illusion versus reality in Scenes 7&8 of A Streetcar Named Desire. Starts with listening to Ella Fitzgerald's 'It's Only a Paper Moon' and pupils annotating the song lyrics in relation to Blanche and illusion. Pupils go on to write a detailed paragraph comparing the song to Blanche and explaining how it illustrates her emotional state. Pupils read Scene 8 and answer True/False questions about race and class before discussing this in greater detail. A Year 8 scheme of work for David Grant's play Free The play tells the story of a Year class with no teacher and the adventure of their 'free' lesson. The PPT guides pupils through setting, characterisation, dramatic tension and themes. Various tasks encourage class discussion, independent writing and a final group task producing a programme for the schools own production. Pupils throughly enjoy this short play. It can easily be read and studied over a few weeks. Lesson aimed at Year 8 or 9. Pupils consider Persuasive /propaganda techniques using Squealers speech. Groups/pairs create their own speech to deliver to the class. A lesson guiding pupils to consider pace, tone, accent and body language in performing poetry. Ideal for group work and a fun task. Pupils are encouraged to apply the different aspects to their own poem throughout the lesson. PPT initially created to guide Year 8 pupils through making a good speech/presentation for their English Speaking Board examination (ESB), however could be used for any speech/presentation task. A series of images and tips to prepare and give pupils confidence in their own performance. A full scheme of work for the AS study of A Streetcar Named Desire Year 7 - Class of 2022 assembly on success. The purpose is to show pupils there are many forms of success and they have all achieved success in something throughout the year.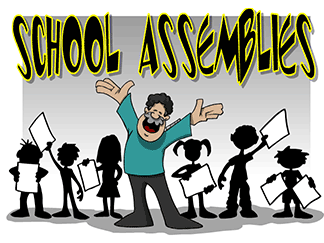 KS3 Assembly - although would also be relevant to older year groups. PPT details the connection between attendance and attainment - illustrating how 'odd days off' add to make a significant difference. May break my bones... PPT focussing on differences and the harm in words. Features an explicit picture of a slashed arm and some nasty words - edit according to audience.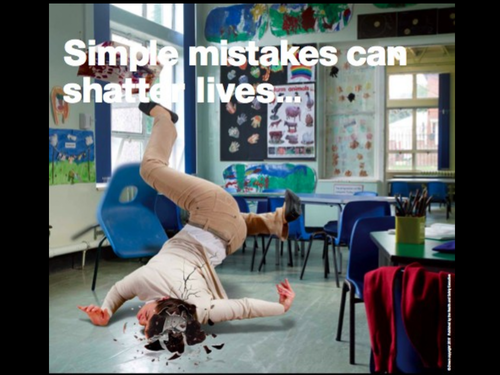 Assembly on the dangers of harmless fun. Refers to statistics showing the number of reported accidents in schools each year. Hands up (eyes closed helps with honesty!) always reveals a large number of pupils who have pulled a chair from under someone or rocks on their chair. Year 7 or 8 media scheme of work. In groups pupils consider the various aspects of advertising; logos, slogans, language. Their task is to design and present a campaign on animal welfare and reflect on their choices at the end. This can be delivered over 1/2 lessons or given time/resources used to aid a more developed campaign. My last group made tote bags, business cards, recorded role plays... Year 7 lesson - Pupils read the myth Persephone and the pomegranate seeds and then answer comprehension questions. The PPT invites them to consider what a monologue is - Taylor Swift recorded a 'Monologue song' I play this to pupils to give them the idea. The main task is to write a monologue for one of the characters in Persephone and the Pomegranate Seeds Pupils need to imagine that they are that character and write an imagined extract from their autobiography explaining how their character felt about the situation. Volunteers read their responses to the class.