179Uploads
44k+Views
6k+Downloads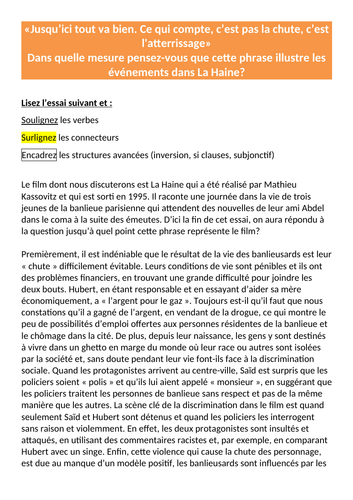 Essai et exercices de notation/critique sur le film La Haine de Matthieu Kassovitz « Jusqu'ici tout va bien. Ce qui compte, c'est pas la chute, c'est l'atterrissage » Dans quelle mesure pensez-vous que cette phrase illustre les événements dans La Haine?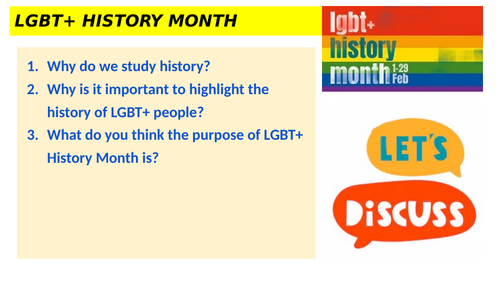 Content designed for PSHE lessons or whole-school assembly. It focuses on why we celebrate LGBT History Month, terminology, the History of LGBT in the UK, Biden's first act for the LGBT community and Spain's first LGBT retirement home (first in the world)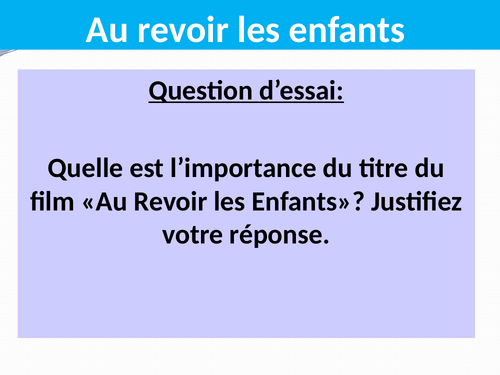 Presentation/lesson on "Analysez l'importance du film Au Revoir Les Enfants" The presentation contains many questions to develop students' ideas and key points to develop and analyse this topic. Also, it prompts students to organise ideas in a well-structured essay.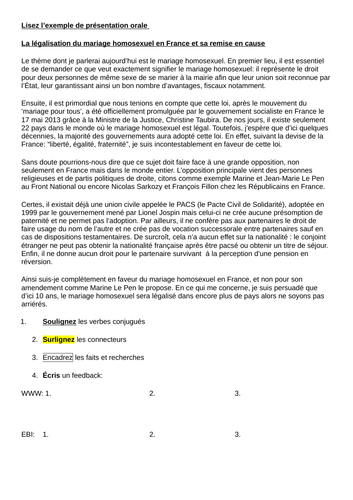 Example of an IRP presentation for the speaking A-level exams. Great to give students before they write their own to guide them and show them how we can use high structures and facts in a concise presentation. Students assess the presentations and can discuss in pair and in class with the teacher.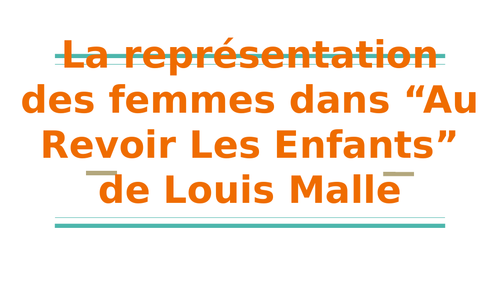 Powerpoint presentation to make people reflect on the "Le rôle et l'importance des femmes dans Au Revoir Les Enfants de Louis Malle" Loads of ideas for students to take and write an essay on the topic.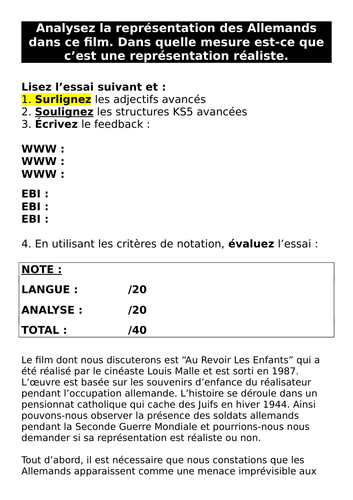 Analysez la représentation des Allemands dans ce film. Dans quelle mesure est-ce que c'est une représentation réaliste. Worksheet to evaluate an essay on the film and have a model.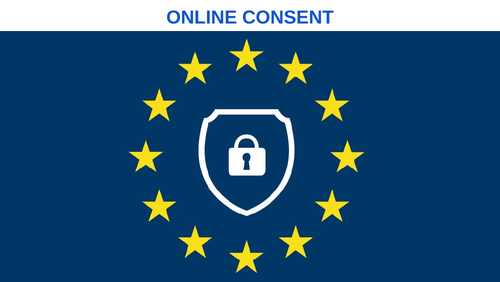 Lesson for PSHE about consent, particularly online consent. This lesson looks at GDPR, cookies and the right to be forgotten with short videos, prompts for conversation and a practical task in the end.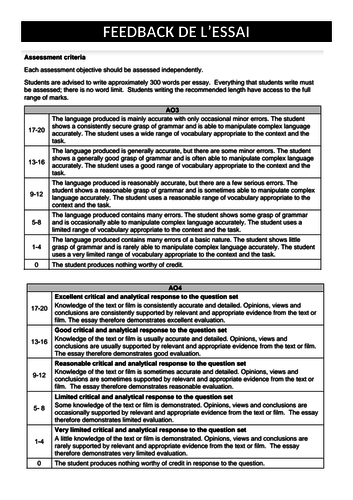 Assessment pack which contains the following 4 documents: Assessment sheet with 2 essay titles to choose, to prompt student to use a range of structures in their essays markscheme / pistes de correction feedback sheet with grading criterias model essay done in exam condition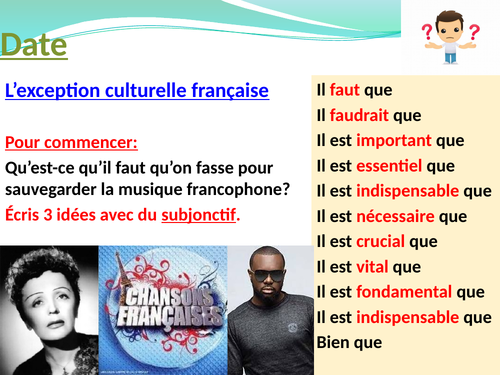 Lesson on l'exception culturelle francaise in music with video, discussion and writing task using subjunctive.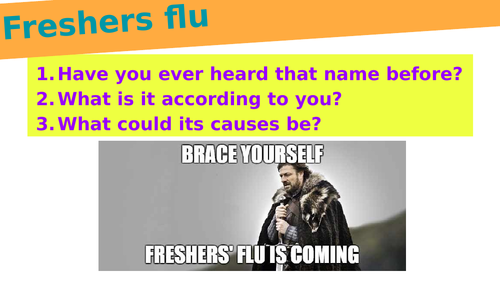 Lesson to explain what freshers' flu and meningitis are (symptoms, reasons, solutions)

Activities for tutor time or full PSHE lessons. It covers a variety of themes to spark debates and reflections across all key stages. It focuses namely on: LGBT assembly (history of the pink triangle, rainbow flag and current LGBT issues in the world) LGBT terminology Possible challenges to LGBT History Month Suicide rates and attacks (example of Spain) Section 28 and the importance of legislation on people's life Life stories: Oscar Wilde, Alan Turing and Justin Fashanu - how legislation impacts minorities Save 28% by buying in a bundle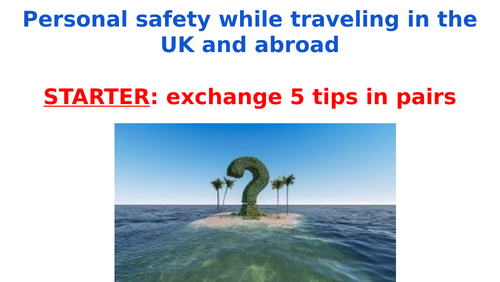 Lesson about travel safely around the UK and abroad, as part of the new PSHE statutory guidelines.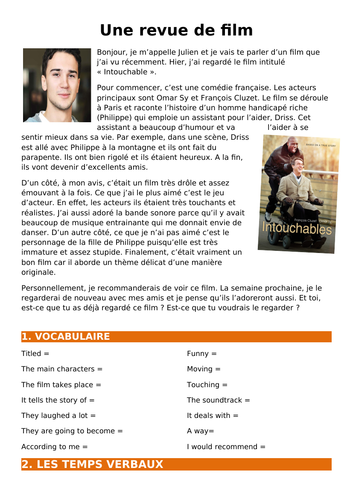 Scaffolded worksheet for KS3/4 (easily adaptable tenses wise) that allow students to gain skills to write a film review in French. Perfect in the end of year to still do some work after/before watching a film. Activity 1: read "Intouchables" film review Activity 2: key vocab search Activity 3: tense search Activity 4: translation Activity 5: write your own review of a film including key content and language (checklist for both) Activity 6: (peer) assessment and setting personal target Ideal for KS3/KS4 end of year classes and GCSE (leisure topic) Could even be used for KS5 when students start studying the film in class.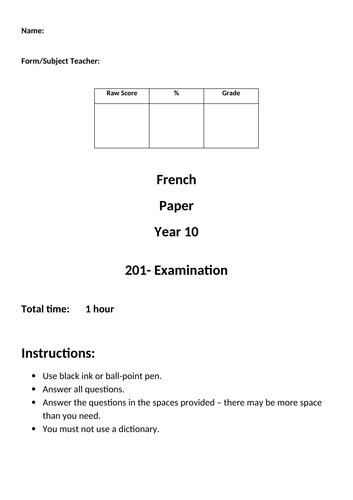 EDEXCEL IGCSE French mock written exam with questions 6, 7 and 8. Topics: hobbies, relationships, family, where I live and holidays.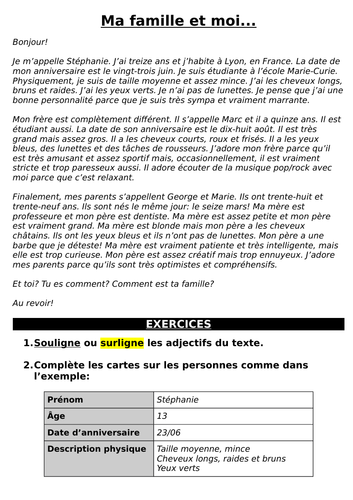 Great worksheet that lasts a lesson. Many activities to develop reading and writing skills: vocab, information, true or false, and writing using the text as a frame. Great to encourage student to use a range of linguistic elements to reach a higher level (connectives, adverbs, adjectives, specific vocabulary, verbs, etc.)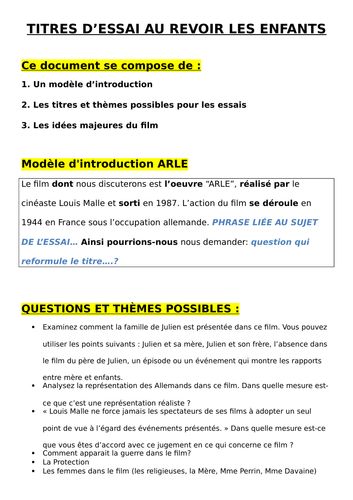 Au Revoir Les Enfants - modèle d'introduction, titres et thèmes d'essais, idées clés

Lessons that can be done in tutor time, assembly or full lesson on the life stories of Oscar Wilde, Alan Turing and Justin Fashanu. It prompts students to reflect and debate, especially on how legislation can impact one's life.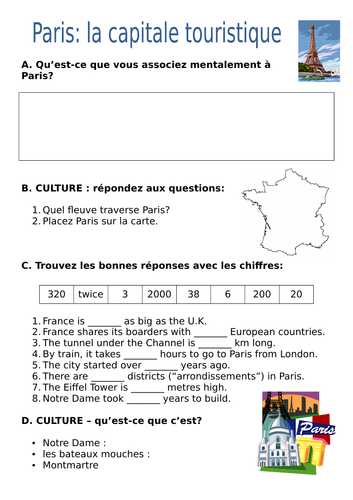 Worksheet on Paris to find information about the city and recognize its main landmarks.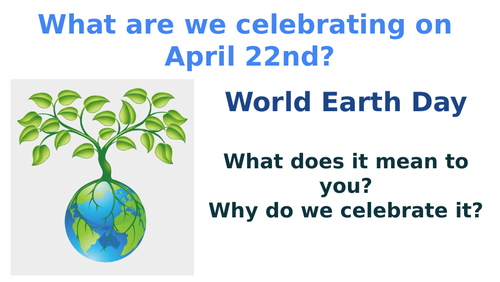 Presentation/assembly for a lesson on World Earth Day (April 22nd) with an article from the Guardian and follow-up discussion. It introduces also both documentaries A life on our planet and Seaspiracy.

Activities on the coronavirus pandemic based on authentic material with the answer key. Available in PDF and Microsoft word formats. It contains the following exercises: listening / reading comprehension on 5 key questions about the virus speaking / writing task reading/vocab task on zoonotic diseases translations on advice to keep safe grammar work - transforming sentences into the subjunctive mood (can be adapted by switching subjunctive with "il est important de…" or other similar structures) GCSE writing task - 130 - 150 words on the situation This can be used for GCSE (topics: health or environment) and the International Baccalaureate (IB)