StealthTeaching's Shop
English KS3 resources, film studies resources and everything AQA GCSE English
89Uploads
248k+Views
879k+Downloads
English KS3 resources, film studies resources and everything AQA GCSE English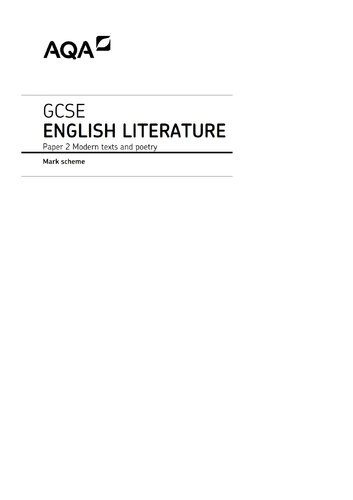 An AQA style English Literature paper covering a variety of texts: An Inspector Calls Lord of the Flies Animal Farm Never Let Me Go as well as a comparison question on the Power and Conflict poetry cluster and two unseen poems. This is ideal for an additional mock in preparation for the new (2017) exams.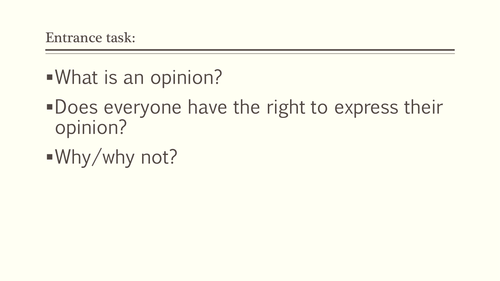 Complete unit for the new GCSE in English Language, Paper 2 Section B - Writers' Viewpoints and Perspectives. This is a 14 lesson unit with all resources (except for the sample paper and markscheme available on the AQA website) based on developing an opinion, writing from a personal perspective and based on the 'Don't Get Me Started' unit I previously shared. Hopefully it will save someone hours of planning, and best of all, IT'S FREE!
A workbook using the TSMILE structure to analyse all fifteen poems in the Love and Relationship cluster for the 2017 exams. There is space for students to write notes for each poem; a comparison chart and a glossary of key terms. Word and PDF versions included so that they can be amended as needed.
This book provides a grid for each poem in the Power and Conflict cluster to be analysed using the TSMILE mnemonic which is broken up into Title, Structure, Meaning, Imagery, Language and Effects. There is also space for links to other poems. Additionally, there is a blank grid to compare key themes, a breakdown of how to analyse using TSMILE and a two page detailed glossary of poetic terms which I have adapted off a free resource online. I have provided it in Word so that it can be adapted to suit your own mnemonic or analytical process. If you like it, please leave feedback.
AQA style mock paper with questions on Shakespeare: Macbeth and 19th Century Novel: Jeykll and Hyde and A Christmas Carol A detailed and indicative mark scheme has also been added. This is for the new style (2017) GCSE. Both word and PDF attached to enable editing as required.
This mini unit contains five lessons of preparation for the English Language GCSE examination 9-1 Paper 1 Section A. The PowerPoint contains all five lessons, divided by a -five-a-day starter activity based on questions on the four texts my class have studied for literature, plus one English Language question. These can all be adapted to match the units you are teaching and provide ongoing interleaving in preparation for the examinations. The first lesson looks briefly at Q1 and in more detail at Q2. Resources for this lesson are the Alex Cold insert and an extract from The Handmaid's Tale. An extract from 'Wuthering Heights' is used for Q2. Lesson two looks at Q3 structure in 'To the Lighthouse' by Woolf and requires structure strips which are included. Unfortunately, I can't remember where I obtained the strips from, but will happily credit the person who made them if someone lets me know. Lessons three and four have a detailed focus on Q4, using structure strips (again, I didn't create these) to support responses, plus an extract from 'Power' by Cope. Lesson five is a Section A practice paper based on an extract from 'IT' by Stephen King. Exemplar responses are provided for all questions based on the Alex Cold extract/paper. These are previously marked student exemplars from AQA and the marks are Q2 6/8, Q3 8/8 and Q4 20/20. I do not make any money from the sharing of resources, and do not claim all the work as my own. I magpie from many units to create a resource that works for my teaching style and classes. I share my units because I believe that we should be supporting each other as much as we can, without everyone re-creating the wheel! I apologise profusely if I have used your work without credit and will happily credit you for any work and/or change the unit to remove your contribution if you contact me directly.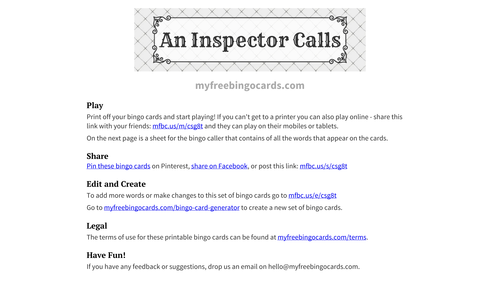 Bingo cards with 30 unique cards, all with different answers for An Inspector Calls. The questions are also attached, but could be made more difficult (this was for a mod/low ability group so tend to be comprehension and recall questions). Cards can be made on http://myfreebingocards.com/ for free A great starter or revision exercise.
English Language and Literature exam dates for 2017. Can be printed as A4 or A3 - great to display in the classroom to remind students of times and content of exams. Word and Pdf included so that the content can be adapted to suit your own classes.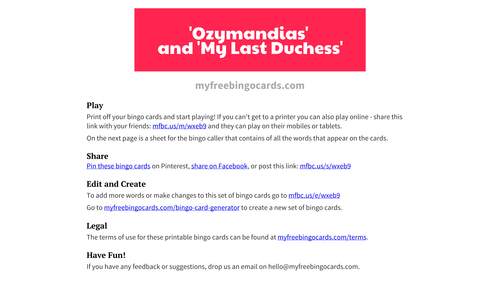 AQA Poetry anthology: Power and Conflict Bingo cards with questions on both My Last Duchess and Ozymandias. Questions are also included. Bingo cards can be created on http://myfreebingocards.com/ A great revision or starter activity.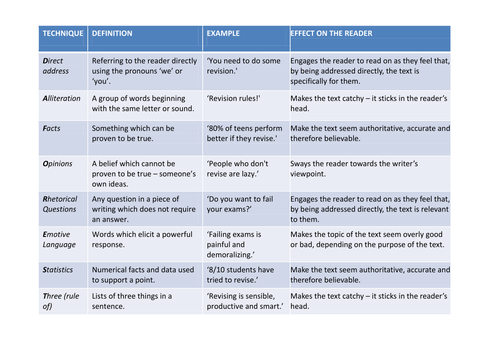 DAFOREST techniques for students, that provide a definition, examples and the effect on the reader. Ideal for language questions.\n\nAdapted from btmmadstuff's/Mr Bruff's resource.
This is a final revision lesson based on going over the objectives and mark scheme and working on planning for May 2016's AQA Unit 1a 'An Inspector Calls' exam. It is based on the 2015 question but could easily be adapted. Now updated with a deeper thinking starter linked to the exam question.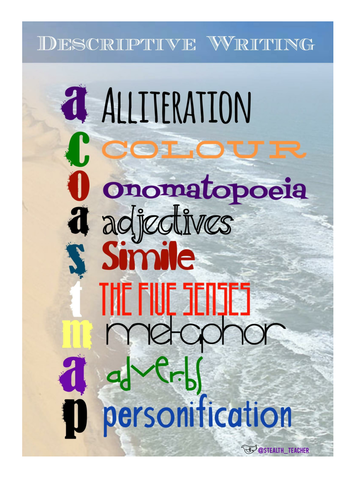 Two posters I created for the classroom.\n\nThe first is for descriptive writing using the mnemonic A COAST MAP\nThe second is because I find correcting 'alot&' tedious!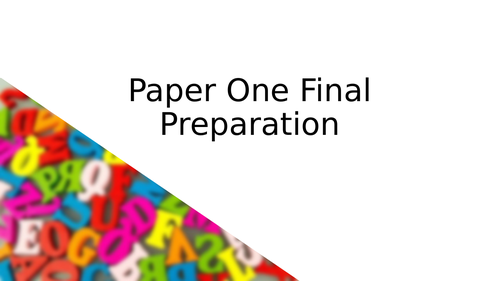 A PowerPoint I created for my final lesson with Year 11 before their exam to remind them how to approach Paper 1 questions, and reminders of how to revise and prepare for the exam. I am planning to use it with the mini Paper One tasks and/or creative writing stimuli material to get them thinking and planning in advance. Please note that my group are a mid-low ability, so some of the suggestions are quite prescriptive.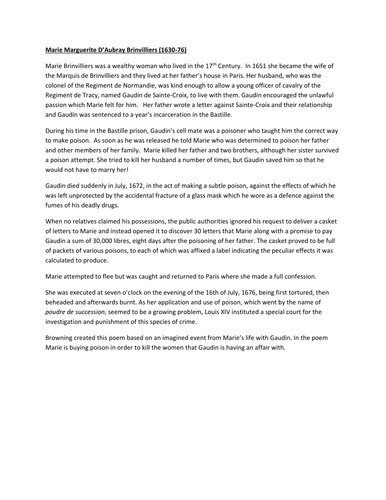 A whole lesson on teaching 'The Laboratory' by Browning, including context links and an image for each line of poetry. Particularly useful for teaching imagery and for helping students who are struggling with the language. A copy of the poem and a contextual document are also attached.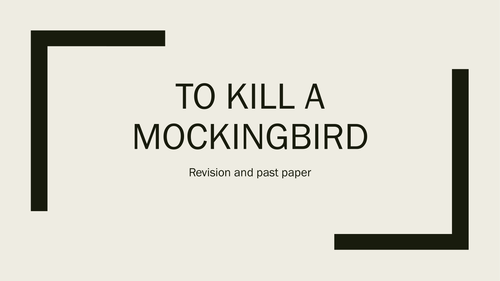 This is a final revision lesson based on going over the objectives and mark scheme and working on planning for May 2016's AQA Unit 1b Mockingbird exam. It is based on the 2015 question but could easily be adapted. I hope it helps!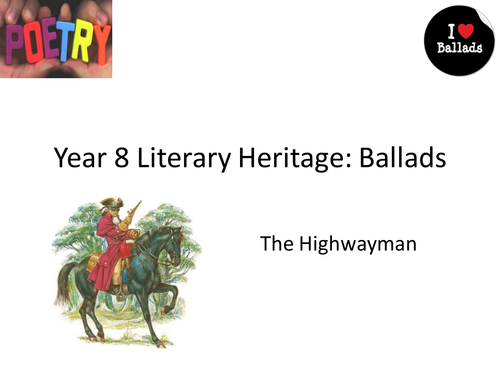 Full lesson on The Highwayman, including all resources. This is lesson 4 of my Teaching Ballads SOW
Full lesson on teaching the Ballad of Charlotte Dymond, including all resources. This is lesson 13 of my Teaching Ballads SOW
Full lesson on The Lady of Shallot, Part 4, including all resources. This is lesson 9 of my Teaching Ballads SOW
This is a full and comprehensive SOW mapped to national curriculum/literacy strategy. It includes all PowerPoints and resources needed to teach the entire novel at KS3. This is part three. Please leave a review.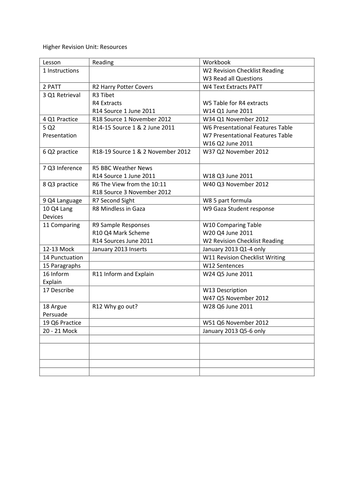 A comprehensive English Language HIGHER revision unit, comprising of 22 lessons and two student booklets. All tasks in powerpoints are directly linked to the tasks in the booklets. This has to be uploaded in two parts as it is so big. \n\nI do not own the rights to any of the materials; I sourced them from a range of places and collated them to create this revision unit. \n\nThis unit is linked to AQA English/Language GCSE HIGHER Paper. Foundation Paper also available.