TAajc's Shop
Obsessed with Harry Potter and Disney!!
14Uploads
6k+Views
2k+Downloads
Obsessed with Harry Potter and Disney!! The first three chapters of George's Marvellous Medicine The First book shortened and loads of worksheets and activities for a couple of weeks of harry potter based fun. Brilliant for book week. The PowerPoint also includes other activities including professor McGonagall's transfiguration lesson where students can tell you what animal they want to be and why! I did this with my year 8's and they loved it I even put them into house where they could earn points, with the winners receiving a prize of their choice. George's Marvellous Medicine *The Full Book*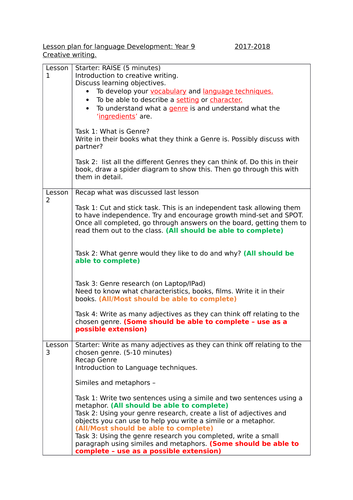 I have created this for year8/9 students. It focuses on the basics of creative writing and language techniques. There are ready made planning sheets and work sheets as well as some tasks that have been differentiated for students who may require it. Harry Potter Bundle including Quiz and scheme of work. There is also a Book review pack that can be used to review the Harry Potter book or review the book covers.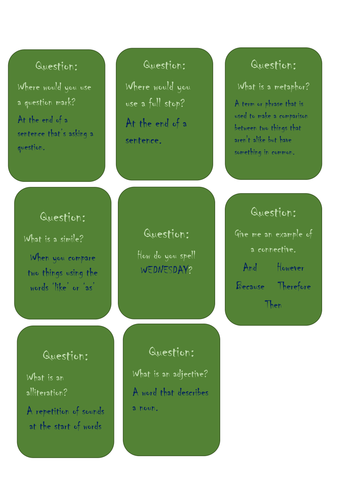 I created this Zombie Card game for my Literacy Groups. The questions are Literacy and English based but they can be easily adapted for your own preferences. This pack can act like a template for your own version or you can simply use mine.