My Shop by Mr Noureddine.Tadjerout
Free ICT, Computing Science, Mathematics, Physics and Engineering resources( lessons, activities, and exams with solutions)
45Uploads
970Views
2k+Downloads
Free ICT, Computing Science, Mathematics, Physics and Engineering resources( lessons, activities, and exams with solutions)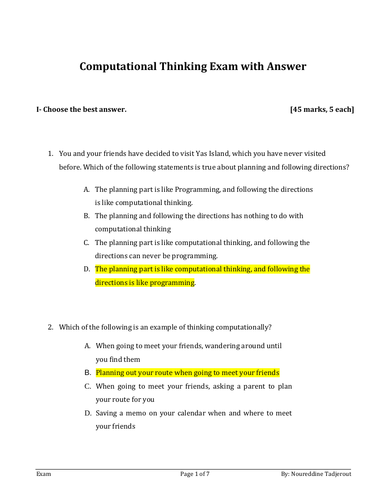 Computational Thinking Exam V2 with Answer for Y7 and 8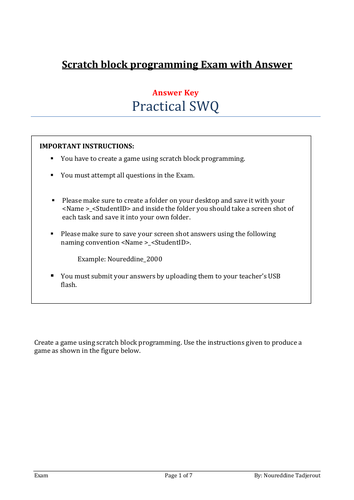 Practical Scratch block programming Exam with Answer for Year 7 and 8 and full lessons from Scratch Teacher and Students Resources.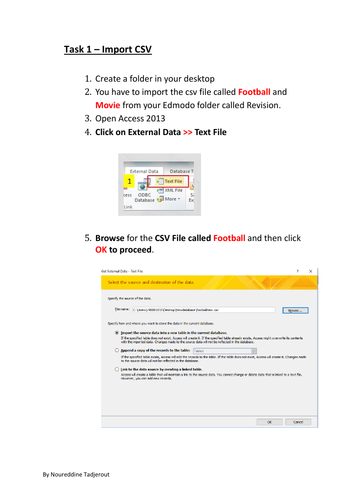 Step by Step database practical activities how to download a csv file and how to do query and report in database and create a relationship between two tables. NB: Please make sure you download Movie and football excel and convert them to csv file and Football along the practical activities. Please feel free to leave any comments or review. Thank you Mr.N.T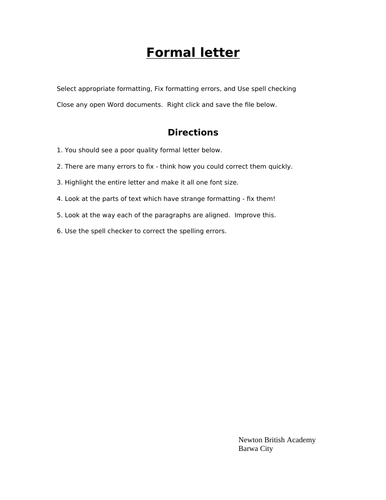 Microsoft word practical activities Please feel free to leave any comments and rate the review . Thank you Mr. N.T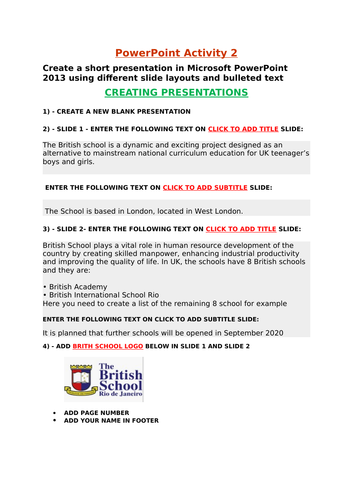 Microsoft PowerPoint Presentation practical basics activities for Year 7 Please feel free to leave any comment of review. Thank you Mr. N.T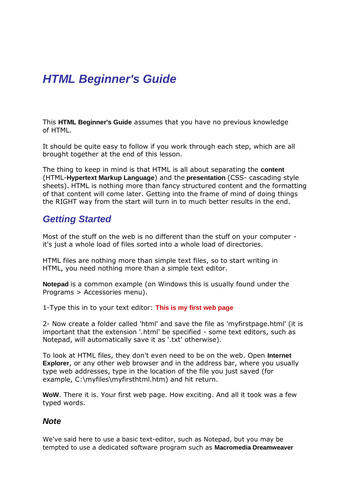 This HTML Beginner's Guide assumes that you have no previous knowledge of HTML. It should be quite easy to follow if you work through each step, which are all brought together at the end of this lesson.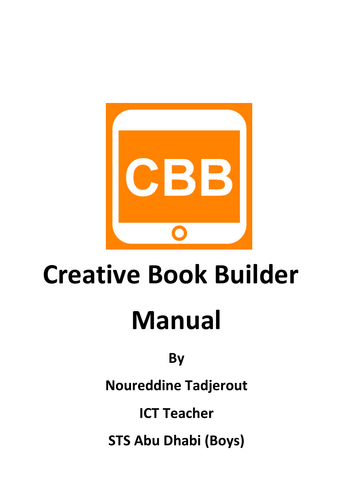 Step by Step Creative Book Builder Manual How to Use Creative Book Builder It's easy to create an e-book with Creative Book Builder. Please leave a review. Thank you Mr.N.T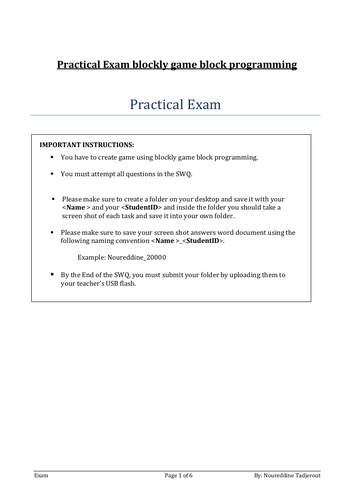 Blockly Game block programming Practical Exam with Answer for Year 6 and 7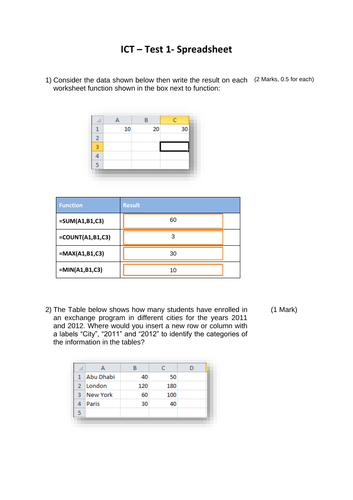 Spread sheet Features Creating and Manipulating Data, Formatting Data and Content, Creating and Modifying Formulas Presenting Data Visually and Collaborating and Securing Data Working with MS Excel 2010 & Formatting Data and Ranges Working with Data and Using Basic & Advanced Formulas and Functions Formatting and Managing Worksheets Creating Charts, PivotTables, and adding Pictures and Shapes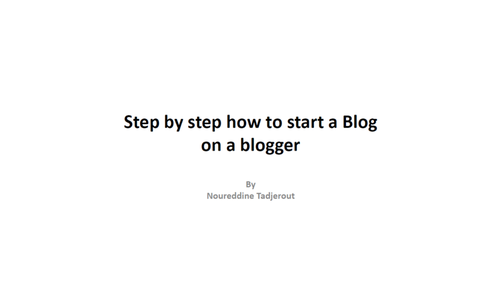 Blogger is an online service owned by Google that publishes single or multi-user blogs created entirely by the user. The service has quickly become the preferred choice of many novice bloggers and is one of the easiest methods of creating and publishing a blog for free. If you are unfamiliar with the service, this steps will teach you how to set up an account and create a blog on Blogger.com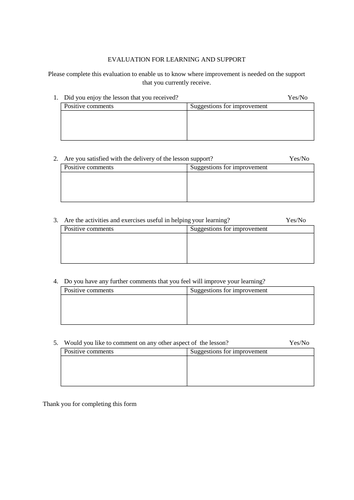 Student Feedback Form part of the Evaluation for Learning and Support Mr. N.T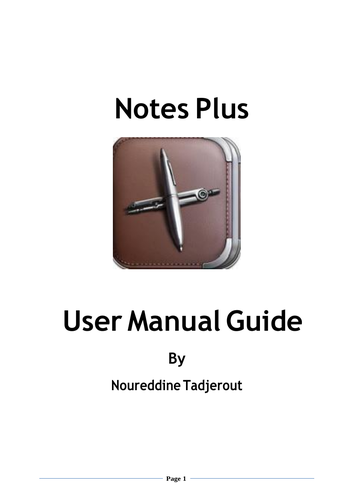 Notes Plus allows users to create annotations and type text easily and more accurately on their device. Better and more functional, Notes Plus features note-taking tools plus other features that users might want for all their note- taking needs. Notes Plus lets users create fine text notes simply by utilizing their fingers. Now, on to the review of my favorite features of Notes Plus: Below, I took a screenshot of the portrait layout of Notes Plus, imported the screenshot, and annotated it in Notes Plus to show the features and tools available. The layout is simple and intuitive, easily customizable. Please feel free to leave a review. Thank you Mr.N.T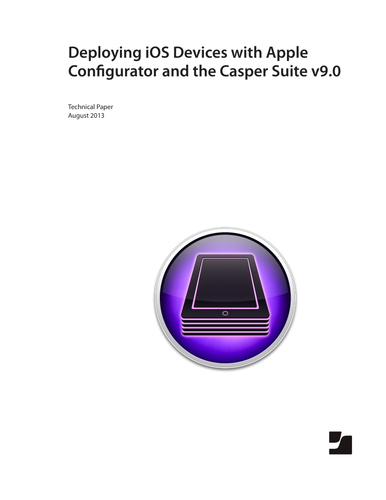 This guide explains how to deploy iOS devices using Apple Configurator and the Casper Suite. This deployment method allows you to connect devices to a computer and enroll them with the JAMF Software Server (JSS) by installing profiles on the devices using Apple Configurator. You can also set up Apple Configurator to install apps and restore a backup on a device as it is being enrolled. Once devices are enrolled, they can be managed remotely using the Casper Suite. Deploying devices using the instructions in this guide will result in supervised devices. Supervision allows you to install profiles and apps on devices without touching them. It also prevents devices from being synched with iTunes on another computer or being used with Apple Configurator on another computer.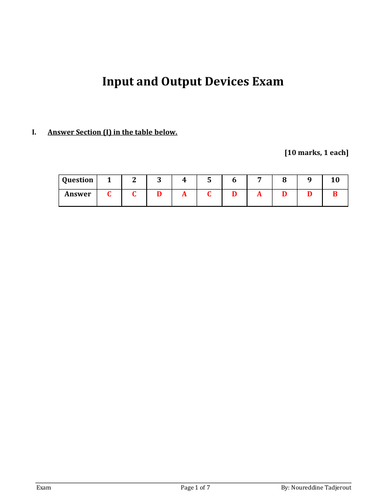 Input and Output Devices Exam with answer for Y 7 and 8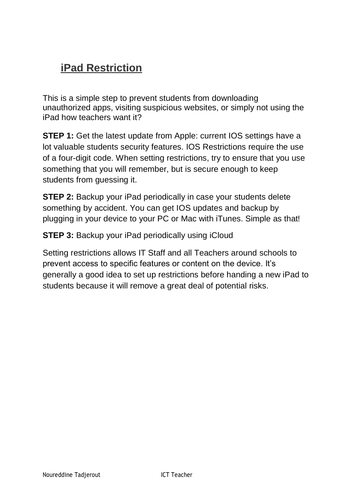 This is a simple step to prevent students from downloading unauthorized apps, visiting suspicious websites, or simply not using the iPad how teachers want it? Also students laptop and iPad Incident Report Form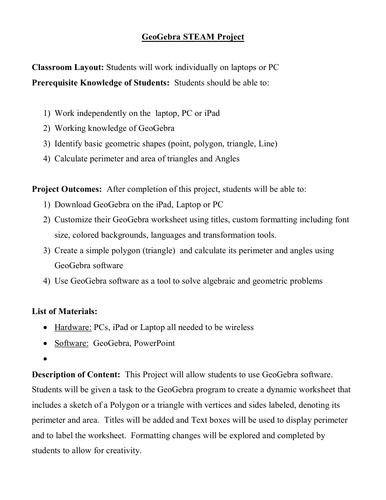 Description of Content: This Project will allow students to use GeoGebra software. Students will be given a task to the GeoGebra program to create a dynamic worksheet that includes a sketch of a Polygon or a triangle with vertices and sides labeled, denoting its perimeter and area. Titles will be added and Text boxes will be used to display perimeter and to label the worksheet. Formatting changes will be explored and completed by students to allow for creativity. Project Outcomes: After completion of this project, students will be able to: Download GeoGebra on the iPad, Laptop or PC Customize their GeoGebra worksheet using titles, custom formatting including font size, colored backgrounds, languages and transformation tools. Create a simple polygon (triangle) and calculate its perimeter and angles using GeoGebra software Use GeoGebra software as a tool to solve algebraic and geometric problems In the the other STEAM project, you will be creating a scale model of a tall, multi-use building. Your building should be economical and strong.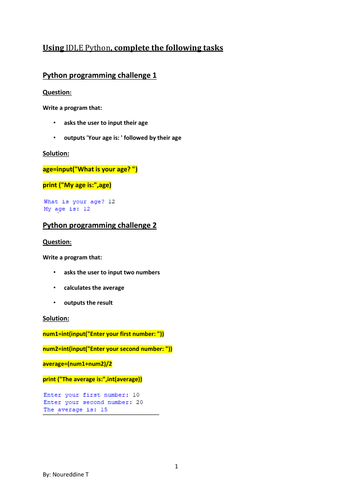 Python programming practical activities for Year 7/8/9 By N.T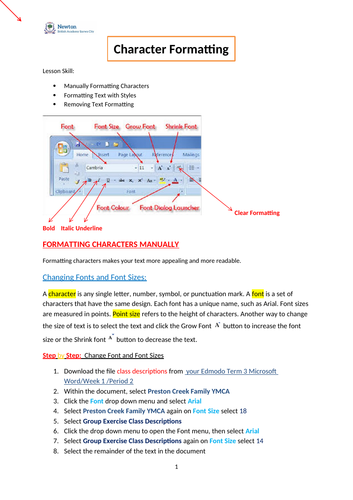 A character is any single letter, number, symbol, or punctuation mark. A font is a set of characters that have the same design. Each font has a unique name, such as Arial. Font sizes are measured in points. Point size refers to the height of characters. Another way to change the size of text is to select the text and click the Grow Font button to increase the font size or the Shrink font button to decrease the text. In this exercise, you learn to use Word's quick styles to apply paragraph styles and character styles to selected text and paragraphs within your document. Please feel free to leave any comments and rate the review . Thank you Mr. N.T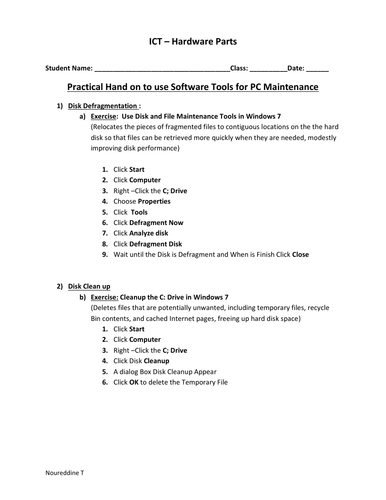 Practical activities Software and Hardware (Software Tools for PC Maintenance) and Quiz ICT – Hardware Part and Software security Please feel free to leave a review. Thank you Mr.Noureddine Tadjerout