52Uploads
6k+Views
1k+Downloads This is a collection of essay plans for 10 different whole-text questions on The Merchant of Venice. For OCR Language Paper 2 - an exemplar exam paper I put together from Cider with Rosie and A Room with a View, with an A* model answer for Q4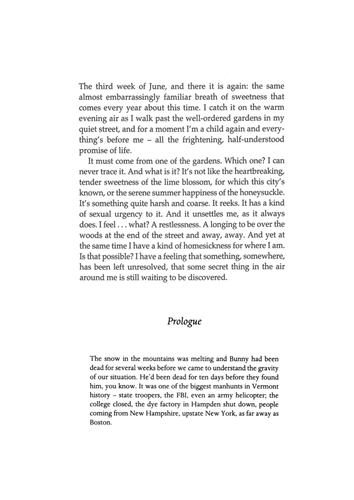 The openings of various novels to analyse for narrative techniques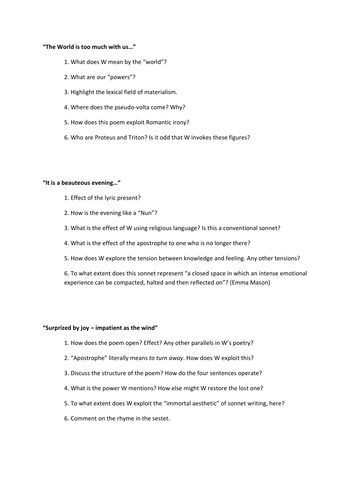 Wordsworth sonnets worksheet - The world is too much... it is a beauteous evening... suprized by joy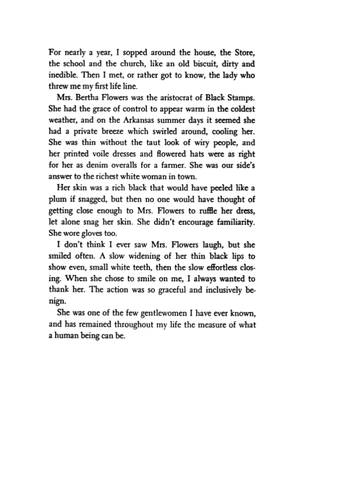 This is an ambitious but detailed two year course for the OCR English Language GCSE, teaching around 1 lesson a week for 2 years. It contains a PPT with all the lesson plans and resources (Around 45-50 lessons) and lots of worksheets, activities, texts and resources for the course. It's ambitious but could be further scaffolded and differentiated for all learners. (Some copyrighted material is omitted but can be found online or in books).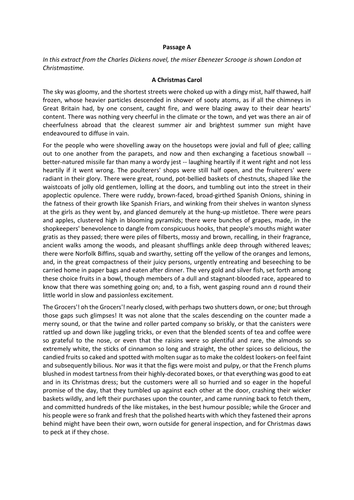 A practice paper for CIE IGCSE English Language 9-1, based on A Christmas Carol for questions a-f. Challenging but a good introduction to working with 19th century texts.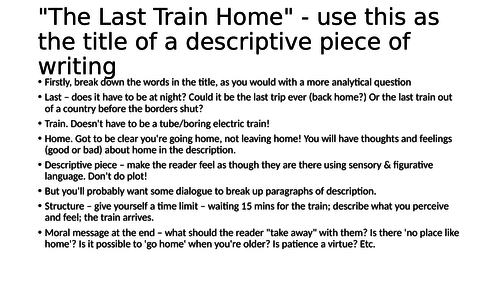 The worksheet has general advice regarding P2B with some guidance on reading the question and the types of questions which might be asked. Pupils then write two plans for a question "The Last Train Home" and then develop their favoured idea. There's then a PPT with examples to improve grammar but pupils can also rewrite the examples to develop interest and ambition.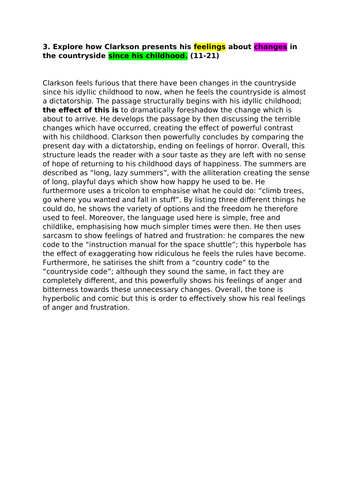 Included in this bundle are some model answers which can be used for discussion - how would you improve them? What do they do well? Model answer to the Jeremy Clarkson P1 Q3 Model answer to the Xmas P2 (included) Model answer to Q2 on the John Buchan/Hound of the Baskervilles P2 A different model answer to Q2 on the John Buchan and model answer to Q3 - Hound of the Baskervilles Model answer to Q4 on the Tammy P1 Model answer to Q4 on the Obama-Douglass paper Paper 2 Xmas - Dickens and Wind in the Willows Be advised this is just my approach to these questions (although pupils have been successful using these structures & methods) and they can be used as a basis for refinement. Enjoy!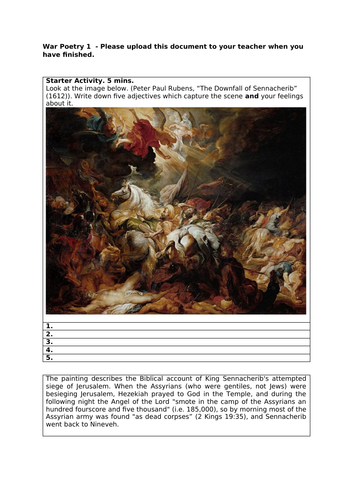 Four lessons which can be done independently, designed for remote learning. Takes pupils from traditional attitudes to war in Byron through to propaganda in WW1, then WW1 anti-war poetry. There's also a selection of non-fiction accounts of experience of war which pupils analyse.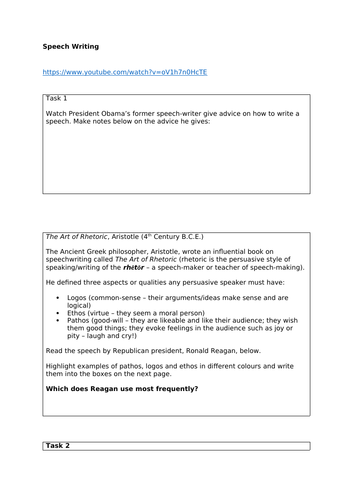 Two worksheets which can be set for remote learning to practise analysing and writing speeches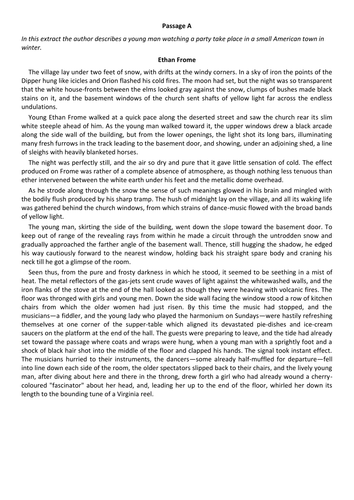 A practice paper for CIE IGCSE English Language 9-1, based on Ethan Frome for questions a-f. Challenging but a good introduction to working with 19th century texts. Explicitly for Pre U but there is a booklet of Auden's poetry which could be used for coursework, along with a wealth of critical material and images/paintings/resources which accompany the poems.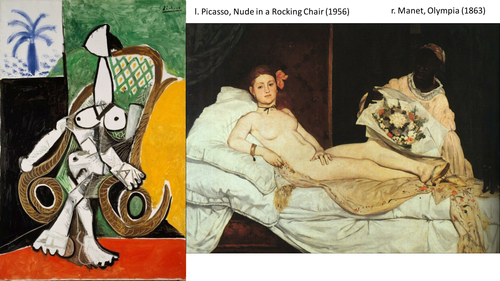 A look at some paintings to practise comparative skills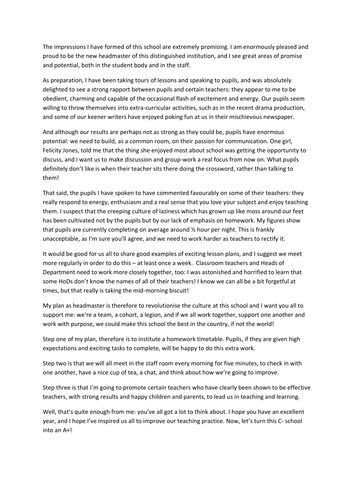 Model answer to the task "Write a speech as a new headmaster addressing the teachers at your new school."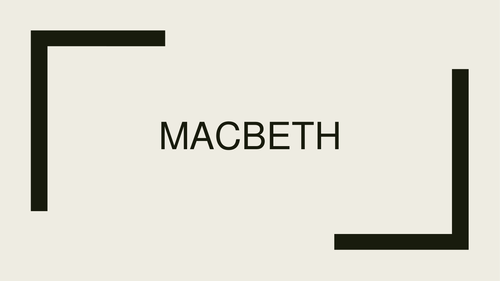 The start of a SoW on Macbeth for teaching at GCSE-level, with some resources appropriate for A-Level. Lessons 1-5 only... still a work in progress...