TeachingwithMissHeath's Shop
8Uploads
1k+Views
2k+Downloads
Year 5/6 Teacher.

UKS2 vocabulary resource to extend their language choices. The colour synonyms help to seperate each word choice. Resource can be used a a grammar or English starter or as a main lesson teaching resource.

A well-being resource to give positive encouragement and a reminder that they are doing well. Can be used as random acts of kindness or as part of daily practice.

Board game template for the game 'Among Us' Challenge cards available to write your own questions. This resources can be adapted for any subject. For example the questions could be Maths related number based, fractions, measurement, English (spellings or grammar) or another subject or general knowledge. Use the characters as counters.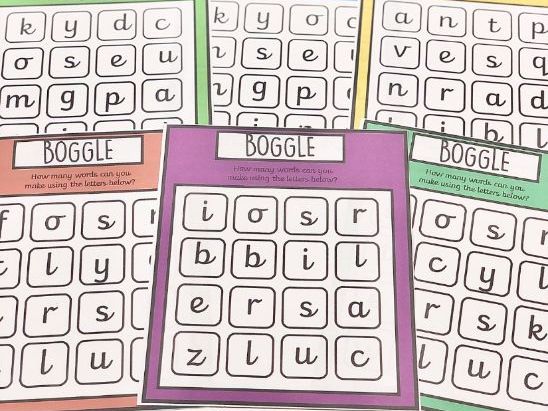 Boggle Challenge cards KS1 and KS2 sets of challenge cards. Can be used for those children who are quick finishers or as a warm up activity. You could add an extra time limit challenge.

Fraction bookmarks to help my year 6 class remember the procedure when multiplying or dividing fractions.

Celebrate the children's hard work with these certificates. You could print and send them home to each child or send them via your online learning platform. Suitable for all Primary ages.